'Caught' Was Inspired By A News Story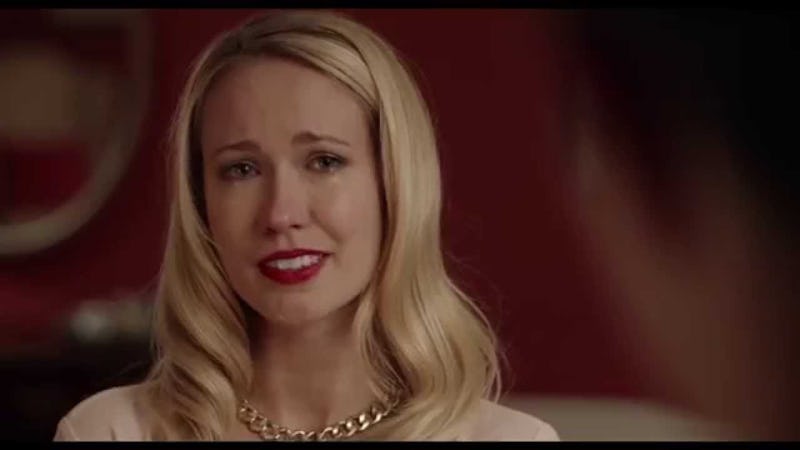 Two of Lifetime's favorite topics are kidnappings and unfaithful spouses — and their upcoming movie features both, so it should be a real doozy. When a woman learns that her husband is cheating on her with a teenage girl, she kidnaps the aforementioned teenager as a "prank." Right now you're probably thinking that sounds like a really unwise idea, and you are correct because according to Lifetime's synopsis "it soon spirals out of control." Another interesting tidbit from their website is that Caught is inspired by a true story. Yikes.
Here's the full synopsis from the film's production company, MarVista Entertainment:
Allie's secret relationship with Justin–a charming older guy–is the highlight of her otherwise mundane teenage life. What she doesn't know is that he's a married man. When his wife Sabrina discovers the affair, she enlists her reluctant sister Paige to help kidnap Allie. Allie's concerned mom reports her missing, and the police launch an investigation. Initially meant to be a prank, the situation spirals out of Sabrina's control, leading her down a destructive path as she scrambles to salvage her picture perfect marriage. Justin is pulled into the unraveling scheme, as he tries to atone for his sin by not giving in to Sabrina's increasingly dark plans. Paige struggles to get out from under Sabrina's domineering thumb before she too is dragged past the point of no return … all while Allie fights to stay alive.
Check out the trailer:
This dark chain of events looks too crazy to be true, but filmmakers claim they indeed got the idea from a news story. When Caught premiered at the Los Angeles Film Festival last year, co-executive producer Hannah Pillemer told Daily Dead that a MarVista Entertainment executive, Sharon Bordas, was struck by an article she read:
[Bordas] had read an article in the UK about a couple of teenagers who kidnapped their friend because she had been sleeping with one of their boyfriends. It was meant to be a prank but it got really out of hand, horrifically so, and I think that story just stuck with her over time.
No further details about this case are available on web-based news outlets, but the idea of infidelity leading to crazy events has certainly been portrayed onscreen before:
Fatal Attraction
After a successful lawyer has a brief fling with his colleague, he wants to go back to his family and pretend as though it never happened. But, his mistress is not having it and she stalks him and his family — pet bunny included. Fatal Attraction is probably the most iconic film about what can happen when you have an extramarital affair with someone who is, uh, slightly unhinged.
The Other Woman
When a woman discovers the man she's been dating is actually married, she teams up with his wife to seek revenge. It's not too long before a third woman joins their scheme because (surprise!) it turns out he thought he could get away with having a wife and two girlfriends. The women also forge an unlikely friendship — and, although it has plenty of funny scenes, my favorite thing about The Other Woman is that these romantic rivals choose to support each other rather than fight over a totally undeserving guy.
Perhaps Sabrina, the wife in Caught, should have gone the route of the women in The Other Woman. There's always the possibility that she'll realize her husband is the correct person to blame, but it'll probably be hard for her to bond with Allie after kidnapping and torturing her. But, who knows? Anything can happen in a Lifetime movie.
Image: MarVista Entertainment/YouTube