14 Holiday Movies That Aren't About Christmas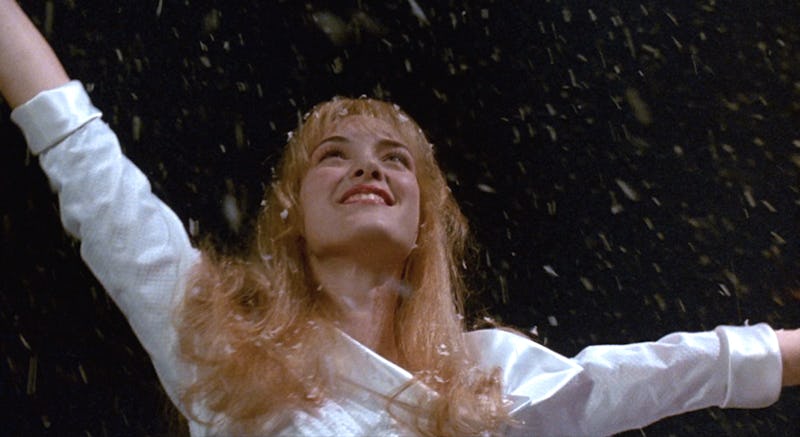 Thanksgiving is officially over, which means the holiday festivities are just beginning. This time of year brings so many great things in the entertainment world, especially when it comes to movies. While there are plenty of December-themed movies manufactured around the day with the big tree and the presents, that's not all it takes for a film to truly be a holiday favorite. Christmas movies, believe it or not, don't have to be about a certain day in the calendar year — there are plenty of festive holiday movies that aren't actually about Christmas, specifically. A true holiday movie just needs one overwhelming feeling to fit the mold: the essence of family coming together, miracles happening, something that inherently tugs at all of your heart strings, or (in some cases) good overcoming evil while silver bells ring.
While I'm sure there are many of you out there who need to see bright red ribbons and carolers singing in the streets for all 90-plus minutes of the action to truly consider a film Christmas-themed, I'm here to challenge that notion and offer up some holiday classics that definitely were not conceived with the idea of Santa Claus in mind. But again, that's not all it takes to spread holiday cheer, folks.
1. Edward Scissorhands
Sure, it seems like it should be a Halloween movie, but once you get to that magical end, you know it's far more twinkly than it is dark.
2. Sisters
Even though I've yet to actually see this movie, Tina Fey and Amy Poehler back together again is basically a Christmas miracle. Plus, it's about family coming back together, so there's your warm and fuzzy feeling right there.
3. Die Hard
This movie may not be about Christmas, but it's certainly become a holiday tradition.
4. Batman Returns
It takes place at Christmas, but you'd be hard pressed to argue that this movie involving Batman, Catwoman, and the Penguin battling it out is about Christmas.
5-12. All 8 Of The Harry Potter Movies
The snow! The owls! The castle! And that music! These movies are more about a magical war slowly brewing over many years, but they give you that holiday feeling every time.
13. Reindeer Games
Nothing like a high stakes holiday thriller starring Charlize Theron and Ben Affleck. This film has action, adventure, and a little bit of holiday corniness to boot. Perfect for the not-so-typical holiday flick you may be looking for!
14. The Big Short
This movie has nothing to do with the holidays, except for that it comes out in December, but also it marks Ryan Gosling's return to the big screen. I don't know about you, but that sounds like a holiday gift to me.
Image: 20th Century Fox