Lucky Find: Mary Shelley's Unpublished Letters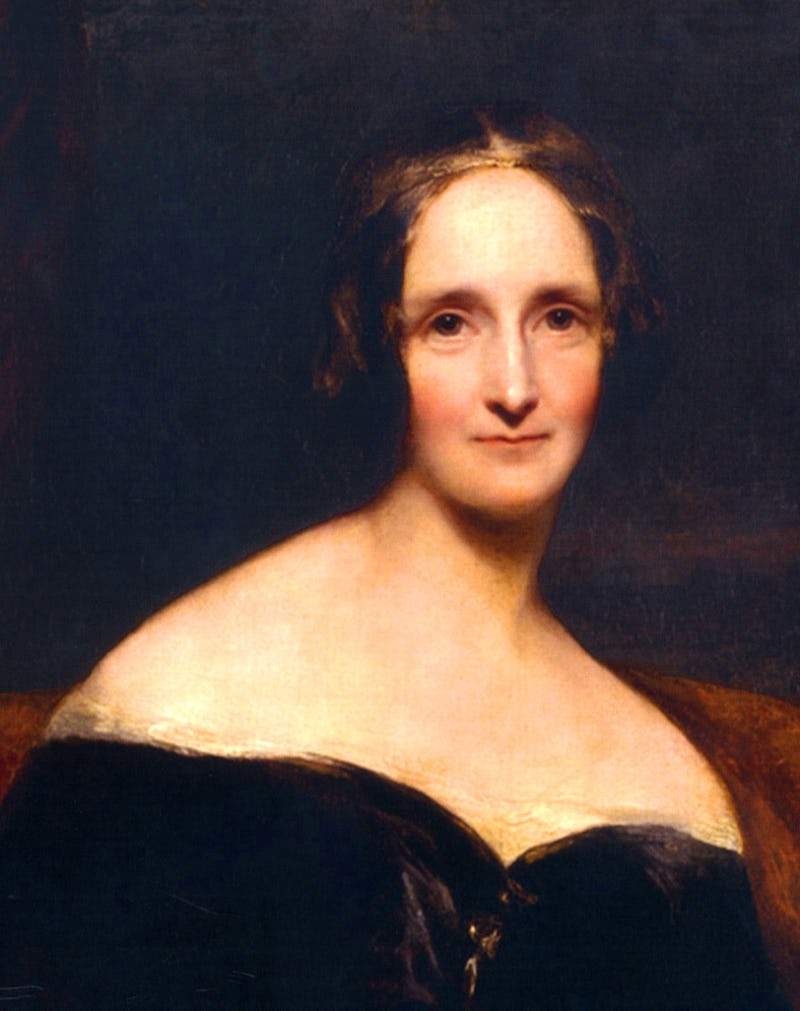 Hello, literary goldmine. Nora Crook, a professor emerita of English Literature at Anglia Ruskin University across the pond, has discovered a lost collection of Frankenstein author Mary Shelley's letters. They're set to be published for the first time by U.S.-based Keats-Shelley Journal.
The cache of documents includes 13 personal letters from the renowned 19th century author to her friend Horace Smith and his daughter Eliza. Crook was conducting research on a lesser-known 19th century novelist when, by "pure serendipity," as she puts it, she stumbled across the literary trove. We should all be so lucky, eh?
According to The Guardian, Shelley's found letters date from 1831 to 1849, years during which the author was already suffering from the brain tumor that would eventually kill her in 1951. The earlier documents, however, display a youthful frivolity, including such anecdotes as the occasion of William IV's coronation, which necessitated a last minute 3 AM visit from the hairdresser.
Despite her declining health, evidenced by her increasingly shaky penmanship, Shelley still injects the cheeky remark here and there. Not famous for her sense of humor (Frankenstein is anything but a barrel of laughs), Shelley's letters showcase a lighter tone, particularly with regards to her beloved son, Percy, as she exclaims that she was "mortified he is not taller".
Crook expressed her excitement about her fortunate discovery in an interview with The Guardian, and stated that she wished "that every researcher could have a lucky find like that too." All the more incentive for us to follow up on those New Year's Resolutions to hole up in the stacks — there's treasure everywhere!
Image: Wikimedia Commons