6 Female Film Composers You Should Know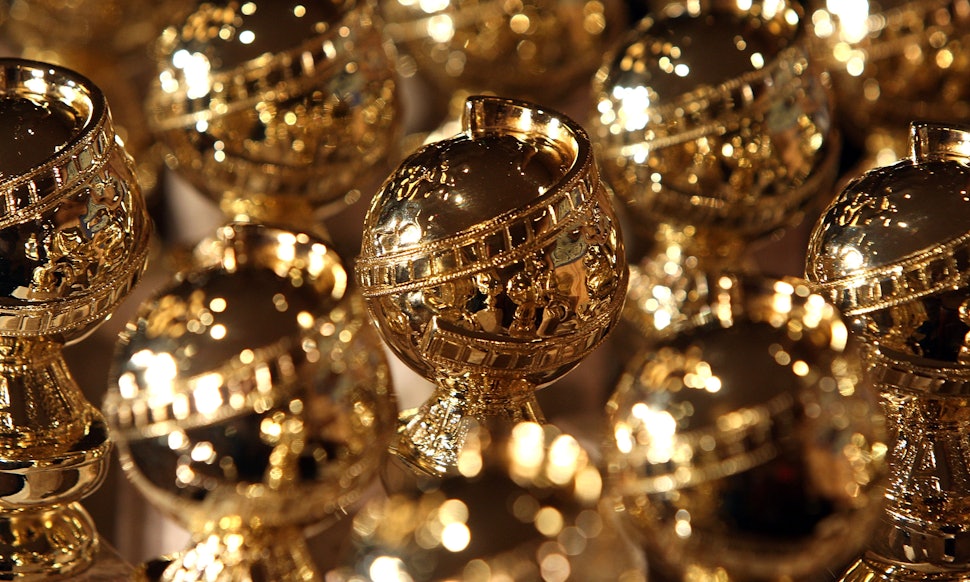 Frazer Harrison/Getty Images Entertainment/Getty Images
With the Golden Globes coming up on Jan. 12, the web is abuzz with rumors and predictions. Of course, everyone is gushing about his or her favorite actors and music, but one often-forgotten category is Best Original Score. A movie's score has an enormous effect on a film-viewing experience. For film experts and enthusiasts, it might be just as exciting a category as Best Actress or Best TV Comedy.
But let's face it: most people aren't sitting around arguing over which composer is the hottest or making bets on who's going to take home the big prize.
So, perhaps it's not a complete shock that more coverage isn't given to the appalling lack of women composers in film. Like any male-dominated field, scoring for film does have a rare few leading ladies who hold their own among industry kings like Hans Zimmer (The Lion King, Pirates of the Caribbean) and John Williams (Harry Potter, Star Wars). But these women are few and far between. There are absolutely no women nominated for the Best Original Score Golden Globe this year (nor has there been since 2009.) And taking a look at the contenders for Oscar nominations in the Academy's Best Original Score category, there are only two. That's out of a list of 114 people.
The number of women in the film scoring industry is small enough to begin with, but it seems to be dwindling even further. Even acclaimed female composers, including Rachel Portman who was the first woman to ever with the Oscar for Best Original Score, haven't worked on many "big" films in recent years. We can only speculate the reason why this is the case. Sexism? Lack of interest? Whatever the case, the few women in this field deserve to be celebrated.
Here is a selection of the best in the business, most of whom are still actively composing.
Image: Getty
Rachel Portman
Once again, Portman is one of the few publicly praised female score composers. She won the Oscar for "Best Original Score" in 1996 with her work on Emma. Though she did not receive this honor again, she was lauded for the arrangements in The Cider House Rules (1999) and Chocolat (2000). In recent years, she has been working just as often but on films that unfortunately have not received the best of reviews, such as Paradise and Still Life (2013).
Image: Getty
Debbie Wiseman
An esteemed British composer, Wiseman scores for film as well as television. Most notably, she won "Best Score for a Foreign language film" in 2005 for Arsene Lupin. She also composed the music for Tom and Viv (1994) and Wilde (1997), earning her Oscar nominations. Wiseman continues to write scores for television and has won an Emmy award as well as other accolades.
Image: Getty
Laura Rossi
Rossi is another British composer, but a relative unknown. However, her fate could change this year as she is one of the two women on the Oscar list of "Best Original Score" nomination candidates. She wrote the music for Unfinished Song, a British comedy-drama, which is probably one of the least known films on the list. Still, there may be hope. At any rate, as one of the youngest women on this list, she has plenty of time to build up her list of credits; she could be the future of women in the field.
Image: laurarossi.com
Lisa Gerrard
Gerrard received the Golden Globe for "Best Original Score" in 2000 for Gladiator, on which she worked with Hans Zimmer. This score also received an Oscar nomination but only Zimmer was nominated - what gives? The latest achievements in her career include composing for Man of Steel (2012) and I, Frankenstein (2013). She also collaborated with Zimmer again on The Bible (2013). Aside from scoring for film, she is an accomplished singer.
Image: Getty
Deborah Lurie
Lurie is the other woman who could potentially be an Oscar nominee this year for her original score on Safe Haven (2013). She has an impressive list of credits, including Footloose (2011), Dear John (2010), and Tim Burton's 9 (2009) Not only is she a composer for film, but she has also done string arrangements for films such as Men in Black III (2012), Alice in Wonderland (2010), and Much Ado About Nothing (2013) and artists such as Katy Perry and Adam Lambert.
Image: DeborahLure.com
Vivian Kubrick
Vivian Kubrick AKA Abigail Mead is the daughter of the famous director Stanley Kubrick. She's rather reclusive and had a falling out with her family, so we don't hear much from her anymore but she composed the amazing score for the classic, Full Metal Jacket (1987) which was directed by her father. However, she used the pseudonym "Abigail Mead." She is now a Scientologist and likes rescuing animals.
Image: Getty