12 Best Contemporary True Crime And Thriller Books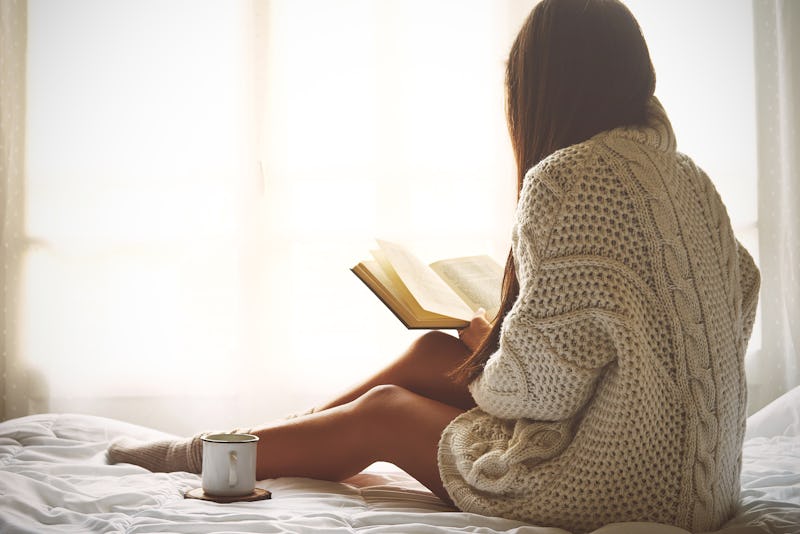 I believe that people are intrigued by serial killer stories for the same reason they rubberneck at a train wreck. Fear brings out survival instincts in the lot of us, and we get the thrill of experience without having to face down the terror of its reality. More intense thrill-seekers may turn to true crime books in the hopes of getting their fix, but it's all the same, full of excitement and danger and terror.
Standards of creepiness are always changing, this is true, but some things stay the same. Books with murder? Always terrifying, but older prose sometimes has a tendency to dry out a little bit. Sure, Dracula is terrifying when you truly think about it, but writing itself is simply like peeking into the mundane diaries of several Victorians — and I mean this as a major Dracula fan. Why does this happen? Standards of decency change, explicit, terrifying prose is allowed to be dragged to the surface, and while it all may be the same levels of terrifying, the more recent thrillers and tales of true crime have a tendency to be more raw.
I've compiled a list of 13 true crime and thriller novels that were all published after the year 1990. Take a look, as you burrow in for the winter. But keep a flashlight (or, you know, your flashlight iPhone app) handy.
True crime doesn't always have to have a murder in order to be chilling. Half journalistic narrative, half courtroom drama, Night Games centers on the rape trial of an Australian football player. It not only focuses on the facts of the case, but becomes a study of footballer culture, painting a picture of a world that is all too real to many people.
A rare non-fiction book written by famed legal author John Grisham, this true story centers on Ron Williamson, a former baseball star who lost out on the big leagues due to drugs, women, and drinking. When a cocktail waitress named Debra Sue Carter is found brutally murdered, all eyes turn to Williamson, who was quickly tried, convicted, and sentenced to death. Written as though it were a legal thriller, this true crime novel points out that the greatest injustices can happen even in the smallest of close-knit towns.
Ever wonder why it seems as though everyone is obsessed with serial killers? Writer Bill James did, and subsequently penned Popular Crimes, a study of well-known crimes starting from the 1600s to the present. James takes a look at such famous cases as the Lindburgh kidnapping, JonBenet Ramsey, Ted Bundy, and the Boston Strangler. This isn't just a retelling, but also a study on the impact that famous crimes have on our culture and society.
True crime story Everything She Ever Wanted centers on Pat Allanson, a charming Southern woman who, after only two months married to her husband Tom, faced down a tragedy when her home was burned down and her husband was convicted of murdering his parents. After her brother mysteriously committed suicide and her grandparents-in-law were found dead via arsenic poisoning, the police began to slowly realize that perhaps there was more to this sweet Southern Belle than meets the eye.
5. Gone Girl by Gillian Flynn
How can one write about recent thrillers and not include Gone Girl? When young wife Amy Dunne mysteriously disappears on her fifth wedding anniversary, all eyes have turned to her husband Nick, who for some reason can't seem to keep a straight face for the cameras. The rest, as most of you probably know, is history. While only those living under a rock probably missed the spoilers, the book is still well worth the read if you'd rather have your thrills be fictional.
Anna Marie Hahn was a serial poisoner from the '30s, and also has the dubious honor of being the first female killer in history to get the electric chair. The Good-Bye Door tells the story of Hahn's life from its humble beginnings in Bavaria, to her immigration to America after her family is shamed by her giving birth to an illegitimate son. Operating during the Great Depression, she made ends meet by befriending the elderly, seizing their assets, and poisoning them. It's a fascinating tale, almost unbelievable in its audacity.
It seems as though every single mundane object in our current lives has a spooky backstory, and the Oxford English Dictionary is no different. The Professor and the Madman tells the story of Professor James Murray, the original editor of the dictionary project, and Dr. William Chester Minor, one of the most prolific contributors to the dictionary at that time. Upon reaching out to meet Minor in person, Murray quickly discovered that the master wordsmith was also a dangerous murderer being kept in Broadmoor, a notorious English insane asylum. More character piece than dictionary history, it's nevertheless a fascinating insight into the mind of a murderer.
Not every tale of true crime needs to be dark and mysterious! You may recognize Catch Me If You Can as the Leonardo DiCaprio film of the same name. Frank Abagnale had a brief criminal career, but he has gone down in history as being one of the most daring con men in America. Having faked a large number professions, such as an airplane pilot, lawyer, doctor, and a sociology professor, he lived a life of luxury until he was caught. His exploits are dictated here in a lighthearted, larger-than-life prose.
It's 1954 and U.S. Marshall Teddy Daniels has arrived on Shutter Island, the home of Ashcliffe, home for the criminally insane. A murderous patient by the name of Rachel Solando has gone missing, and Teddy must race against the coming hurricane in order to find her, while also uncovering a series of dangerous experimentations, horrifying surgeries, and a shocking twist that will blow your mind. Those who might have seen the film know where this is going, but the fictional book is well worth the read regardless.
True crime wouldn't be true crime without at least one book about Jack the Ripper, and Patricia Cornwall's Portrait of a Killer is a worthy addition to the bookshelves worth of literature that exists about the infamous English killer. This true crime thriller has claimed that Cornwall has done more historical and scientific research into the killings than any other detective in history, and even goes so far as to claim that the murderer has been caught. Who could Jack the Ripper be? Read Portrait of a Killer to find out.
12. Lost Girls by Robert Kolker
There's a real-life serial killer at large in Long Island, who has killed at least five women since 2010. The current timeframe combined with the unsolved nature of the case makes it all the more terrifying. This is more than just an investigative journalism piece; this is a portrait of the five lost and unfortunate victims that the killer has taken. Written in a style that almost seems fictional, Lost Girls is chilling and all too real.
After two sisters disappear from a shopping mall, the family left behind must deal with so many questions. What could have possibility happened to lure those two little girls away from safety? Now, 30 years later, a mysterious and disoriented woman involved in a hit-and-run claims to be one of the long lost sisters, but her strange testimony is almost impossible to prove. Bouncing back and forth between decades, you'll be on the edge of your seat waiting to figure out exactly what has happened in this fictional tale.
Image: Fotolia