Meet The '7 Little Johnstons' Of TLC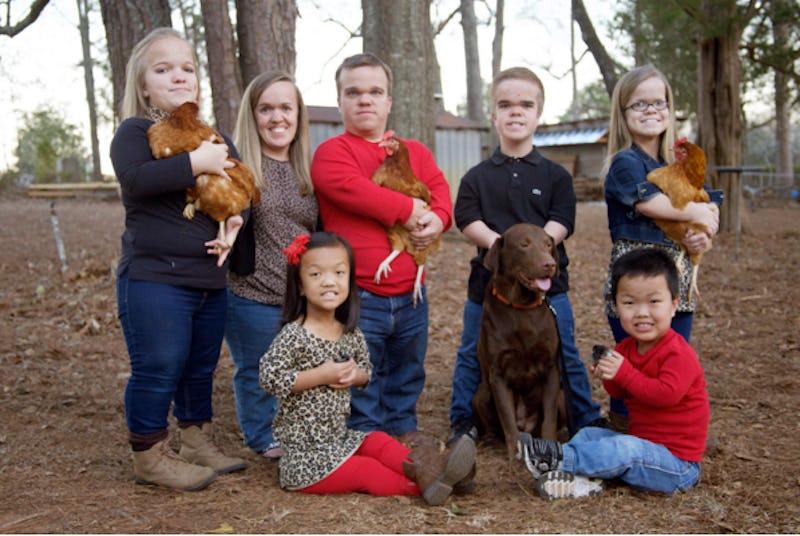 On Tuesday, Nov. 10, TLC's 7 Little Johnstons chronicling the Johnston family of Georgia returns. The Johnstons are your average American family — of seven! — with a stay-at-home mom and handy dad, who is working to fix up the family's dream home. However, the Johnstons are not your average family in that all seven Johnstons have Achondroplasia Dwarfism, making the Johnstons the largest known family of little people in the world. So, who are the Johnstons? If you never got a chance to see the first few episodes, which premiered last spring, consider this your official guide and refresher.
Parents Trent and Amber Johnston have five children: Two biological and three adopted. After giving birth to her two biological children Jonah and Elizabeth, Amber started advocating for children with dwarfism internationally, and worked on helping find children permanent families. That's when she realized she wanted to expand her own family and adopted Anna, Alex, and Emma.
Today, the family of seven's everyday life, along with any bumps in the road they may face, is chronicled on a TLC reality series titled 7 Little Johnstons, of course. Before tuning in to the season premiere tonight, get to know each member of the Johnston family below!
Trent
At 38, Trent is the family's patriarch. In addition to his job as dad, he is also the grounds supervisor at a Georgia college.
Amber
Amber is a 35-year-old stay-at-home mom. She keeps very busy ensuring the health and happiness of her five children. In the trailer for the new season, it seems like Amber will also be reconnecting with her own biological father.
Jonah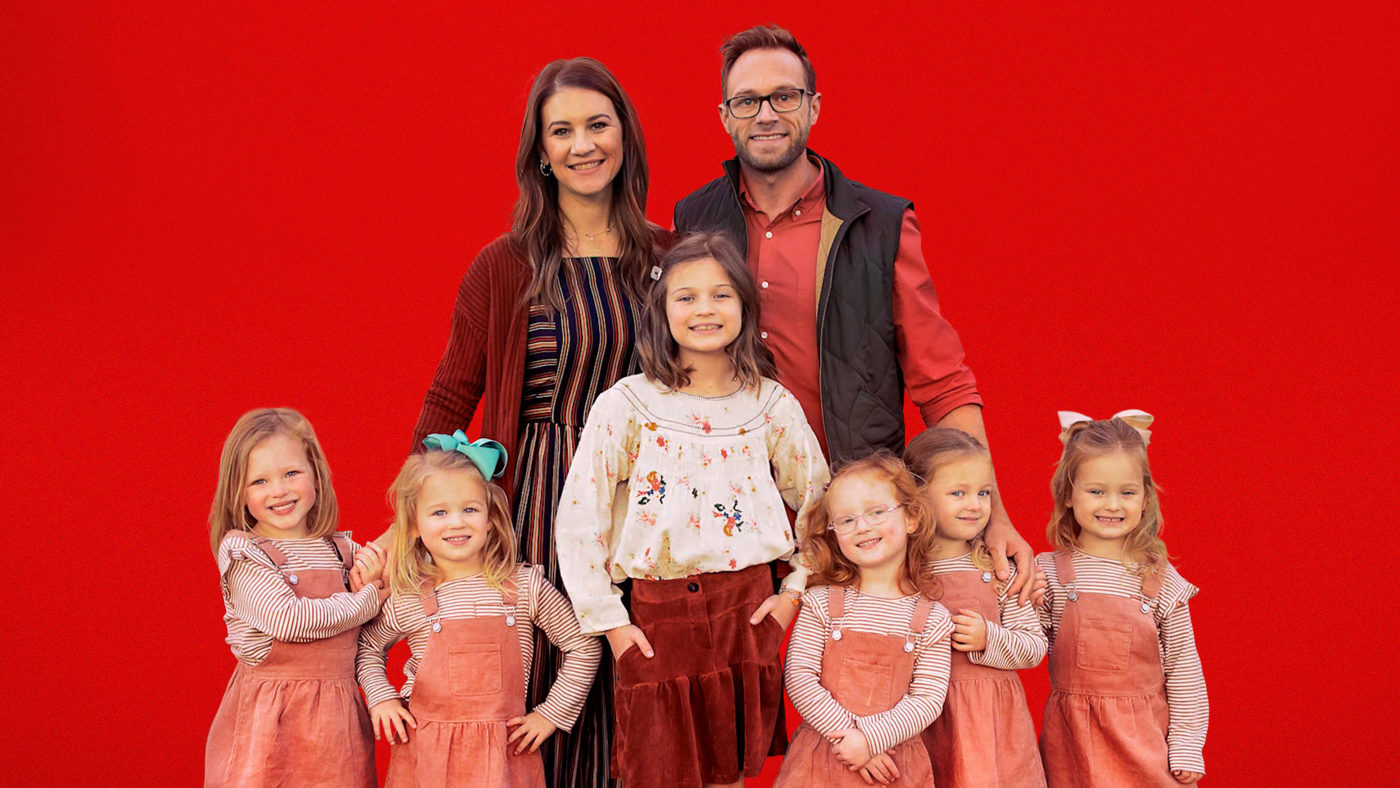 Jonah is Amber and Trent's oldest child and biological son. He is living an average life for a 15-year-old. He's navigating high school, learning to drive, performing with the drumline, and plays JV soccer.
Anna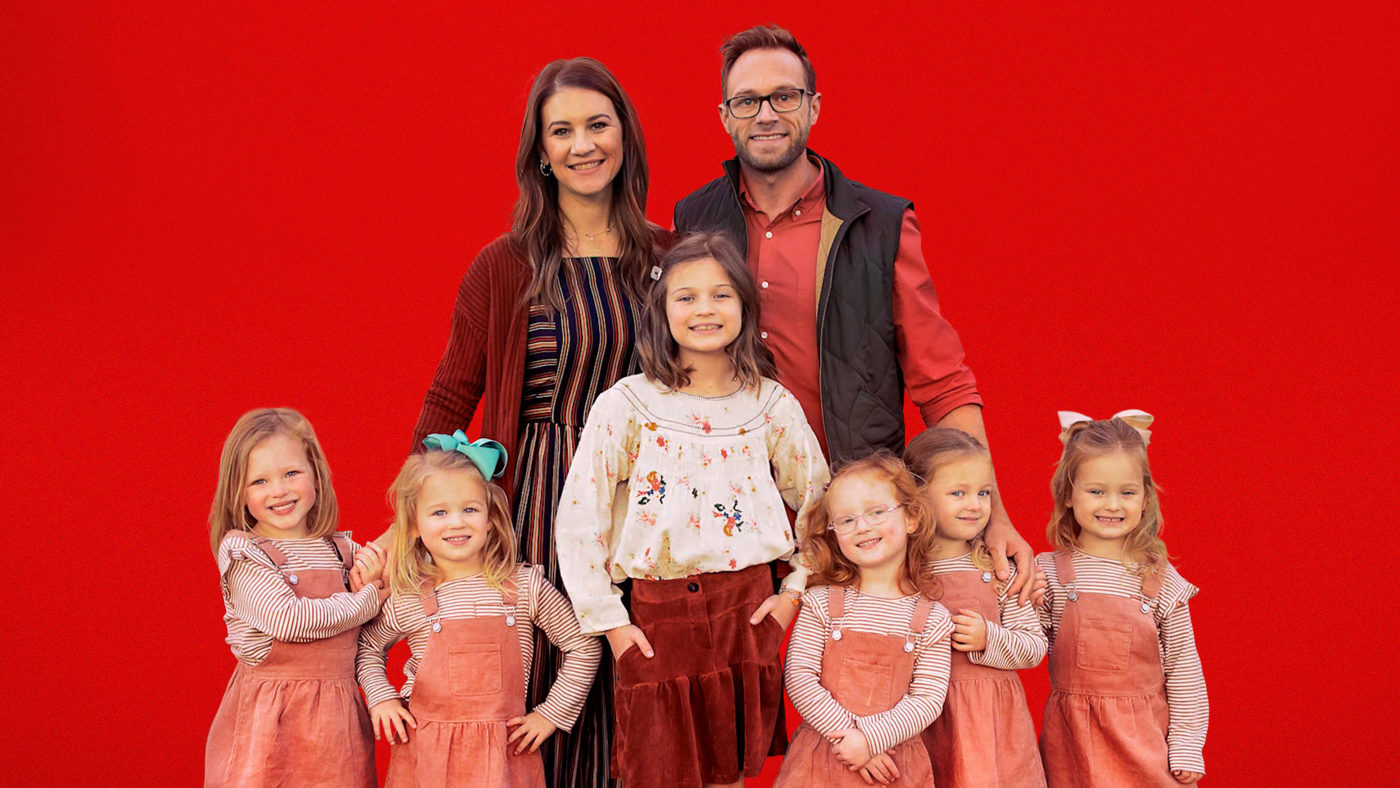 Anna is 14 and was the Johnston's first adopted child. She was born in Siberia and came home to Georgia at age four.
Elizabeth
Elizabeth, 13, is the Johnston's biological daughter. She is known as the "social butterfly" of the family.
Alex
Alex, who is nine, was adopted from Seoul, South Korea at six months old. This season, it looks like Alex will need surgery following some growth complications with his spine.
Emma
Emma, also nine, was the family's final adoption. She was born in China and became part of the family at age five.
Get to know the Johnstons tonight on TLC at 10 p.m. ET.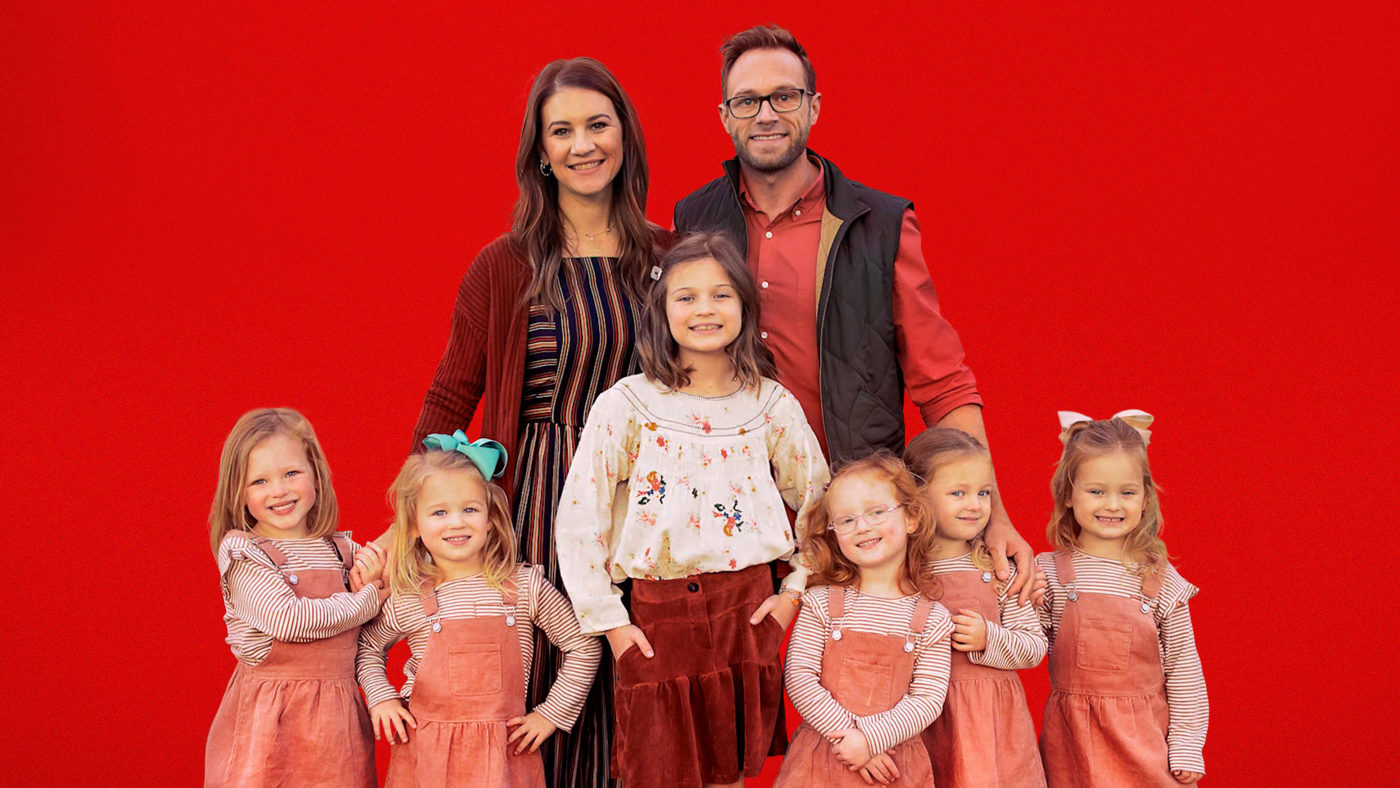 Image: TLC