Donald Trump Rally? I'd Rather Be Reading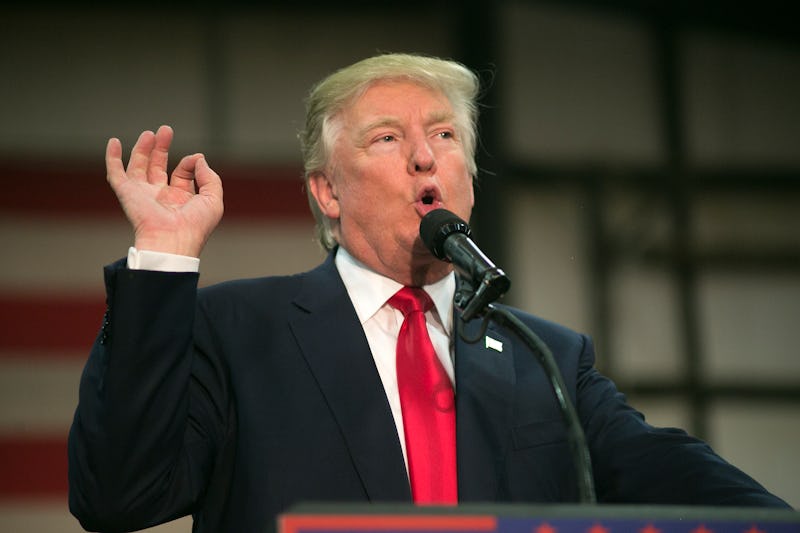 Maddie McGarvey/Getty Images News/Getty Images
Sometimes, when you're reading a really great book, you just can't put it down for anything — even if it means missing your stop on the subway, or bumping into strangers in the street, or shamelessly reading at the front of a Donald Trump rally. So a newly-viral clip of a woman doing just that speaks to my soul. Because I'd rather be reading than listening to Donald Trump, too.
The woman in question found herself in the front few rows of the Trump rally in Springfield, Illinois on Monday. As far as the footage can make out, it looks like she was engrossed in Citizen , a poetry collection by Claudia Rankine that explores racism in the United States — so I really can't blame her for her reluctance to put the book down. But it turns out Trump supporters don't have quite the same patience.
As Donald Trump rattled on unaware, a fantastic scene played out behind his head: a couple of indignant Trump supporters turned on the woman, and started gesturing furiously in the direction she was supposed to be looking. For about 30 seconds, there was a war of words I would pay good money to have heard, before the woman turned back to her book with the most gloriously IDGAF head-flick of all time.
On behalf of readers around the world, we salute you.
Image: Maddie McGarvey/Getty Images