You know that feeling where you have to do something in front of the person who originally did it, and you really hope you don't mess up and make a fool of yourself? Imagine being Shanice Williams singing "Home" with Stephanie Mills. In case that doesn't register with you, "Home" is a song from The Wiz, the live version of which will be starring Williams when it airs on NBC this December, and the Broadway version of which Mills starred in four decades ago. So, basically, you have a fresh, relatively unknown 19-year old singing a duet with the woman who originated the role on the Great White Way 40 years ago. I'd be shaking in my boots.
But Williams actually seems to be okay in the video, in a clip shared exclusively with Entertainment Weekly, and I think it has a lot to do with Mills' attitude. Mills was a newcomer to the scene herself when she was cast to play Dorothy from an open casting call, so she has a lot in common with Williams, who was chosen the same way. So, for as intimidating as Mills' voice is — and oh mama does she still have it — I'm convinced Williams is up to the challenge of making the role her own without being intimidated by Mills, who's cast as Auntie Em in this version.
They're both such powerhouses in their own right that they're able to work together, not only with seamless harmonizing, but also in the interviews they gave about each other. Even though Williams has been working with people like Ne-Yo, Queen Latifah, and Mary J. Blige, the person she says she's most excited about learning from is Stephanie Mills herself.
The fact that everyone in this cast is so chill is incredible. But just to be working with [Mills] now that I'm playing Dorothy — it's like "Oh my God!" Every time we work together I'm like, "Okay, this is real."
I love that attitude! Just so gracious and happy to be here, not trying to outshine anyone. And, for her part, Mills couldn't be more supportive of her teenage costar.
Shanice has all the innocence and purity that Dorothy should have. She's 19 years old and she's just wonderful in that role. I'm glad she's basically an unknown, because she's not tainted by anything; she's pure.
So great. Almost as great as these two women sound together duet-ing on "Home". Check this magic out.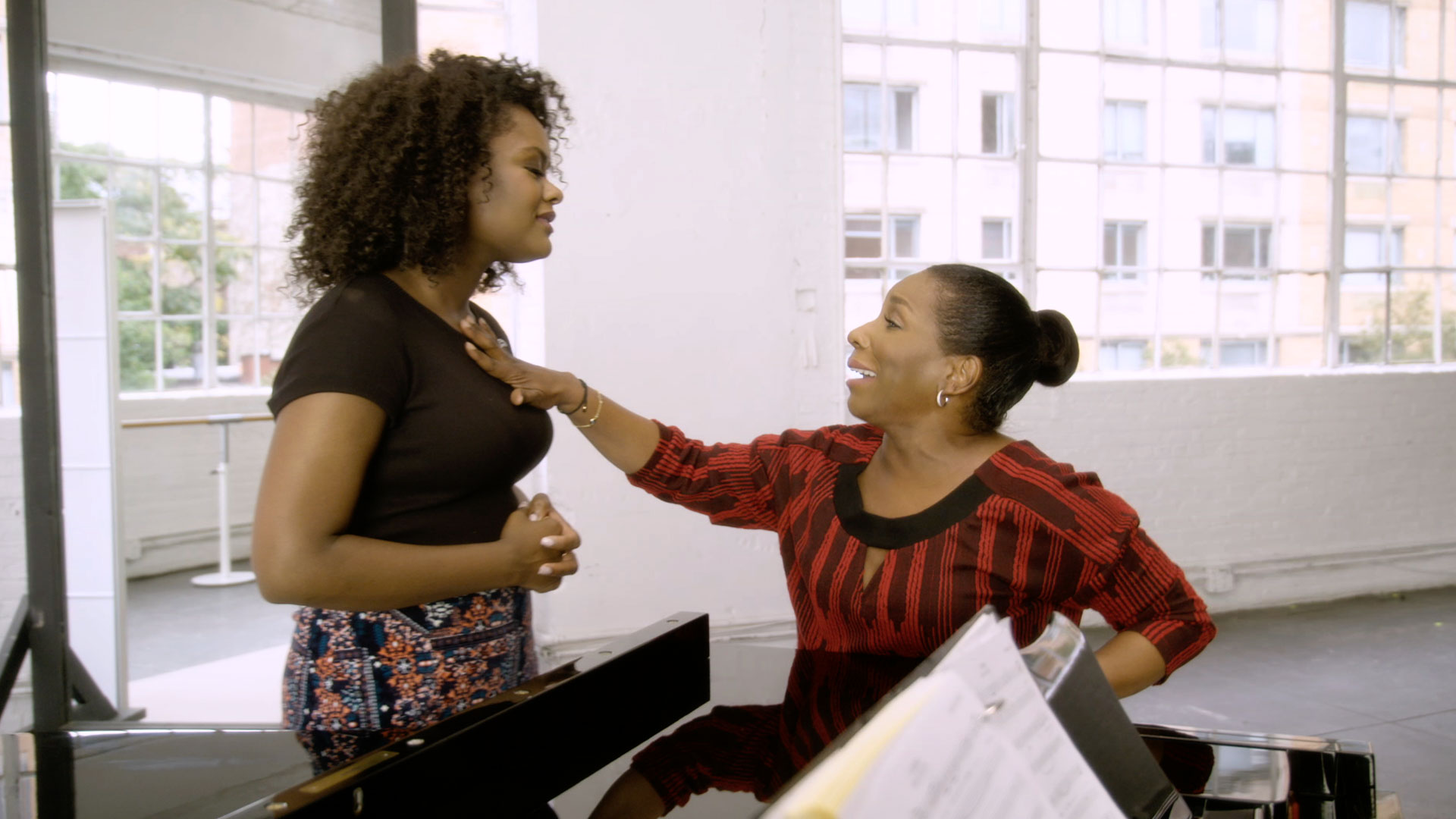 So much love! I'll definitely be tuning in on Dec. 3 for another meeting of this Mutual Admiration Society.