'Into The Badlands' Has The Perfect Credits Music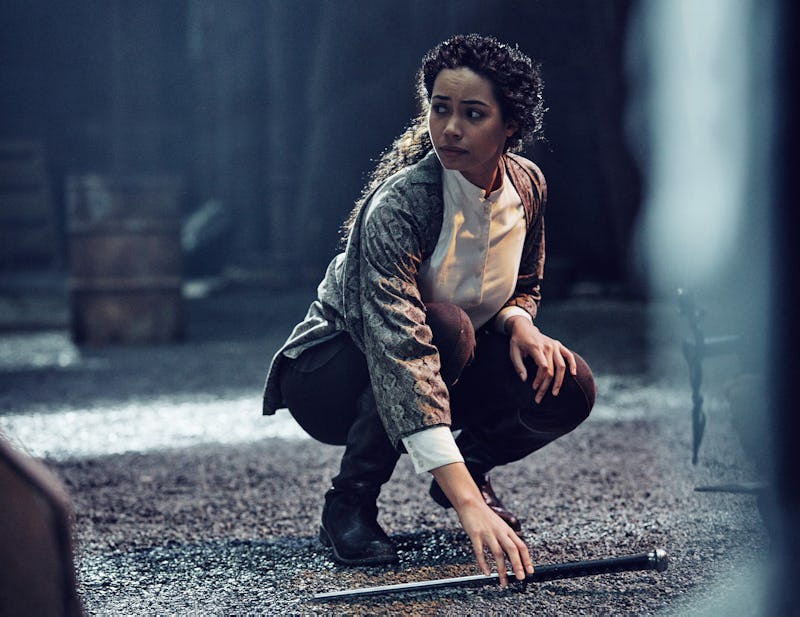 The science-fiction and martial arts series Into The Badlands is nothing if not stylistic by the look and sound of the trailers. This new series will join the ranks of AMC shows such as Mad Men, whose theme has never left my head, the twangs of Breaking Bad, and the less hummable but definitely memorable ad foreboding music that opens The Walking Dead every week. What is the Into the Badlands theme music?
The tune that accompanies the opening credits was composed by Mike Shinoda, who co-founded the band Linkin Park and has the side project For Minor. He has scored films before, and worked with artists including Jay-Z, Depeche Mode, David Morris, and Lupe Fiasco in roles ranging from composer to Creative Director and Producer. He is also half-Japanese, which makes him a good fit for this project. The series takes place in a post-apocalyptic, futuristic feudal society. It is somewhat based on the Chinese story Journey to the West but incorporates Japanese culture and film tradition as well.
Click to watch and listen to the Into the Badlands opening credits sequence, complete with Shinoda's theme music. There is a deliberate blend of the old and the new, and it definitely has the stylistic markings of the AMC network, doesn't it? Here are some of the different ways that you've heard Shinoda's music before to prepare you for Into the Badlands.
"New Divide"
This was written and recorded specifically for Transformers: Revenge of the Fallen, though Shinoda has provided tracks for several Transformers movies.
The Raid: Redemption
Shinoda scored and wrote music for the 2011 film from Indonesia.
Medal of Honor: Warfighter
Shinoda worked with another composer you might recognize, Ramin Djawadi (he wrote the Game of Thrones theme and scores the series), on this video game.
This is Life With Lisa Ling
Switching gears, Mike Shinoda composed music for this upbeat CNN documentary series.
"Leave Out All The Rest"
Finally, you may remember this Linkin Park song from Twilight. Author Stephenie Meyer is a self-professed Linkin Park fan. As you can see, the diversity of projects that Mike Shinoda works on and the diversity of sounds that he uses in his music makes him a good fit for a genre-bending show like Into the Badlands.
Image: James Minchin III/AMC