This "Can't Help Falling In Love" Cover Is Tops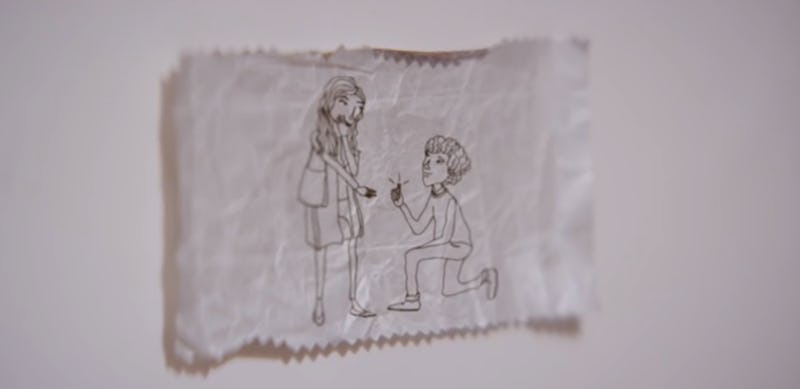 OK, I will admit it: Every now and again, I can be a real cornball and a half. And when I saw that Extra Spearmint gum wrapper love story for the first time? I most definitely had a real cornball and a half moment. Yes, the story is nice and all, but it's the commercial's music that really pushed me over the edge. The ad features a cover of Elvis Presley's "Can't Help Falling In Love," an oft-covered ballad written by Hugo Peretti, Luigi Creatore, and George David Weiss. The "Can't Help Falling In Love" cover in the Extra Spearmint gum ad is performed by singer-songwriter Haley Reinhart. Her lovely rendition of The King's iconic love song was released as a single in 2015.
Reinhart's music career was jumpstarted when she placed third on the tenth season of reality competition show American Idol. In 2012, the AI alumnus released full length studio album Listen Up! which includes single "Free." In addition to making music, the 25-year-old artist also does voiceover acting: Reinhart plays the character of "Billy" on F Is for Family, Bill Burr and Michael Price's new Netflix animated series.
You can listen to Reinhart's gorgeous version of "Can't Help Falling In Love" right here:
While we're here, we might as well just lean into the feels.
Oof. What a perfect tune. That Elvis guy, am I right?
Image: Extra Gum/YouTube