7 Models Who Deserve Magazine Covers (That Aren't Kate Upton)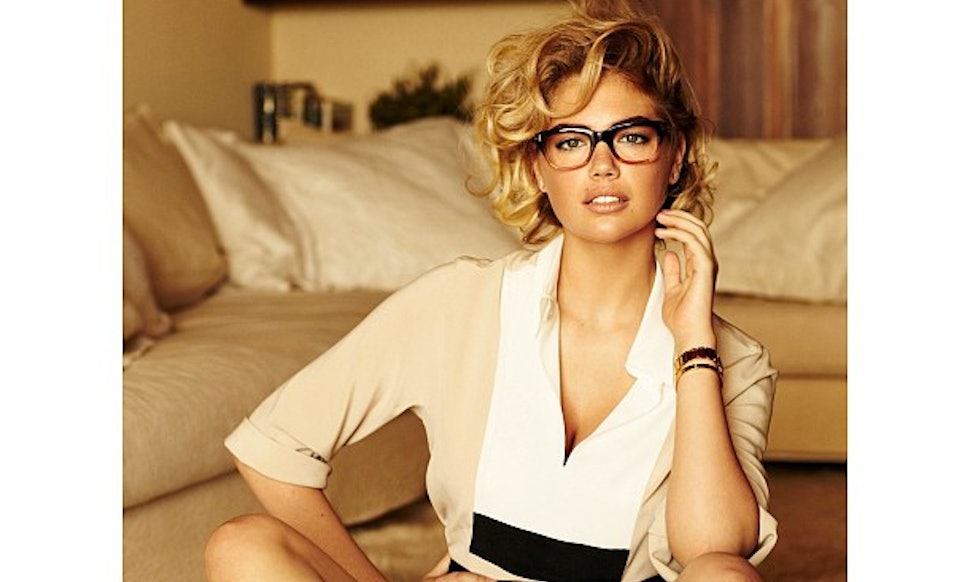 All hail the return of the Super? Following her U.S. Vogue cover in June, versatile model Kate Upton appeared on the cover of Vogue Brasil. That's two Vogue covers in one summer, in case you're counting. Upton will cover Elle's September issue, too (no big). So, is this a sign that models could again return to magazine covers? Upton is bodacious and beautiful, and she has a bit of celebrity to boot, and, like the supermodels of the '90s, she's not afraid to show her sexy side. Here, seven more models who could rock it on newsstands like Kate. Image: @voguemagazine on Instagram
The Kate Upton Effect
All hail the return of the Super? Following her U.S. Vogue cover in June, versatile model Kate Upton appeared on the cover of Vogue Brasil. That's two Vogue covers in one summer, in case you're counting. Upton will cover Elle's September issue, too (no big). So, is this a sign that models could again return to magazine covers? Upton is bodacious and beautiful, and she has a bit of celebrity to boot, and, like the supermodels of the '90s, she's not afraid to show her sexy side. Here, seven more models who could rock it on newsstands like Kate.
Image: @voguemagazine on Instagram
Karlie Kloss
Kloss is a favorite for Vogue, appearing time and again in the pages of the magazine. How long until she lands a cover? Kloss has bright, happy personality to spare and is involved with FEED through Momofuku Milk Bar, creating Karlie's Kookies to help end hunger (and satiate our sweet tooth).
Image: @voguemagazine on Instagram
Cara Delevingne
Delivingne is a model with more than looks. She is constantly showcasing her goofy side, but she has one serious set of eyebrows. The British model and actress (did you spot her in Anna Karenina?) is pictured here with Wmagazine's fashion and style Director Edward Enninful. WWD reported that Delevingne will cover W's September issue. Could this Instagram shot be a behind the scenes from her cover shoot?
Image: @wmagazine on Instagram
Lindsey Wixson
As Wixson matures she's coming into her unique features more and more. She looks beautiful and completely unlike anyone else out there. With those divine lips, she is the perfect canvas for beauty.
Joan Smalls
Smalls is a favorite of Givenchy designer Riccardo Tisci, Vogue, and Mario Testino. She often appears in the magazine's pages, and Estée Lauder has tapped her as one of the faces of the beauty company.
Constance Jablonski
Jablonski is another Estée Lauder darling, who's got "cover girl" written all over her. Image: @constjablonski on Instagram
Liu Wen
Wen also fronts the Estée Lauder campaigns alongside Joan Smalls and Constance Jablonski. With more than 81,000 Instagram followers, Wen has a solid fan base. Image: @liuwenlw on Instagram
Daria Werbowy
Like Helen of Troy, whose beauty launched a thousand ships, Werbowy's haircut launched a thousand chops. With enviable tresses, numerous campaigns including Céline, and multiple international Vogue covers, we want to see more Daria!
Image: @intothegloss on Instagram