'Après Ski' Has A Beautiful Setting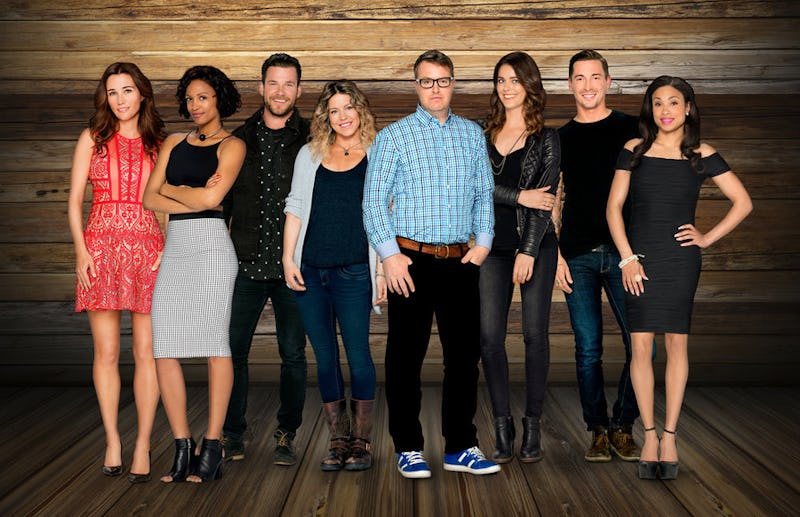 As someone who admittedly doesn't even know how to ski, I was ready to pack my bags and head to Canada after watching the premiere of Après Ski on Bravo. Granted, there hasn't been much skiing so far — it's been all about the luxurious spa days, copious champagne, and desserts served by a "butler in the buff." (Seriously, where can I sign up?) But, aside from all that, the show's backdrop is stunningly beautiful because Après Ski takes place at Whistler Blackcomb, a luxury resort in British Columbia. It's well-known as a wintry playground for wealthy sports enthusiasts, but this isn't the first time Whistler Blackcomb has graced our small screens — it served as a venue for multiple events during the 2010 Winter Olympics.
Although Whistler made its Olympic debut in 2010, the resort was built with the Games in mind. After attending the Squaw Valley Olympics in 1960, Franz Wilhelmsen founded Garibaldi Lift Limited and Whistler Mountain, according to the resort's official website. After several failed bids to host the Olympics, the B.C. government worked closely with Whistler in order ensure the infrastructure met Olympic standards. In 1997, Whistler merged with Blackcomb Mountains and in July 2003 the Olympic Committee made the announcement that founders had been dreaming of for decades — the 2010 Olympic Winter Games would be held in Vancouver and Whistler.
The resort rose to new prominence after hosting the Olympics, and The New York Times has described it as "North America's most cosmopolitan ski resort." For a hefty fee, you can even take a tour of the Athletes' Village with an Olympian as your guide. And, for a less hefty fee, you can try your hand at sports like the skeleton, bobsleigh, and luge — so skiing is just the tip of the iceberg if you end up at Whistler Blackcomb.
Although the unparalleled winter sports options are undoubtedly Whistler's main attraction, the resort town has seriously upped its game since becoming a major tourist destination (it attracts 2 million visitors each year). A variety of restaurants and shops have opened, as well as the swanky spas we've already seen on Après Ski. Whistler Blackcomb certainly seems like a wintry paradise for vacationers who can afford to foot the bill.
The town of Whistler also doesn't seem like a shabby place to reside full-time — if you don't mind the cold, of course. With just under 10,000 permanent residents, the town boasts a strong school system with a variety of options despite its small population. Whistler hosts a variety of festivals, concerts, and other events all year round — so there's plenty to do even when the slopes are closed.
I don't know about you, but I'm dying to visit this town. I just hope I can make it in time for "wine-o-clock," as Kendra would say.
Images: Bravo; colink/Flickr