5 Unexpected Romantic Destinations for a Valentine's Day Getaway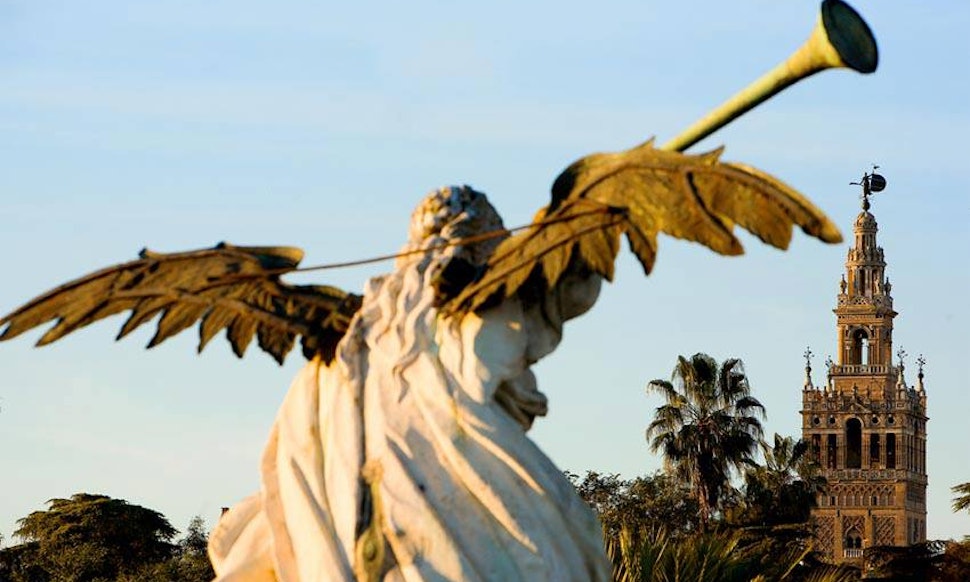 Valentine's Day is just around the corner and, depending on your relationship status, it may be the most dreaded or beloved holiday of the year. Here's hoping your honey will whisk you away for the weekend but even if he or she doesn't, these five destinations are surprisingly romantic with or without a date.
Image: Sevilla/Facebook
Washington, DC
Growing up near DC meant that I sometimes took for granted my surroundings. Recently, however, I've begun seeing Washington in a whole new light. On a lazy afternoon, I suggest window shopping along Georgetown's M Street. Then head to the Smithsonian to catch the latest exhibitions or simply monument hop. For nightlife, Adams Morgan and Dupont Circle are often the liveliest.
Image: Visit Washington, DC/Facebook
Seville, Spain
Although I traveled to Seville alone, I find it very romantic, not to mention breathtakingly beautiful. For starters, the Alcázar palace will leave you dizzy for days. Built in Moorish architecture, this UNESCO World Heritage Site is a series of quiet courtyards, intricate facades, and lavish decor. The Seville Cathedral is another masterpiece and I also recommend splurging on tickets to a Flamenco performance.
Image: Sevilla/Facebook
La Jolla, California
This upscale area in southern California boasts gorgeous seaside views, and you can usually spot lazy seals sleeping on the sand in La Jolla cove. Plus, there are lots of restaurants and shops to keep you entertained, and San Diego's astounding craft beer scene is mere miles away.
Image: La Jolla, CA/Facebook
Cafayate, Argentina
Having just come back from Cafayate myself, I can assure you that it is indeed quite romantic. Located in the Salta province of Argentina, its landscape alone will make you consider swapping your city apartment for a llama farm…at least, that's what ran through my head. The main square is filled with bars, restaurants, and scenes of local life. There are bodegas (aka wineries) within walking and driving distance.
Image: Tanenhaus/Flickr
Savannah, Georgia
Savannah is effortlessly romantic and it's a short plane ride for those of us on the East Coast. As the oldest city in Georgia, Savannah has an air of attitude and sophistication that's hard to ignore. Don't bother renting a car because this southern gem is best explored on foot. Get a crash course in local history with a trolley tour and spend your afternoon lazily wandering from square to square, sneaking kisses under the shade of giant trees.
Image: Visit Savannah/Facebook