'AYTO?' Season 4 Won't Premiere Until It's Cast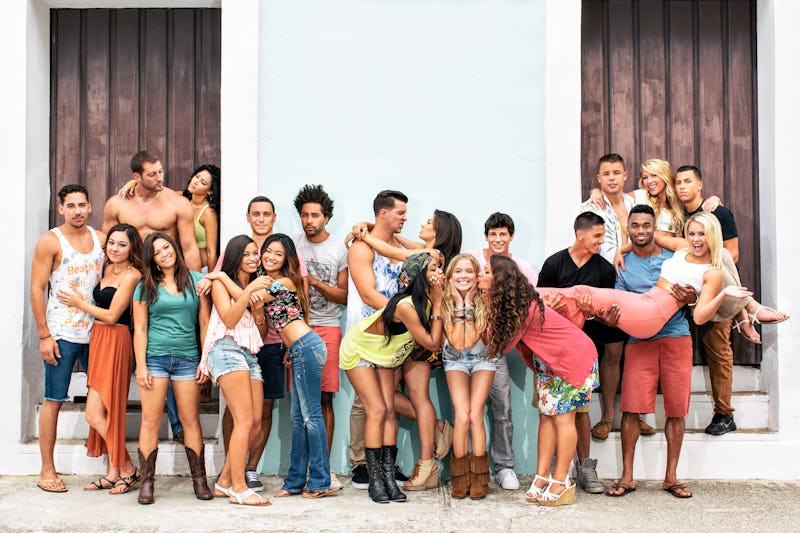 The finale of Are You the One? will be a two-hour, splashy affair, as the remaining pairs attempt to win the $750,000 prize. Since MTV has already announced that Are You the One? will return for Season 4, the question is: when? In order to leave enough time to cast, film, and edit another season, we should expect the next season to premiere in a little over year. Season 1 may have premiered in January 2014, but the next two seasons both premiered in fall, so it's likely another fall premiere for Are You the One? Season 4.
That's a long wait, but there's plenty to get up to in the meantime. The third season of the series is wrapping up, while at the same time, the casting notice for Season 4 is still active. So if you've ever wished that you could fly to Hawaii and become one of a couple dozen hopefuls looking for love, now's your chance.
While MTV is looking for new potential couples, there are a few things to look out for. There are certain qualities that every reality TV couple should have, but here are some special things that all AYTO? contestants need.
A Serious Strategy
Unlike other dating shows, the Are You the One? cast needs to have a shrewd sense of strategy. Unless the cast manages to register at least a single true match, their shared prize shrinks $250,000. That means that the lovebirds need to make sure that their feelings line up. It's not unlike how The Challenge competitors have to tailor their rivalries to the game.
A Love Of Tropical Locations
All three of the AYTO? seasons took place on the sandy beaches of Hawaii or Puerto Rico. And while a ski resort season would be amazing, Season 4 will again be taking place in Hawaii, so if you don't like sand, don't bother signing up.
Athleticism
One of the best parts of watching any Bachelor/ette season is when there's some kind of physical challenge, and the cast proves themselves to be made up of people who can be just as awkward as the viewers cackling on the couch. But going into Are You the One?, contestants should know they'll be subject to some serious challenges, and prepare accordingly.
The Ability To Have Chemistry With Anyone
This is a crucial quality for AYTO? contestants. Because of the nature of the game, if you can make Perfect Matches, it becomes easier to win the game. That's why Season 3 is so up in the air — with only one Perfect Match so far, the prize is constantly in jeopardy.
You Must Be Able To Make Anything Look Cute
When high physical challenges mix with single people trying to hook up, you have to look past some gross stuff. Hey, Cheyenne managed to make puking somewhat cute, and it was one of the outstanding moments of Season 3.
You Can't Get Too Attached
Know that even if the answer to Are You the One? turns out to be "yes, they're a Perfect Match!" you might wind up single and fighting with your ex on a reunion special. Sadly, more of that fun stuff is almost a year away — but when Are You the One? returns for Season 4, it will be very welcome.
Images: MTV; Giphy (3); areyoutheonegifs/Tumblr (2)