A City Has The Best Way To Pay For Parking Tickets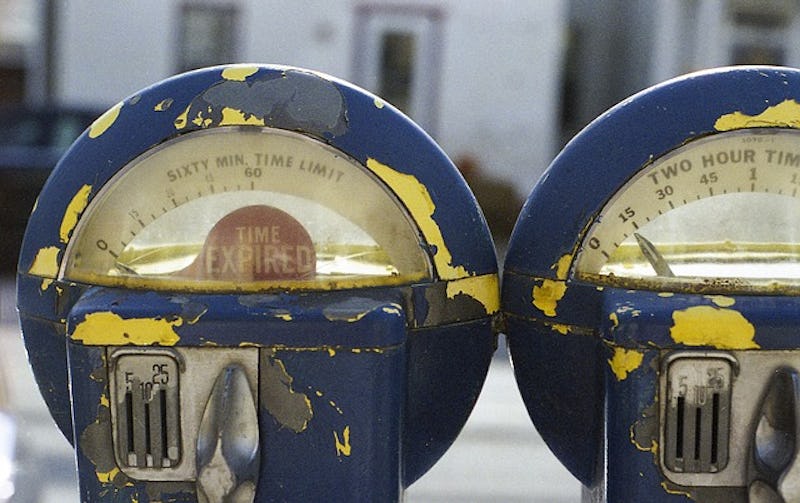 This holiday season, the second-largest city in Kentucky is inviting its citizens to give back in a unique way. If you've been naughty this year, the city of Lexington is being nice and allowing people to pay for parking tickets with canned goods. We all know too well the feeling of dread and disappointment that accompanies seeing an orange piece of paper stuck under the windshield wiper. However, for one generous month, every citation turns into a chance for charity.
Citizens who donate 10 cans of food will receive a 15 dollar credit towards any citation given by the Lexington Parking Authority or the Police Department. This shakes out to each donated can being worth one dollar and fifty cents of the fine. Bringing in 20 cans pays off a 30 dollar fine, and so on. And those with multiple or past-due citations are not penalized and can still participate in the program. The local food bank, God's Pantry, is using the donated food to stock shelves at its four Lexington locations. "During this time of year when lots of Lexingtonians are looking to give back to their community, it's wonderful to see organizations like LexPark engage with our food bank in creative ways to fight hunger and deliver hope," Marian Guinn, CEO of God's Pantry Food Bank told Kentucky.com.
This creative partnership is now in its second year. In 2014 the "Food for Fines" program was tested, limiting the initiative solely to tickets for expired parking meters. Last year 600 meter citations generated 6,200 cans of food for donation, and its success gained attention from national news outlets. With the expansion of the program, Lexington hopes to increase the number of cans this year and give people more chances to give back. The program runs November 16 through December 18. People of Lexington will be feeding families in need and spending the holidays fine-free. Let's hope this city's example will inspire other major metro-areas to help their community. 'Tis the season, after all.
To find a food bank in your area and learn how to volunteer, check out Feeding America.
Add to someone's joy this year!