Best Photobomb Award Goes To...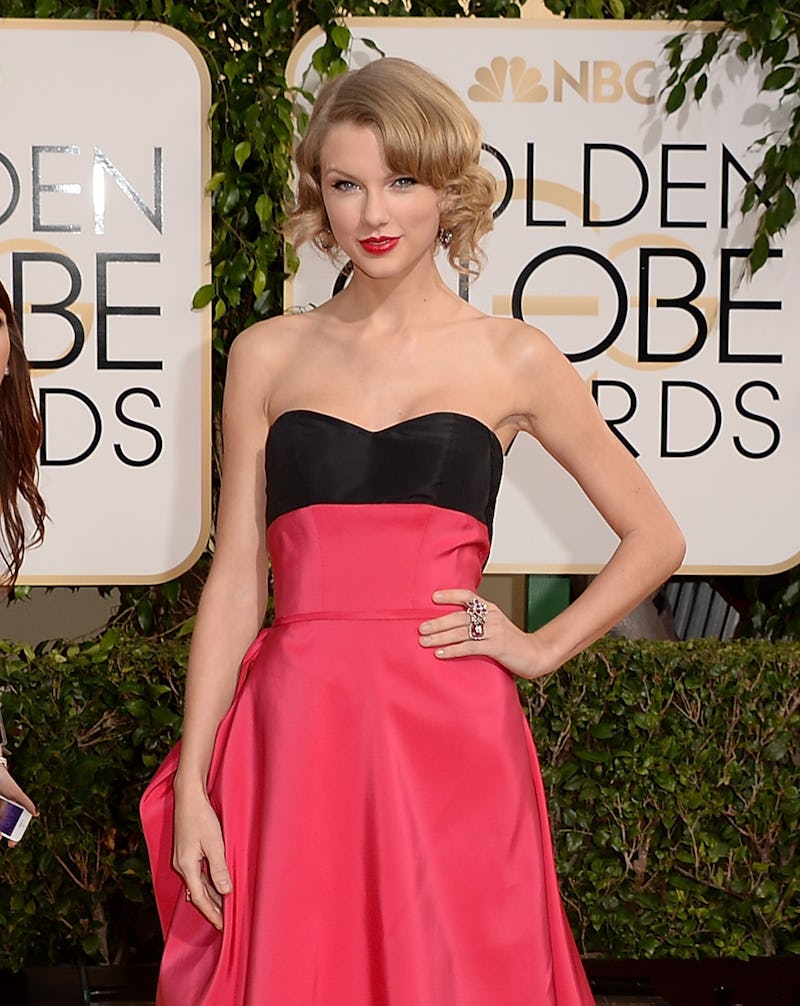 On any awards show red carpet, the appearance of either Jennifer Lawrence or Taylor Swift is typically the highlight of the night. The two stars together? It's practically guaranteed to be the most memorable part of the show. And so it was when Jennifer Lawrence photobombed Taylor Swift on the 2014 Golden Globes red carpet, giving us a rewind-worthy moment and a meme we'll sure to be seeing on Tumblr for weeks to come.
During Swift's red carpet interview with Ryan Seacrest, the always-game Lawrence snuck up behind the singer and gave viewers her patented crazy face. A few moments later, Lawrence headed up the stairs to do her own interview with Seacrest, but while the conversation was amusing (per usual with Lawrence), it was her pre-talk face that gave us the most entertainment.
It's not the first time Lawrence has photobombed a celebrity — anybody remember this? — but it's certainly one of the best, considering that Lawrence and Swift are two of the most beloved stars in Hollywood. Swift may not have been thrilled with the interruption (she was all "oh, we have to catch up..." with Lawrence), but it certainly made for one good meme.
Check out the epic photobomb, below: