Ranking Adele's New Album Songs By Title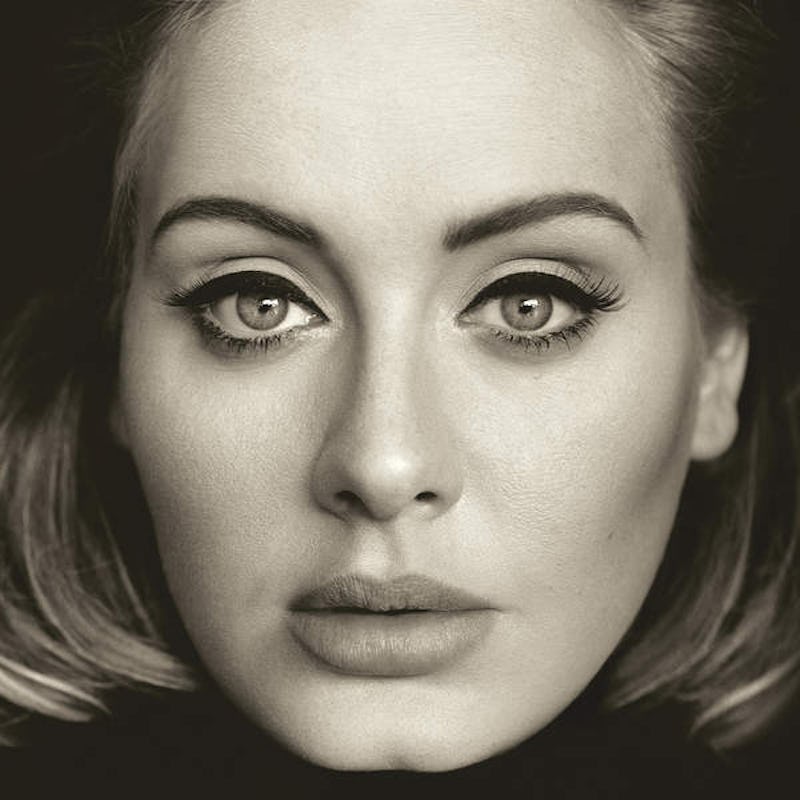 Recently, it's been an embarrassment of riches for Adele fans. Not only did Adele premiere her sensational live performance of "When We Were Young," but we've also been treated to her track list. This is not a drill, people. I realize it's the middle of the afternoon, but if at all possible, you should pour yourself a (giant) glass of wine, plug in your best headphones, take a deep breath, and let the amazing titles wash over you. So which 25 song will be the best, based on titles? It's a tough call. My initial impression of the LP is that it's much more impressive and diverse than than its predecessor, 21.
But of course, I was drawn to some songs more than others. Below is my ranking of the 11 songs on the standard edition of 25, based purely on titles, from least amazing to most amazing.
You should know, though, that I reserve the right to completely change my mind once the album drops on Friday and I'm able to hear each track in full. OK, now that we've gotten that out of the way, we can get started ...
11. "Million Years Ago"
i-D's Hattie Collins recently described "Million Years Ago" as having a distinct Celia Cruz influence, and she's right.
10. "I Miss You"
"I Miss You" sounds like a title we could've seen on 21's track list.
9. "All I Ask"
"All I Ask" is Adele's collaboration with Bruno Mars.
8. "Remedy"
Adele recently told i-D that she wrote "Remedy" for her grandparents, her boyfriend Simon Konecki, and her son Angelo.
7. "River Lea"
"River Lea" is Adele's collaboration with DJ/producer Danger Mouse.
6. "Love In The Dark"
Powerful.
5. "Send My Love (To Your New Lover)
I love "Send My Love (To Your New Lover)" so much because the title is so Adele.
4. "Sweetest Devotion"
What a title for a great album closer.
3. "When We Were Young"
"When We Were Young" is so gorgeous. Major Elton John vibes.
2. "Water Under The Bridge"
Adele and her "Water Under the Bridge" collaborator Greg Kurstin don't always get it right (see: "Million Years Ago"), but when they do, it's really special.
1. "Hello"
Interestingly, 25's lead single, "Hello," is it for me. We'll see if I change my tune when the album premieres Friday. Happy Adele week!
Images: Giphy (2)