Rad Charitable Companies To Shop This Black Friday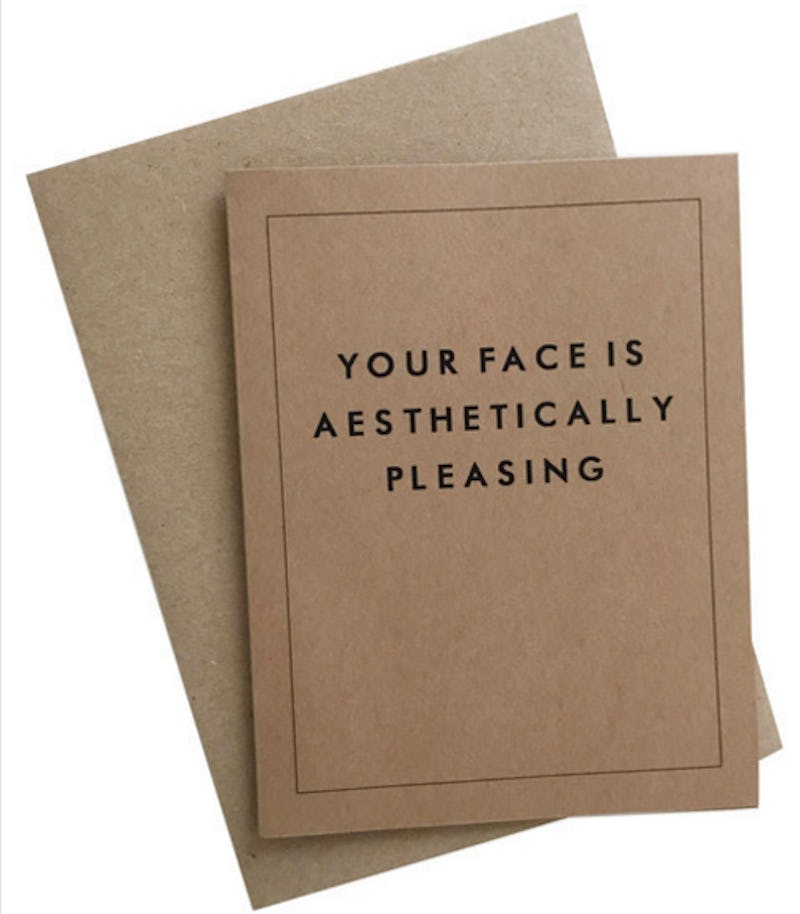 Just when you thought Black Friday couldn't get any better (um, hello major deals that allow me to buy the $44 sweater I've been eyeing for approximately $6), it turns out that there are plenty of charitable companies to shop this Black Friday. Not only will these stores have amazing deals on that monumental day, but their mission to help those in need means you're actually buying the gift that keeps on giving. Major shopping inception.
Unlike some stores that give back on just holidays or special events, each of these stores and brands value giving back to their communities or a much larger cause All.Of.The.Time. Not only do they offer items that are likely at the top of many Christmas lists, but you can also feel good about where the proceeds from your purchase are going.
From stocking stuffers to serious gifts to funny presents to provide at a company holiday party, these 11 charitable companies have you covered when it comes to any of your gifting needs. Not only will you bring the best gift to the party, but it will definitely start a conversation of where you got the present, and why.
1. Helpsy
Your Face is Aesthetically Pleasing Card Set, $10, shophelpsy.com
Helpsy is my go-to for quirky gifts and last-minute scarves. This company offers clothing and funny, daily functional items that are affordable, eco-friendly and ethically made. This year, Helpsy will be giving away their Black Friday discount code (the code and discount is top secret, but I was promised it will be "GOOOD" over email) via Snapchat, so follow HELPSY to get in on the action.
2. 31 Bits
The Fashionista, $46, 31bits.com
If you have a friend who can't seem to get enough statement jewelry, introducing her to 31 Bits may just be the best present you could give her. The online shop is filled with bracelets and necklaces, all handmade in Uganda. The Ugandans who have handcrafted these products then provide an income for themselves or their families and 31 Bits further helps them holistically through business mentorship, counseling, finance training and health education. After five years of working for 31 Bits, Ugandans then "graduate," meaning they own their own business. Each of their beads are made from recycled paper, but once you see and touch the products IRL, you'd never be able to guess.
This Black Friday, or "Bling Friday" as the company is calling the shopping day, you can receive 20 percent off their online store using the code "BLINGFRIDAY." And if you spend between $50 and $99 before noon PT, you get a free Dot Bracelet (valued up to $200) or a Free Cedar Twist Bracelet. If you spend over $200, you get a free Brooklyn Nights Bracelet.
3. The Body Shop
Olive Festive Picks Gift Set, $26, thebodyshop-usa.com
Not only would this kit be the perfect gift for a best friend or even your mom, but with each purchase from The Body Shop, your money goes to pay farmers, artisans and co-ops fairly. This Black Friday, The Body Shop is partnering with WaterAid. The company says "for every specially selected 'Feel Good' gift set bought, WaterAid will provide a family in Ethiopia with one day of safe water."
4. Orange Harp
Orange Harp is an app that curates items to shop from companies or artists who donate at least a portion of their sales to charities each are passionate about. As a part of their Black Friday sale, Orange Harp is offering a "welcome gift;" you'll get 15 percent off your first purchase on Orange Harp by using the code WELCOME15.
5. barkTHINS
dark chocolate mint, $5.69, barkthins.com
The perfect stocking stuffer! These chocolates are not only affordable, they're fair trade certified. Sold at nationwide retailers like Whole Foods and Target as well as regional grocery chains, BarkThins will follow the Black Friday sale of the stores. This post is leaking $6 for two packages at Menards!
6. Lake Champlain Chocolates
Mocha Hot Chocolate, $11, lakechamplainchocolates.com
Each year, my grandma stuffs my family's stockings with this hot chocolate — and it's amazing. It comes in fun flavors like mocha and spicy aztec hot chocolate, plus the company has earned the Fair for Life - Seasonal & Fair Trade Certification. They company is also working toward funding a World Cocoa Foundation scholarship to "empower women and educate youth in Ivory Coast, Africa." Lake Champlain Chocolates even sells marshmallows! From now through November 30, you can pay $10 for any $20 of their chocolate products.
7. prAna
Joely Mittens, $36, prana.com
PrAna covers all of your adventure clothing needs. Throughout the year, the company partners with various local and international charities, in addition to selling all fair trade goods. And according to prAna's website, during the holiday season, they donate a portion of their proceeds to Outdoor Outreach, a non-profit that connects youth to the outdoors. Plus, prAna is running a 30 percent off sale from Thanksgiving through Cyber Monday.
8. The Anchal Project
Large Indigo Throw, $225, anchalproject.com
The Anchal Project is a local fair trade company in Louisville, Kentucky that empowers women in India by paying them fairly to handcraft all of the products in their store. And their quilts are so comfy to cozy with up this holiday season. If you can wait until the Saturday after Thanksgiving, shoppers will receive a free tote with any purchase of $120, or more.
9. Cuyana
Scoop Tee, $40, cuyana.com
Sustainable fashion and accessory brand Cuyana is launching a partnership with the nonprofit organization H.E.A.R.T. (Helping Ease Abuse Related Trauma). If you have gently-used clothes you're looking to donate, bring them in to a Cuyana storefront location in in Los Angeles, San Francisco and New York or select "lean shipping" when you checkout online for awesome discounts. You'll be saving money and helping reduce clothing waste!
10. L'Occitane
Hand Cream Bouquet, $54, loccitane.com
L'Occitane is offering up some killer deals on Black Friday and Cyber Monday, most involving getting free items with a minimum purchase. But the best part? For every gift set purchased from now through Christmas, L'Occitane will make a $10 to Dress For Success, a nonprofit that provides professional attire and career development tools for disadvantaged women.
11. Kiehl's
Hydration Essentials - Limited Edition Costello & TagliaPietra, $29, kiehls.com and in Kiehls stores nationwide
This holiday season, Kiehl's partnered with New York fashion designers Jeffrey Costello and Robert Tagliapietra, of Costello Tagliapietra to create the 7th Annual Limited Edition Creme de Corps Holiday. One hundred percent of the profits from this collection will go to Feeding America, a charity that helps feed homeless and disadvantaged families. While a rep for the brand tells me Kiehl's "never does anything promotional around our charitable products, to ensure that all funds go directly to charity," they are still running some sweet deals in stores on Black Friday, including three deluxe samples with your purchase while supplies last.
Could there be anything better than scoring a sweet deal while giving back? I don't think so.
Images: Courtesy Brands