7 Easy DIY Makeup Remover Recipes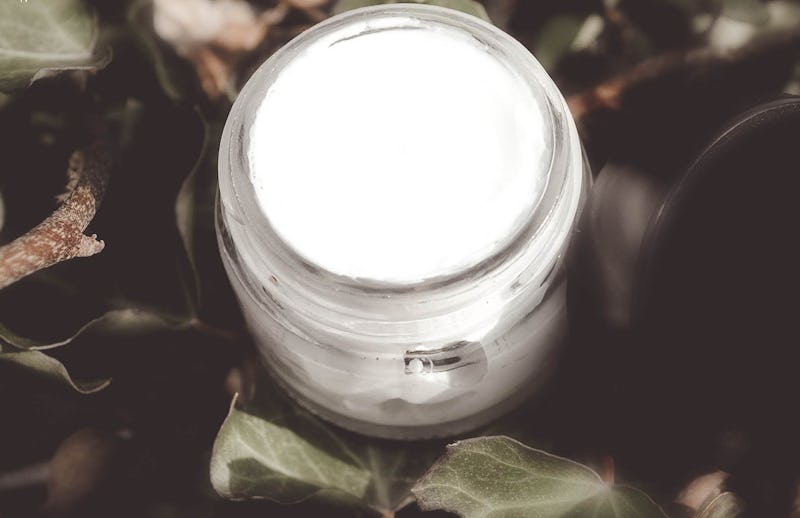 Ask any beauty lover — they'll all tell you that the highest priced beauty products are skincare items. From moisturizers to serums and cleansers, skincare products are not just a splurge, they're a full-blown investment. But they don't have to be. You can make your own DIY makeup remover with cheap ingredients and still have glowing skin.
When I don't take off my makeup before bed (a cardinal sin, I know), it's usually because I don't want to exert the time or energy to work through multiple wipes or multiple steps of cleansers and face washes to get my face off. A poorly-made makeup remover wipe or solution can result in us trying harder to get the desired result — so we pull, pinch and scrub ferociously. Not good news for fine lines and wrinkles. The best kind of makeup remover gently cleans away your makeup without stripping your skin of essential oils and moisture, but it doesn't have to be store-bought.
Instead of spending a ton of money and working incredibly hard to take off your makeup at the end of the day, consider making a DIY makeup remover at home using safe and natural ingredients. And just because you're making it at home doesn't mean you have to skimp on good-for-you ingredients either. In fact, these DIY recipes can remove makeup and moisturize skin as good, if not better than the stuff you're buying at the mall!
Here's seven ways to make a DIY makeup remover at home.
1. Simple Olive Oil
Olive oil is a great natural way to remove the toughest of makeup, like eyeliner or liquid lipstick. It's gentle and soothing but way effective.
2. Coconut Oil-Based Remover
Microwave solid form coconut oil to create a serum-like texture to use in this mix. Add some tea tree oil for additional bacteria fighting.
3. DIY Makeup Remover Pads
If you love cotton pads, you're in luck! You can totally make your own with two ingredients and a recycled jar.
4. DIY Eye Makeup Remover
Olive oil will remove waterproof mascara or false lashes while conditioning and growing your natural lashes. Win.
5. All Natural Makeup Remover
Essential oils, like witch hazel, are great for combating acne.
6. DIY Cold Cream Cleanser
Honey or beeswax is great for acne because it contains anti-bacterial microbials, so this cold cream works double duty to clean and soothe.
7. Cheap Ingredient DIY Tutorial
Johnson's Baby Shampoo is a go-to ingredient for a DIY makeup remover because it's gentle and won't sting. You could skip adding water for a more potent, non-drying mix.
Image: Rozelyn Roux/YouTube