Unexpected & Totally Worth It Beauty Tips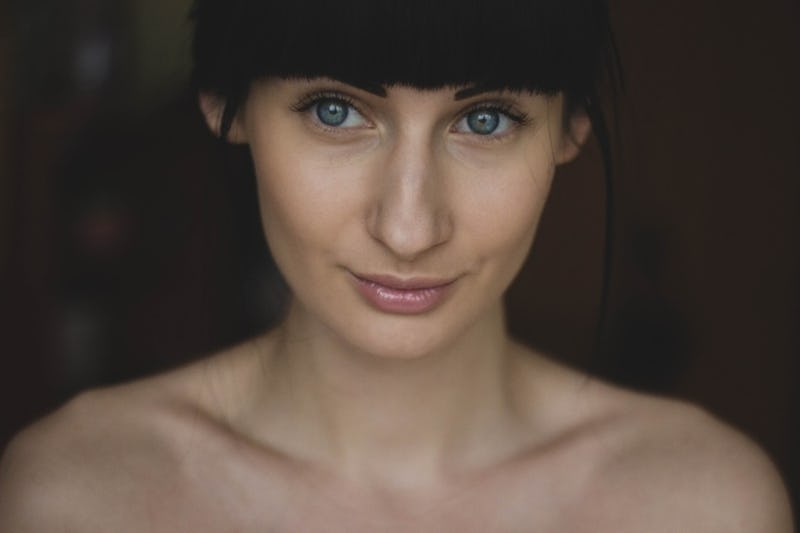 A ton of women tend to play it safe when it comes to beauty. They stick to the colors that are "meant" for their complexion, or to old rules like, "if you wear a bold eye, you can't wear a bold lip." But my philosophy is there are a ton of beauty risks everyone should take at least once — or more, of course. There's just something so incredibly fun and satisfying about taking a style risk and owning it.
In a video post on XoVain by Senior Beauty Editor Alle Connell about pulling off literally any beauty look, Connell makes the point that there is truly no look any one person can't "pull off." She stressed that while application and technique are definitely important, 80 percent of wearing a bold look is confidence. "Truly believing that you are amazing and fantastic is the most important part of pulling off any look. It can feel like everyone's staring at you [...] and that's where confidence come in," Connell said. She also stressed that self-assurance shows and "radiates off you in waves." So if you're taking a bold beauty risk and owning it, odds are it will be a hit.
I've personally had some of my most fun and adventurous times to date on nights when I've tried something new in terms of my makeup or style, and can honestly say they were times I've gotten the most positive feedback from others, either from people telling me how cool they thought my makeup was or others asking me how I did it.
And now for the fun part — what unexpected beauty risks should you start with? I've compiled a list of seven weird risks that if applied correctly, will definitely pay off. Just remember — you'll look awesome, and you should own it.
1. Golden Eyes
A bold, golden eye shadow seriously looks amazing for a night out — especially around the holidays. This tutorial from the YouTube channel TheMakeupChair has a step-by-step process for achieving this glowing look. And if you want to go even more extreme with your glitter and gold, check out the YouTube channel Amy's Makeup Box for an even bolder rendition.
2. Glitter Lips
Glitter doesn't only have to be reserved for eyes — it looks absolutely amazing if done correctly on the lips. Just start with a bold base color and apply some finely cut glitter with your finger. Seriously — it looks awesome and you're sure to turn heads in a good way.
3. Brightly Colored Smokey Eye
When most of us think smokey eyes, we think of the traditional black and grey hues. However, technically there's nothing stopping us from using the same technique in pastels and bright colors, and the results are actually awesome! Try this with a more subtle lip and outfit to make your eyes absolutely pop.
4. Go Short
So many women I know are afraid of short hair, which is strange, since every person I've known who's committed to getting a bold cut has loved the result (myself included). If you're looking to make a change, consider starting with your hair; after all, it will always grow back, and you'll probably be super happy that you tried it.
5. Bold Brows
A lot of women I know are also always afraid of "bushy eyebrows," but if Cara Delevingne has taught us anything, it's that a bold eyebrow is beautiful and can totally change the overall look of your face. Use an eyebrow brush to experiment with different shapes and levels of thickness.
6. Clip-In Hair Color
If you're not ready for the time or money commitment of mermaid or ombre hair, but love the pastel and bright color trend happening right now, then brightly-colored clip-in extensions may be perfect for you. And the best part is you can make them as bold or as subtle as you want depending on how many extensions you use.
7. Newspaper Print Nails
This tutorial from YouTuber Anne Marie is both insanely easy and insanely creative. It might take a little time and precision-work, but the unique results are more than worth it. Seriously, I want these nails now.
Never ever feel too afraid to try a trend that you're in love with because you think you could never "pull it off." Odds are you'll look pretty fantastic, and there's nothing quite like taking on the night with a bold new look. So go forth and get risky!
Images: wencor teo/Flickr; Giphy (1)