iPad Pro Travels To Outer Space With The Shakes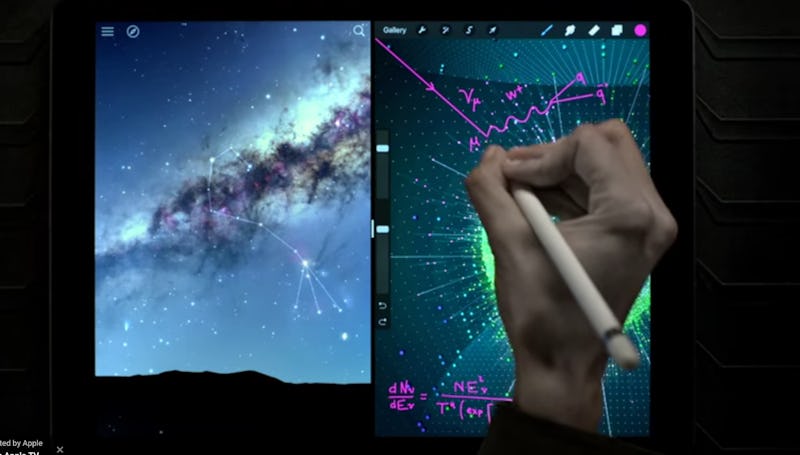 In a new television spot for the iPad Pro, the newest iteration of the Apple tablet takes the viewer on a hypnotic stargazing trip. And this trip through the celestial bodies just so happens to be accompanied by the sweet, sweet sounds of Brittany Howard's voice. So what is that dreamlike ditty featured in the dreamlike commercial, you ask? The song in the Apple iPad Pro ad is "Sound & Color" by Alabama Shakes. If you are not already familiar with the Grammy-nominated rock band's music, might I suggest that you pack your steamer trunk before you check out their discography. Because once you get on the Alabama Shakes train, you will not want to disembark anytime soon.
The jam you hear in the Apple iPad pro advertisement is track number one on 2015 album Sound & Color, the band's dynamic, strange, and flat-out awesome second full-length release. If you watch USA original series Mr. Robot, you may remember hearing the Alabama Shakes tune in the show's Season 1 finale. (And if you do not watch USA original series Mr. Robot, I have one question for you: Um, why not?)
You can check out the James Frost-directed music video for "Sound & Color" here:
"Sound & Color": The Final Frontier.
Image: Apple/YouTube