7 Ulta Black Friday Deals To Wake Up Early For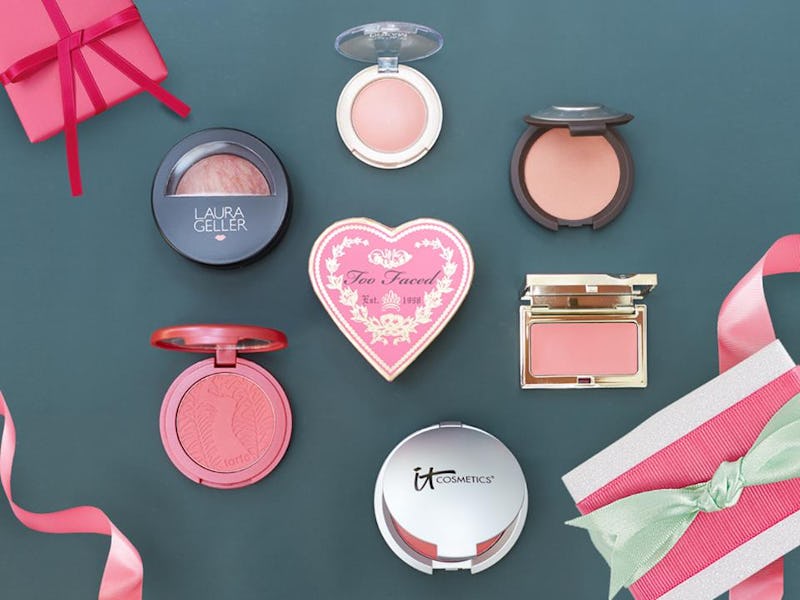 Even if you've already sworn off dealing with Black Friday madness, you may want to reconsider this year — Ulta's Black Friday beauty deals are definitely worth it. There are killer markdowns on your fave products from brands like Urban Decay, CHI, Benefit, and Tarte, to name a few. Be still, my beauty-obsessed heart.
I get it, though. Black Friday can kinda be the worst. I, myself, have given up on it in recent years. But I might just have to start mentally preparing for the biggest shopping day of the year again, because I have a hard time passing up an amazing beauty deal. Ulta is already my own personal happy place, so adding awesome deals to the package makes it very tempting.
There's a ton on offer this year, from lip products to skin saviors to styling tools. And a few of them are even up for grabs online, so if you're planning on spending the day relaxing in your post-Thanksgiving stretchy pants rather than fighting through hordes of crazy shoppers, all hope is not lost. You can sign up to get a sneak peak of Ulta's online Black Friday deals soon, or check out the website when the steals kick off at 5 p.m. CT on Thanksgiving Day.
Ulta stores will open their doors on Thursday at 6 p.m., Friday from midnight to 10 p.m., and Saturday from 9 a.m. to 9 p.m., so you've got plenty of chances to snag items from your beauty wish list — but the sales only last as long as the products do, of course, so get thee to an Ulta ASAP after you've tucked into your turkey.
Here are seven Black Friday deals from Ulta that are totally worth the Black Friday hype.
Urban Decay Primer Potion
Urban Decay Brightening & Tightening Complexion Primer Potion, $31, ulta.com
If you love Urban Decay's cult favorite eye shadow primer, you'll fall in love with their skin primer, too. The Brightening & Tightening and Pore Perfecting formulas will each be $15, more than 50 percent off.
Sebastian Shaper Zero Gravity Hairspray
Sebastian Shaper Zero Gravity Hairspray, $18.95, ulta.com
This hairspray's got almost five stars on Ulta's website from user reviews, and for good reason — it's super lightweight and dries quickly, plus you can brush it through your holiday party-ready blowout. It'll go for $7.99.
IT Cosmetics CC+ Lip Serum
IT Cosmetics CC+ Lip Serum, $24, ulta.com
If you haven't tried an IT Cosmetics product, now's the time — it's a totally underrated brand, and their CC+ lip glosses are no exception. Snag one for $10.
Bed Head CurliPop Curling Wand
Bed Head CurliPop Curling Wand, $29.99, ulta.com
A curling wand will be your new BFF this holiday season. Use a wand to create sweet, loose curls — Bed Head's CurliPop wands will be $14.99 each.
Benefit Cosmetics Eyeshadow
Benefit Cosmetics Creaseless Cream Shadow in Bikini-tini, $20, ulta.com
'Tis the season for gilded gold eyeshadow looks, so it's time to stock up on sparkle. Benefit's powder shadows and cream shadows are 50 percent off next weekend.
Ultra CHI Red Pro Dryer
Ultra CHI Red Pro Dryer, $149.95, ulta.com
A high-quality hair dryer just might be the beauty tool you never knew you needed. Seriously, it makes a huge difference. CHI's is available for $74.96 in store with a coupon, or on their website with the coupon code 308308 (yep, this one's online!)
Benefit Cosmetics Hydra-Smooth Lip Color
Benefit Cosmetics Hydra-Smooth Lip Color, $19, ulta.com
If there's one way to treat yourself this Black Friday, it's buying a new lipstick. Even if you don't absolutely need it, it's OK to indulge in a want, right? Benefit's are 50 percent off — score.
Images: Ulta Beauty/Facebook; Courtesy of brands