6 Books To Get You Reading Again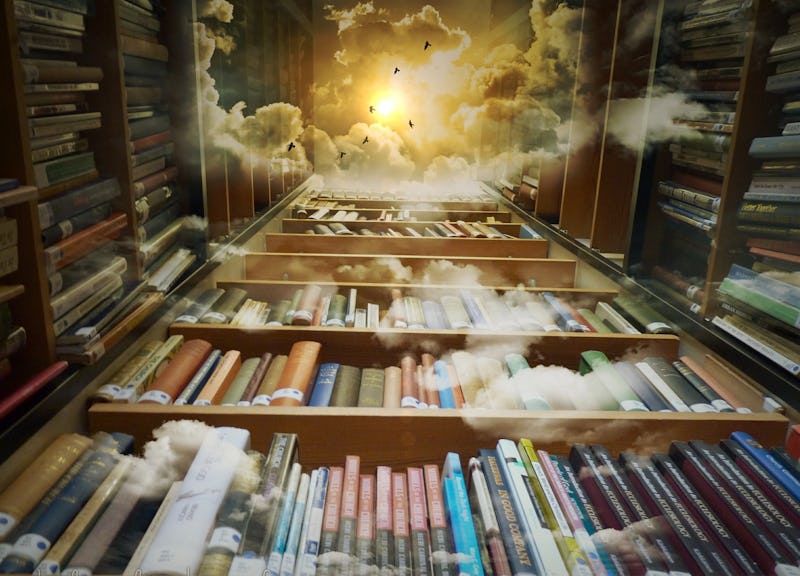 "I really need to start reading again." A different person says this to me at least once a week. I get it: life happens, you're busy, things pile up. But also, every time someone says this to me, I have the urge to stop whatever's going on, drag them to the nearest library, and find them them a book that will knock their socks off.
I think there's this perception that to be a reader you have to fit a certain profile. You have to read serious contemporary literary fiction with big words and lots of pages. You have to be dedicated and spend hours a day with your head bent over a novel. You have to drop your entire paycheck at the local bookstore. This is all super, extremely false.
If there's anything I want to do with my career, it's to destroy the myth of The Ideal Reader. There's a book out there for everyone, whether it's steampunk giraffe romance that gets you turning the pages or the latest Mary Higgins Clark novel. Whether you read in huge chunks or you sneak a few pages at a time in on your lunch break. Whether you buy your books from your local indie bookstore, or you check them out for free from the library. It all counts.
Here are some books that will draw you in, light a fire under you, and perhaps even collide with some of your other passions. You want to start reading again? Just do it!
This is a book that will grab you and not let you go. The story of Henry and Claire, a pair of uniquely star-crossed lovers. Almost his entire life, Henry has uncontrollably and unpredictably travelled through time. As a result, his relationship with Claire has spanned a strange timeline ever since she was 6. It's an intense ride through and through as the two try to piece a life together.
2. Persepolis by Marjane Satrapi
Graphic novels are a great way to take in stories, especially if you feel like you don't have the brain for a lot of words on the page. This profound graphic novel memoir tells the story of a young girl growing up in Tehran during the Islamic revolution. You'll be pulled into Satrapi's tale in a snap.
David Sedaris' essays will make you laugh out loud. With sharp humor and potent personality, Sedaris will make you feel like the two of you are sitting together at a bar, slightly tipsy, trading stories. This book contains everything from his first colonoscopy to his absurd experiences living in France during the election of President Obama.
Do you game more than you read? Whether you're into videogames or tabletop, this book is for you. Svetlana is a quirky nerd who loves tabletop RPGs. Lesh is a metalhead who has found himself obsessed with an online World of Warcraft-style MMO. When the two literally collide and begin to grow a friendship, Lesh finds himself secretly pretending to be Svetlana within his videogame universe, bringing up questions of gender and identity. The cool thing is that some chapters are told through the points of view of Lesh and Svetlana's characters in their respective RPGs.
If you feel like a novel is too much of a commitment, then short stories have got your back. Aimee Bender is one of the best short story writers out there, with an unflinching imagination and a dark sense of humor. She has a knack for pushing past the boundaries of where you think a story is allowed to go. This book will feel like an acid trip, in all the best ways.
6. Peeps by Scott Westerfeld
Vampirsim is an STD, and it's Cal's job to fight it. As a carrier of the disease, the plus side is that Cal has superpowers; the drawback is that all of his girlfriends in the past year of have turned into vampires. Now, a mysterious force seems to be rising, and Cal's right in the thick of it. Set in the spinning, secret world of NYC, Peeps is an original, fast-paced, and weirdly funny book that will hook you like no other.
Images: Bonnybbx/Pixabay