10 Books To Get Your SO For The Holidays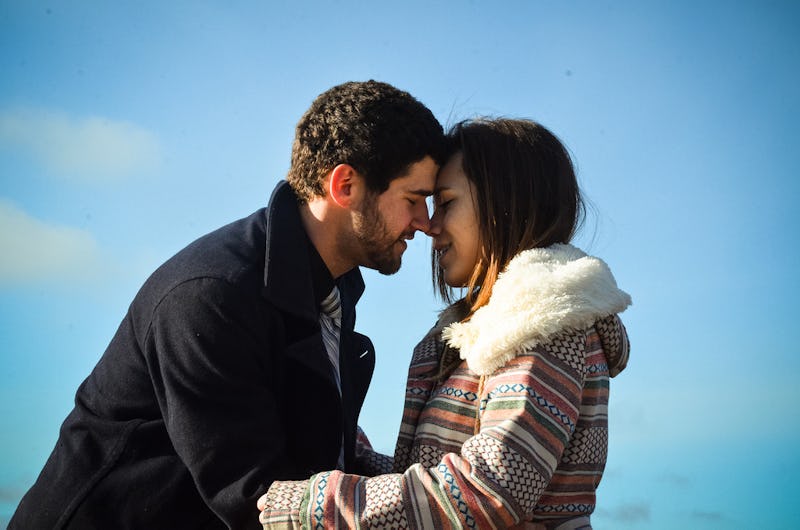 OK, let's face it: buying gifts for your significant other can be hard. No matter how long you've been together, the holiday season can feel like a Triwizard Tournament challenge. As the date of your gift-exchange looms closer, it begins to feel, in your mind, like a fire-breathing dragon, or a strange riddle, or an impossible maze that you have to, somehow, get past. How do you encapsulate all of your wonderful, complicated, fuzzy feelings for a person in a single present?
But, hey, relax. Just like Harry Potter gets a ton of help from his pals, I've got your back on this one. Books are better than jewelry, better than flowers, and, dare I say it, even better than chocolate: they'll bring the two of you even closer. You'll be able to share the story, discussing it or even reading together by the fire. And the gift of a good book lasts forever — it's as if you're really giving them a tiny sliver of a life. And every time they reread the book, or mention it in a conversation, or even daydream about it, they'll think of you. Not to mention, books are hella-easy to wrap.
I haven't met your significant other yet, but I know they'll love receiving one of these great reads.
Sometimes it's nice just to give the person you love something beautiful, and that's exactly what this book is. From its exquisite design (Bickford-Smith designs those magical, drool-worthy Penguin Hardcover Classics) to its stunning illustrations to its sweet story, The Fox and the Star is a treasure. The story of a lonely Fox who is guided through the forest by a Star. But when his Star goes out, Fox embarks on a journey on a journey to find his missing friend, landing himself in a new, wondrous world.
An illustrated love story about the author's life with her real boyfriend, Soppy is all about the small, true things that create love in a relationship. Not the big, romantic gestures, but the tinier moments that become meaningful when you're with someone you love, from snuggling under a quilt together, to grocery shopping, to compromising over pizza orders. This graphic novel celebrates the bond you have with your SO and will warm their heart through and through.
This is a good choice to read together. It will take you to whole new worlds and give you a lot to talk about. Set in Post-Arthurian Britain, with the twist that a mist has fallen over the country, causing everyone to lose their memory. Though they can barely remember him, an elderly couple sets off on a journey to find their son. An adventure tale at its heart that asks deep questions about memory and love.
Joy is key during the holiday season. You want to get your SO something he or she will devour, and in my opinion you can't go wrong with a solid book of short stories. And this one from Kelly Link is phenomenal. These stories are as imaginative as you can get, bubbling with surprises on every page. Filled with everything from Ouija boards to iguanas, Link utilizes the strangest elements to produce fascinating, gripping stories.
The inspiration for the recent Matt Damon movie, this book is a hit, and your gal or guy is sure to get hooked. Astronaut Mark Watney is one of the first people to walk on Mars, but now he's stranded and facing the probability of death. As Watney embarks on a quest to stay alive, his only hope is his genius engineering skills. Readers love this book for both its humor and its true-to-life application of science.
While this one leans toward a girlfriend, you might also find your boyfriend stealing it to read. I received Mindy Kaling's first book, Is Everyone Hanging Out Without Me?, as a holiday present last year and it completely warmed my heart. As Kaling recounts her adventures as a TV-goddess, she is funny, personable, confident, sassy, moving, glamorous, and simply amazing. From the account of her triste with one of President Obama's aides to the details of her day-to-day routine, to an essay on her friendship/relationship with B.J. Novak, Kaling will brighten any girl's day.
7. Gumption by Nick Offerman
For your boyfriend, especially if he fancies himself the flannel-wearing, meat-eating Ron Swanson type. Offerman's book is a testament to all the people he's admired over the years, from Willie Nelson to Benjamin Franklin. This pantheon of "great Americans" is both humorous and inspiring.
Punk rock icon and Portlandia star Carrie Brownstein has been an inspiration to young women throughout her career. Now, in this personal, riveting memoir, Brownstein pulls back the curtain and tells you the narrative of her musical life, including her continual fight against sexism in the music industry.
9. 1Q84 by Haruki Murakami
The unique 1Q84 is a riveting love story even for people who say they are "anti-love story." It's part-mystery, part-dystopia, part-fantasy, and 100 percent compelling. Plus, after you read it all, you're going to want to sit by the fire with your SO and discuss everything.
A love story that weaves its way through time and place, across generations and through space to the future, is just the kind of love story your SO needs, so you two can burrow in together over the long winter and read together.
Image: emraps/flickr