This Movie Took 12 Years, But It's Finally Here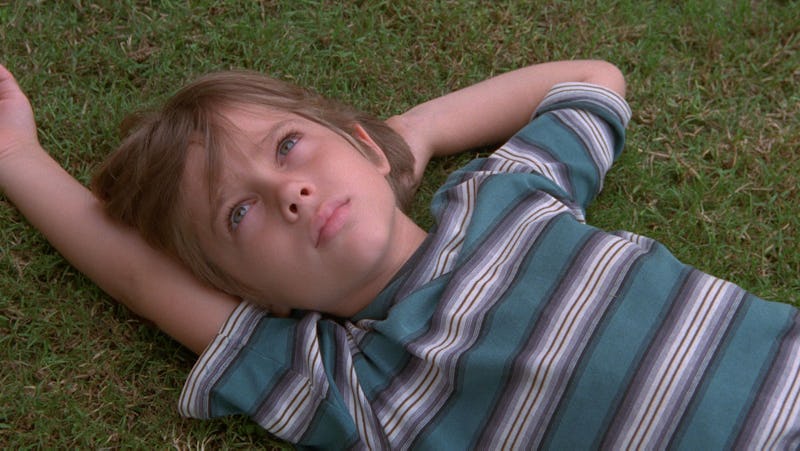 Big news for Richard Linklater's Boyhood, which has been in the works a whopping 12 whole years: In an announcement on their website today, the Sundance Institute announced that Boyhood will premiere at the Sundance Film Festival for the first time, with the first showing set for Jan. 19 in Park City, UT.
If you're not familiar with Linklater's project, take this opportunity to be — it's really a fascinating endeavor. Linklater began filming this project in 2002, then titled The Untitled 12-Year Project, in his home city of Austin, with stars Ethan Hawke, Patricia Arquette portraying the parents to a young boy who is played by newcomer Ellar Salmon. Every year after that, the cast would reunite for a few weeks to film more scenes, as the movie documented their growth as a family and told the story of Salmon's character as he progressed from first grade to 12th grade before ultimately going off to college.
None of the actors were replaced as filming progressed — in fact, when Salmon began filming the project, he was seven years old. He is now 18.
If that's not enough to convince you that this film will very, very likely be a big name on the awards circuit come 2015, perhaps this will: Star Ethan Hawke recently told The Huffington Post that this film is "the damned most original thing I've ever been a part of," and Linklater has previously said that Patricia Arquette "should get a f***ing Oscar" for this film.
Image: IFC