Bindi Irwin Honored Her Late Father On 'DWTS'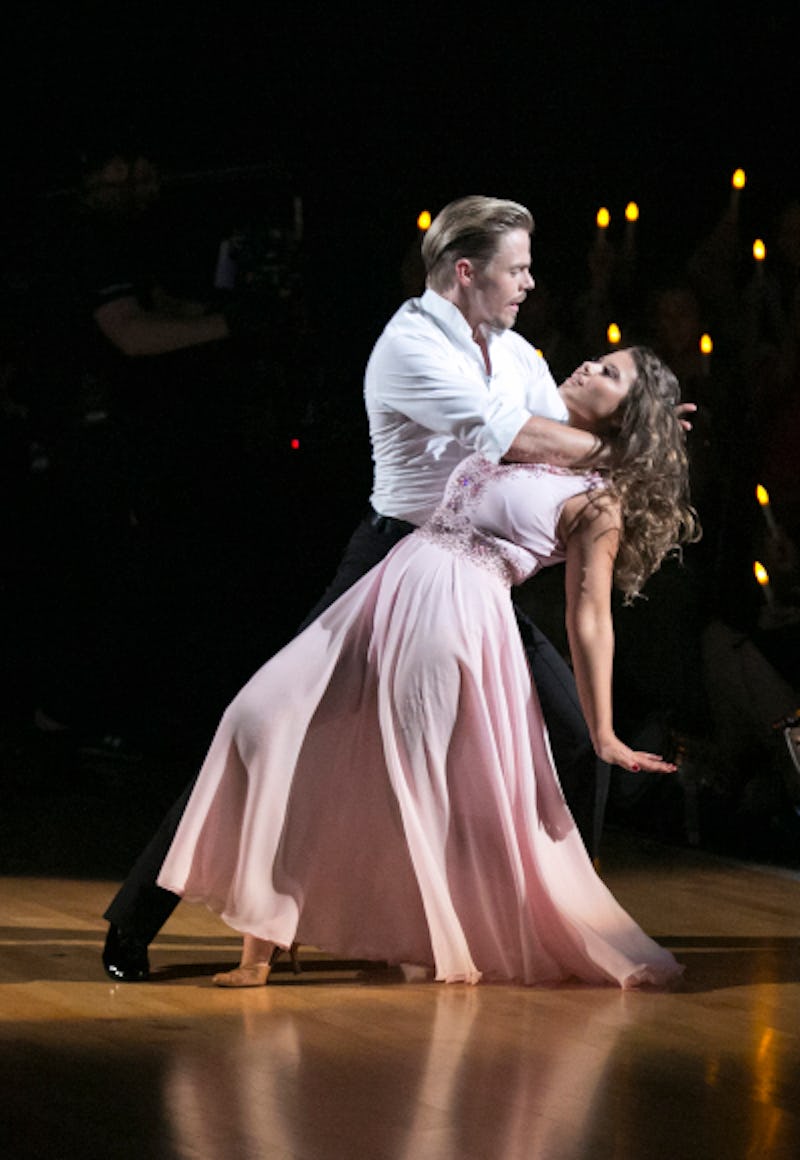 Bindi Irwin is absolutely the darling of Season 21 of Dancing With The Stars, and everyone knows it. She is sweet but prides herself on being steely and tough, but there's one subject on which she is understandably soft—her late father, Steve Irwin. For Bindi's freestyle dance with Derek Hough, Derek decided to go the opposite ways of the other contestants and strip the dance way down. Tapping into the emotion of the loss of her dad, Bindi said that it was something that she never really dealt with. Whatever feelings she had, Bindi absolutely found some out there on the dance floor.
It's really a testament to Bindi's character just how much she's pushed through this season. She's been injured, she's been tired, she's been bruised, and she's just kept on going, and all with a smile on her face. Derek and Bindi's freestyle was beautiful, poignant, and understated, and you could feel the emotion radiating off both Derek and Bindi when it was all over. Bindi, in fact, burst into tears at the end of it, probably feeling the loss of her father. The judges were crying, the studio audience was crying, and so was everyone else at home—Kleenex stock had to have shot up during the airing.
Will Bindi's emotional performance (and subsequent perfect score) be enough to catapult her into the finals? Bindi is touted as being the best person, character wise, in the competition, but is she the best dancer? She's damn good, and that's for sure, but I feel like her likeability adds points to her dancing prowess that shouldn't otherwise be there. Bindi will assuredly make it through to Part Two of the Dancing With The Stars Season 21, but she'll really have to bring it to win the whole damn thing.
Images: Adam Taylor/ABC