7 YouTube Vlogger Skincare Routines To Follow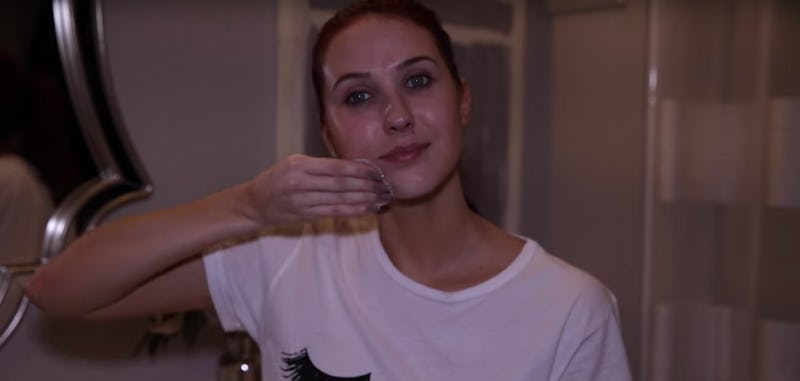 When in doubt, YouTube it. At least, that's my approach on everything from how to jumpstart a car to what skincare products and techniques I should be using. Luckily, the latter is all over Youtube. Here are the best YouTube vlogger skincare routines and what you can learn from them.
Skin care isn't just a routine for these people, it's a ritual. While they make their money from their face, quality skincare is important for everyone. Taking good care of your skin, inside and out, will prevent premature aging (like fine lines and wrinkles) and protect you against dangers like extreme dry skin and skin cancer.
Good skin isn't about an every-once-and-a-while face mask or exfoliating scrub. It should be a consistent habit, with products you know work for your skin and a daily routine that you can maintain no matter where you are or what is going on. At the very least, a consistent moisturizing and sunscreen routine will protect your skin from harsh exposure and keep it looking and feeling soft.
Below are some of the best routines established by the most popular YouTube beauty and makeup vloggers. These product reviews and technique tips will have your skin looking great in no time.
1. Nicole Guerriero's Skincare Routine
Nicole is an oily kind of gal, so her skincare routine is great if you're combination to oily. While some of the products are pricey, you're bound to takeaway some tips from her.
2. Jaclyn Hill's Skincare Routine
Jaclyn has great tips on how to locate the right prescription products from a good esthetician and even provides a discount for professional services she uses. She's dry, so this tutorial walks you through using prescription-grade skincare without wrecking your skin. Win.
3. Michelle Phan's Skincare Routine
I love Michelle's gentle and natural approach to skincare. She's a huge fan of olive oil for anything and everything, and taught me that "oil eliminates oil." Acne prone people, this will change your life.
4. The Beauty Breakdown's Korean Skincare 101
If you're in love with Korean products and beauty, this is a great walk-through of what to use and how. Remember: You don't need to switch up your products constantly. If you're seeing a downhill slide in your skin, consider your diet and water intake.
5. Manny MUA's Nighttime Skincare Routine
Nighttime routines are the hardest to start because we mostly want to crash without taking off our makeup and really treating our skin. Manny is very oily, but this is his fall and winter routine to hydrate.
6. KathleenLights' Skincare Routine
Kathleen is naturally very dry, so this is a perfect wintertime routine because we all need some extra moisture and protection this time of year.
7. Kandee Johnson's Secret to Young Skin
Kandee has been a longtime favorite in the beauty vlogging world, and her routine is tried and true. Find a couple great products and stick with what works for you! If you have mature skin or fine lines and wrinkles, go for moisturizing products.
Want more beauty tips? Check out the video below, and be sure to subscribe to Bustle's YouTube page for more hacks and tricks!
Image: Jaclyn Hill/YouTube