Avril Lavigne and Chad Kroeger, and 7 Other Celebrity Couples That Make Us Uncomfortable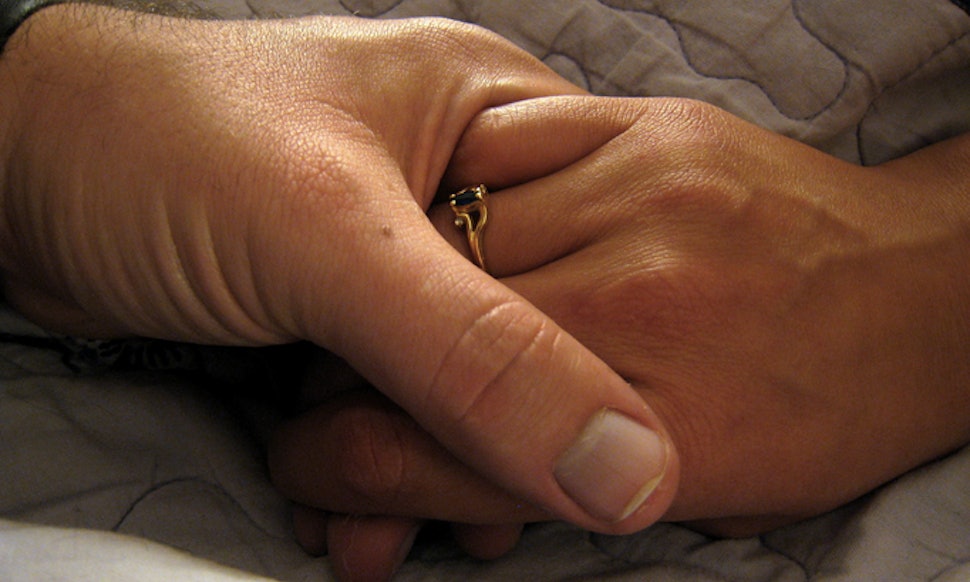 Love can come in all sorts of packages, and not that we're judging but... we're totally judging. Sometimes celebrity couples are too weird to be taken seriously. Here are a few of Hollywood's most awkward couples. Image: Christopher via Flickr
Celebrity Pairings That Need To Be Rethought
Love can come in all sorts of packages, and not that we're judging but... we're totally judging. Sometimes celebrity couples are too weird to be taken seriously. Here are a few of Hollywood's most awkward couples. Image: Christopher via Flickr
Chad Kroeger and Avril Lavigne
If the lyrics "This is how you remind me / of what I really am" weren't a part of the most early 2000s popgrunge couple's vows, my whole world will crumble. It seems, post-break-up from her last Sk8er Boi hubby Deryck Whibley, Lavigne saw the Nickelback frontman and thought, "Hey, hey, you, you, I wanna be your girlfriend!" And then some, because now they're married, and all I can think about is whether Lavigne wore black high tops and a tutu to her own wedding. A girl can only hope.
Liza Minnelli and David Gest
Let's take a walk down memory lane: Remember the moment in 2003 when Gest accused Minnelli of beating him in a drunken rage during their marriage? Domestic abuse is never a joke, but all i can picture here is Minnelli sashaying down the hall in her caftan wrap things and aggressively doing jazz hands in Gest's face while he cried.
Lisa Marie Presley and Michael Jackson
The King of Pop and the King of Rock's daughter? They were a plastic surgery explosion waiting to happen. They just didn't know it yet. However, there is hope in that they were probably perfectly dysfunctional together before they parted ways after two years of marriage in 1996. Daddy problems much?
Johnny Depp and Jennifer Grey
Yep, Depp dated the girl from Dirty Dancing once upon a time. But you know what, J-Grey? NO ONE PUTS JOHNNY IN THE CORNER.
Brad Pitt and Gwyneth Paltrow
How could Hollywood's resident hippie-bro-hottie have ever been with *le gasp* Paltrow? He saves babies and campaigns for marijuana reform and equal rights; she may or may not withhold carbs from her children. Plus, she married Chris Martin, and he's with the hottest woman in Hollywood. Let's have a moment of silence for Bradneth.
Angelina Jolie and Billy Bob Thornton
This couple was so notoriously weird that they're practically a Hollywood relationship trope, right? The vials of blood, the oversharing about strange sexual practices, the general awkwardness of imagining Billy Bob's O-face — all of these contributed to the weird sigh of relief we had when Angie got with Brad.
Christina Hendricks and Geoffrey Arend
Let's preface this by saying... we're sure he has a lovely personality. But Hendricks, ginger sex-goddess, and the side kick from 500 Days of Summer? I mean, I like his hair but I just generally don't understand what happened here. But it goes to show that true love conquers all, and nerds can get the (insanely) hot girl.
Mary-Kate Olsen and Olivier Sarkozy
The brother of a French ex-President would be the guy to make Mary Kate settle down. Although he'd also be the one to actually date an Olsen seriously. Am i the only one who feels like anyone who dates the Olsens is kind of a pedo? #FullHouseForever. Not sorry.