Spring 2014 Fashion Ad Campaigns Teach Us 20 Valuable Life Lessons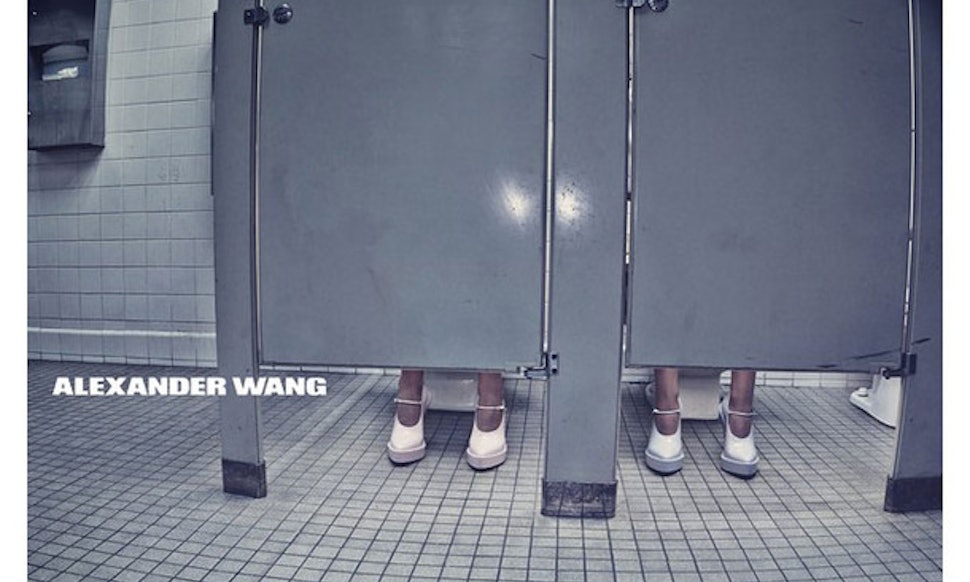 Ad campaign season is just like Christmas. Every morning, there's a new "present" waiting for us under the "tree" — beautifully photographed, expertly styled, and oozing all sorts of aspirational fashion fantasies ("dirty" hair! male models! je ne sais quoi!).
Best of all, fashion ads are more than just glossy pictures for us to play Spot the Celebrity with. They're valuable tools that mold the psyche of an entire culture, one long tan leg at a time, and I've broken down the important life lessons embedded in 20 of the season's most high-profile campaigns. Grab a mimosa and meet me in the classroom.
Donna Karan New York
Always walk into the breeze after a fight, even if it means he gets to keep the horse.
Balenciaga
It's okay to channel Mrs. Havisham (gray hair, nature overtaking your run-down mansion) as long as you do so in a short, modern hemline.
Chanel
Never let Karl Lagerfeld do your hair.
Miu Miu
Spring 2014 Hairspiration: Samara from The Ring.
Céline
Always be the first girl in front of the camera, no matter how many copycats you have to squish like flies.
Valentino
Rings on every finger are a fashion DO. Bells on every toe? Not so much.
Versace
Legitimate relationship deal breakers: 1) his comfort level while dancing like Elvis 2) his legs in tight leather pants.
Prada
If your friends don't wear the same brand as you, they're not your real friends.
Jil Sander
Be the star of your own moodboard.
Dsquared2
A naked man worshiping at your feet is nothing you can't handle… if you're wearing the right brands.
Alexander Wang
Only wear short-shorts in extremely clean bathrooms.
Missoni
Hitchhiking no longer depends on how much leg you can flash.
Kenzo
He doesn't love you if he won't carry you around on a giant fish.
Tom Ford
Refuse to crowdsurf until all of the men are shirtless.
Mulberry
When they say "bring all your friends," they never actually mean it.
Versace
Hair is the new halter top.
Giorgio Armani
Always walk really slowly through the watercolor wing at the art museum.
Gucci
Boyfriend floral trousers are the new boyfriend jeans.
Chloé
Cool girls saved their early 2000s raffia wedge sandals.
Max Mara
Everything's fine. Really. Now go back to your housework.