It's National Dress Up Your Pet Day, So Here Are 20 Photos of Animals Wearing Clothes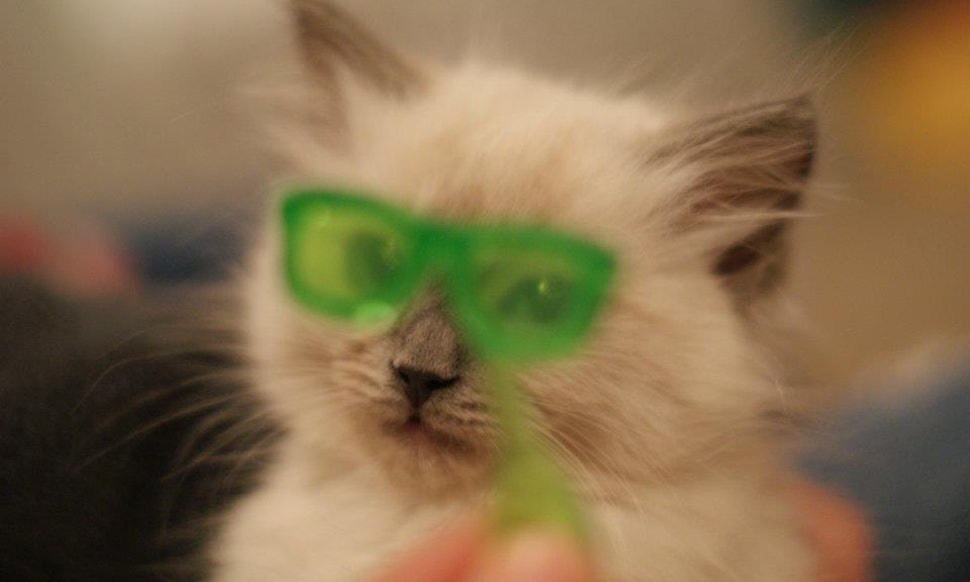 Animals may not be particularly fond of wearing clothing, but people sure are fond of seeing animals wearing clothing. Well, good news, dressed-up animal lovers: If ever there was a time to indulge in some photos of cats wearing sweaters and dogs in party hats it's January 14 — National Dress Up Your Pet Day!
According to St. Louis news station KSDK, the day was started in 2009 as "a fun way to celebrate our pets and support the pet fashion community." The pet fashion community! Do your duty. And remember, it's not too late to force your pet into cute clothing today and then share it all over social media. In the meantime, make do with these 20 pics of pets uncomfortably and adorably modeling the latest pet fashions.
Cow Dog
Business Attire Cat
Mardi Gras Pup
Happy Mardi Paw, from my friend's dog Isabel.
Bunnies on Halloween
Patriot Pup
This dog pretty much looks like everyone's dad in the 70s.
Image: Ttrim/Flickr
Air Force Pup
Morose Dog in Casual Attire
This is my ex-dog Miles (it's complicated), wearing a t-shirt. This photo might suggest he's sad about said t-shirt, but his face just kind of always looks like that.
Candy Corn Kitty
And this is my ex-cat, Suavecito, dressed up for Halloween. My mom bought this bandana for the dog, but clearly it was completely the wrong size. We made do.
Kitty in a Cape
Okay, I couldn't resist one more from my personal stash. Come on! It's a curious kitten in a cape. There aren't a whole lot of better things …
Devil Dog
.. except for maybe pugs unhappily wearing devil costumes …
Image: MHansen/Flickr
Snake in a Hat
… which can clearly only be out-cute by a snake wearing a top-hat.
[This wonderfulness comes courtesy of my zookeeper cousin @jckcrave.]
The Smallest Sweater
Bro Dogs
Giza and her pal prepare for the frat mixer. Photo courtesy of my pal Cat Lunger.
Party Animal
Vampire Cat
My cousin's cat, Caoimhe, as a vampire. Via @jckcrave.
Pom Pom Puppy
Sharknado Meets Lassie
Meet Daisy, the defeated shark-dog. Styled by Rachel Rush.
Bee Dog
Shark dog vs. bee dog — who would win in a fight?
Too-Cool Cat