How To Help Planned Parenthood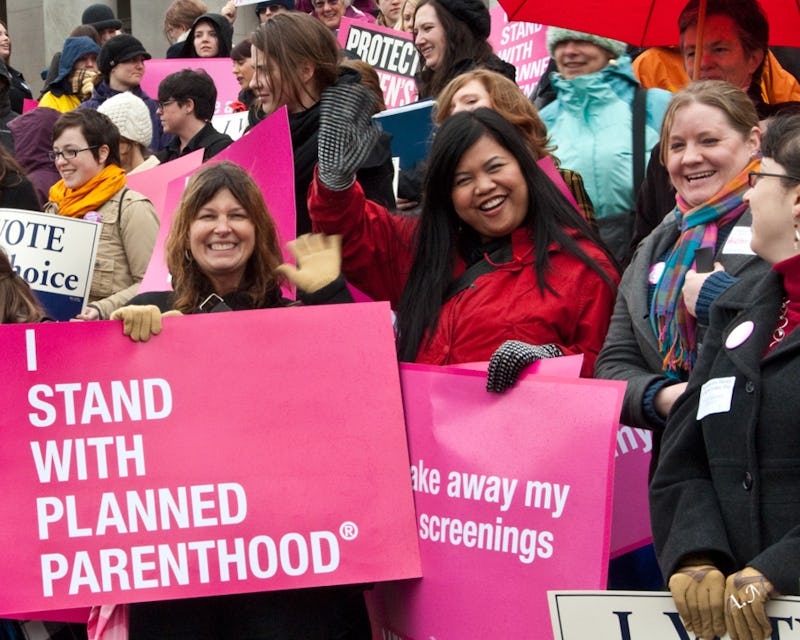 A shooting occurred late Friday morning at the Colorado Springs Planned Parenthood. Three police officers have been injured, along with innumerable civilians. It's unclear what exactly motivated the shooter to reportedly enter the lobby of the facility and begin opening fire. This sadly marks another tragic incident for the organization, which experienced arson at their Pullman, Washington location in September. Those who want to lend a hand in the organization's time of need do have options. Here's how to help Planned Parenthood. Update: Around 5 p.m. local time Friday, a gunman who opened fire at a Planned Parenthood center in Colorado Springs, Colorado, was arrested and taken into police custody alive, according to Mayor John Suthers. Late Friday evening, a law enforcement source told CNN the gunman was Robert Lewis Dear. At least 11 people were taken to hospitals for treatment, including five officers, authorities said. The Colorado Springs Police Department has confirmed that three victims, one Colorado Springs police officer and two civilians, have died.
It is possible to donate to specific Planned Parenthood locations, which means you can make a contribution to the Planned Parenthood of the Rocky Mountains via the "specific giving" page. A minimum of five dollars is required to make an online donation. Once the situation is more secure in Colorado Springs, those who are in the community can stop by the Planned Parenthood facility and donate there directly. Volunteer opportunities are also available in Colorado as well as around the country. Positions include administrative volunteering as well as health center advocacy volunteer work. Planned Parenthood's central Colorado region, which includes Colorado Springs, is also currently seeking a design and marketing intern. Planned Parenthood's Action Fund, which advocates the mission of the organization via grassroots efforts and legislative advocacy, is also currently seeking donations.
Planned Parenthood has yet to release an official statement regarding the Colorado Springs incident, though the organization is currently monitoring the situation. Their Colorado Springs location is an important part of the community and provides essential reproductive health services, including STD and HIV testing, birth control and emergency contraception, both women's and men's health care and abortion services. Google reviews of the facility are mostly positive, describing staff as incredibly friendly, professional, and helpful. Information has yet to be released regarding civilians who have been shot and injured. Three officers who were on the scene were hurt though it's unclear the extent of their injuries.
Those looking to help the community of Colorado Springs as well as Planned Parenthood can make a difference by donating to the Police Foundation of Colorado Springs either online or via snail mail. Officers as well as firefighters and additional law personnel responding to the scene have been actively working to ensure the safety of the Planned Parenthood office as well as other nearby locations. The facility is located on Centennial Boulevard, a busy street with many businesses and shops.
Image: Carl B/Flickr (1)