The 9 Best 2000s Christmas Albums Ever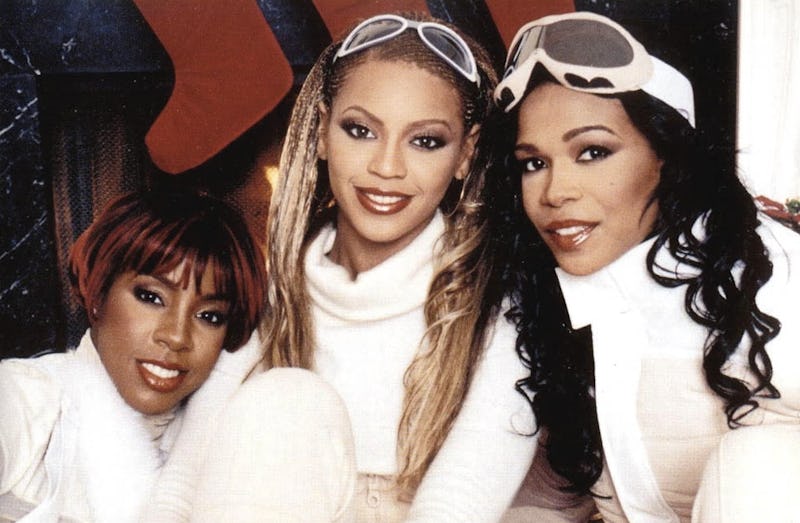 Now that Thanksgiving has passed, it's officially acceptable to hear and play Christmas music all the time. While classic Christmas music will always have a place in my heart, contemporary artists have created some modern classics, like Mariah Carey's "All I Want For Christmas Is You." And most of those new holiday tunes come from some of the best 2000s Christmas albums ever. There are plenty to choose from, as there comes a time in every rock and pop star's career in which a holiday album becomes inevitable. But why not? Christmas music of all kinds rules the radio airwaves from the end of November until December every year.
This year, several artists will be joining the club by releasing their own holiday albums for 2015: Train (with Christmas in Tahoe), Kenny Rogers (Once Again It's Christmas), Kylie Minogue (Kylie Christmas), RuPaul (Slay Belles), and many others. I love Christmas albums, because they give you the chance to hear your favorite musicians sing classic holiday songs like "Silent Night," "O Come All Ye Faithful," "Have Yourself A Merry Little Christmas," and "Frosty the Snowman," as well as new original tracks that could one day become your new favorite Xmas-centric tunes. And hey, it could happen — Carey released "All I Want For Christmas" in 1994 and since then, it has become a Christmas mainstay.
Here are some of the best 2000s Christmas albums ever:
1. 8 Days Of Christmas (Destiny's Child)
Before Beyonce became bootylicious in her own solo career, the R&B trio released this holiday album in 2001. The tracklist includes the title track, "Spread a Little Love On Christmas Day," "Winter Paradise," "Little Drummer Boy," "White Christmas," and other classics.
2. My Kind Of Christmas (Christina Aguilera)
The powerhouse voice released this holiday album in 2000 and it includes covers such as "Have Yourself a Merry Little Christmas," "O Holy Night," and "Angels We Have Heard On High."
3. Santa Claus Lane (Hilary Duff)
Fun fact: This album is actually the actress/singer's studio recording debut under Walt Disney Records in 2002. During Duff's Lizzie McGuire days, she sang covers of several classic holiday songs, including "Santa Claus is Coming to Town," "Jingle Bell Rock," and "Last Christmas."
4. ReJoyce: The Christmas Album (Jessica Simpson)
The pop star's 2004 Christmas album boasts not only several holiday song covers, but two duets: "Little Drummer Boy" with sister Ashlee Simpson, and "Baby It's Cold Outside" with ex-husband Nick Lachey. Oh, the 2000s.
5. Merry Christmas With Love (Clay Aiken)
Before he became an activist and politician, Aiken released this holiday album, which became the best-selling Christmas album of 2004 and the best-selling Christian album of 2005.
6. Joy To The World (Faith Hill)
In 2008, the country singer released this holiday album, which is filled with covers of classic songs, as well as the No. 1 hit song "A Baby Changes Everything."
7. Noel (Josh Groban)
This album is proof that even a holiday album can find mainstream popularity. In 2007, Noel became the top overall selling album of the year, featuring Groban's incredible voice singing the Christmas classics.
8. Harry For The Holidays (Harry Connick Jr.)
Oh, Connick, the man of the holiday hour. He has released four Christmas albums, including 1993's smash hit album When My Heart Finds Christmas. Harry for the Holidays is Connick's 2003 follow-up to that album and it became the best-selling holiday album of the year.
9. Merry Christmas II You (Mariah Carey)
Carey's Merry Christmas holiday album was a huge success in 1994, so she released a sequel album in 2010, because there's always more Christmas to sing about.
The 2000s were a magical time, especially when it came to Xmas-themed albums.
Image: Columbia Records