Kylie Jenner's Lip Kits Aren't That Pricey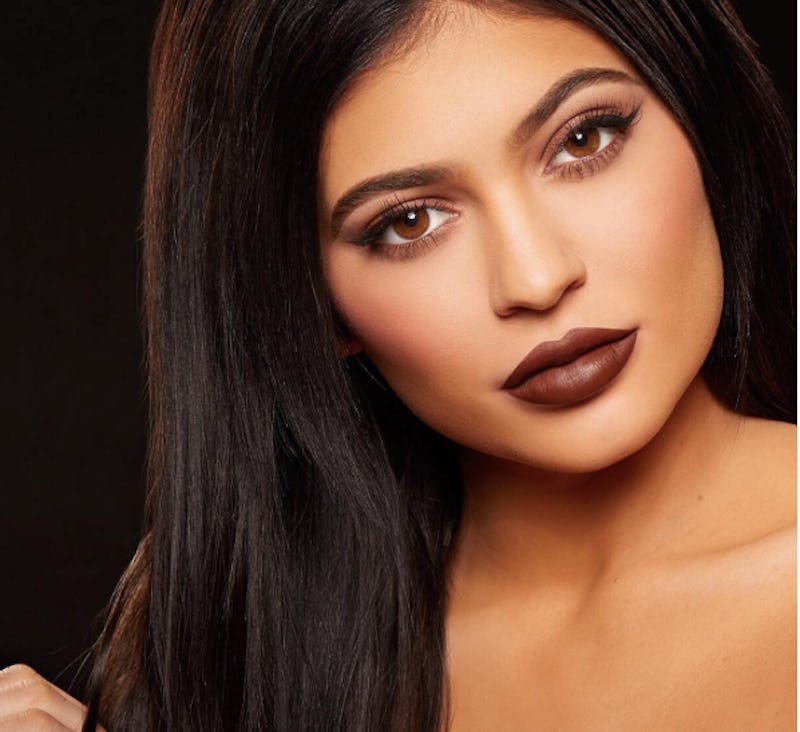 Stop everything! The Kylie Jenner lip kits are here, and they are not as expensive as you might expect from a member of the Kardashian squad. Just in time for Cyber Monday, the reality star has finally released her much awaited lip kits, and the Internet is going crazy. The brand's Instagram page already has over 358,000 followers, and it's only been live for one day. Needless to say, a lot of people are excited about these lip colors.
For weeks, Jenner has been teasing Internet with pictures of the lip colors, and now they are finally available to the public. For $29 a piece, each kit features a matte liquid lipstick as well as a matching lip liner. Finally, Jenner fans will be able to each the star's signature pouty look. With shades ranging from neutral pinks to deep browns, these shades look to be flattering for almost all skin tones. While there are no vibrant shades yet, it will be interesting to see what the star launches down the line. Personally, I'm keeping my fingers crossed for a Kylie Jenner contour kit. With that said, it's time to get your cell phones ready, as these lip colors are definitely selfie-worthy. Here are a few first looks at the available shades.
1. Candy K
This is the perfect "your lips but better" shade. It's a subtle pink that looks absolutely stunning on.
2. True Brown K
Bring back the 90s with this deep brown shade. It's perfect for girls who want to add a bit of grunge to their daily makeup routine.
3. Dolce K
Going nude has never looked so good!
With prices like these, it might just be worth it to grab all three!