Which Oscar Winners Have Earned Razzies?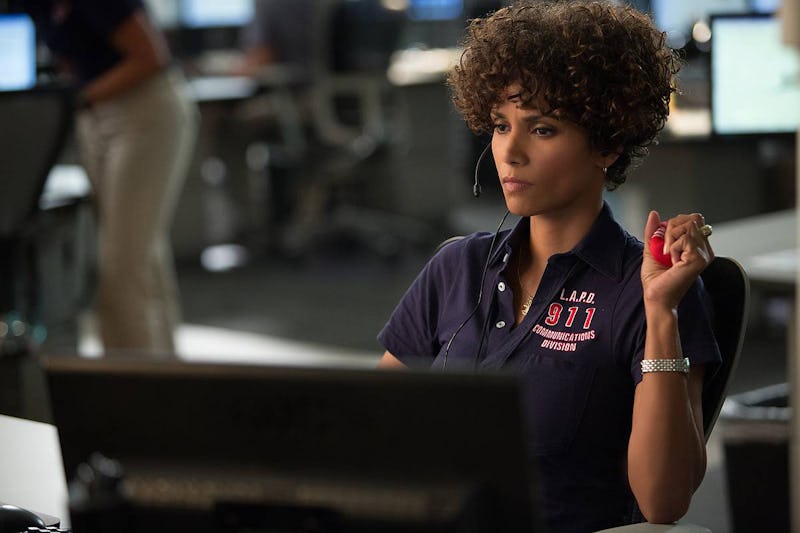 They may not be as prestigious as the Oscars or as influential as the Golden Globes, but when it comes to celebrities, the Razzies can keep up with the best of them. The award show honoring the worst in movies has always aimed high, nominating some of Hollywood's biggest stars for categories like "Worst Actress" or "Worst Screen Combo." 2014's Razzie nominee list is no exception, with Halle Berry, Johnny Depp and more A-list celebrities getting "honored" for their work in 2013. Sure, stars like Lindsay Lohan, Ashton Kutcher, and, of course, Razzie darling Adam Sandler also make the list, but Berry, Depp and four other nominees stand out for one big reason: they've all been nominated for — and in Berry's case, won — an Oscar.
Well, that's gotta hurt. While it's not as if people take Razzies seriously — this is an awards show whose 2014 nominees include 15-year-old Jaden Smith, after all — going from Best to Worst Actor has to be an ego-crushing experience. This year's Oscar-nominated Razzie contenders consist of Berry, Depp, Naomi Watts, Salma Hayek, Will Smith and Sylvester Stallone, all of whom (well, maybe not Stallone) probably didn't expect to see themselves on a Worst-Of list anytime soon. Serious or not, getting nominated for a Razzie can't be fun.
Luckily for them, they're not the only A-list actors to face Razzie humiliation. Actually, the Oscar-to-Razzie club is relatively large; just last year, Eddie Murphy, Nicolas Cage, Barbra Streisand and Liam Neeson all received nominations for their awful performances in the previous year's movies. And in 2012, the group was Nicolas Cage, Al Pacino, James Franco and Nicole Kidman. Apparently, going from Oscar to Razzie is a relatively common occurrence, just one that we bet most afflicted actors aren't dying to repeat.
Still, there's hope. Most of the highest-profile Razzie-nominated actors have had no trouble reclaiming prestigious roles; just a year after Kidman's nomination for Just Go With It, she appeared in Hemingway & Gelhorn, a highly praised HBO miniseries, for which she was nominated for an Emmy and Golden Globe. Watts, Depp, and the others should have no problem earning back Hollywood's respect.
At least one of this year's nominees already has the Razzie-to-Oscar return down pat. Back in 2004, Berry was nominated for a Razzie for Catwoman, a critically-panned box office disaster. Yet instead of hiding in shame, Berry actually showed up at the awards ceremony to accept her Razzie, proving that even Oscar winners have senses of humor. The appearance was highly publicized and lauded, and, five years later, inspired another Razzie/Oscar winner, Sandra Bullock, to accept her own award in person. And just a year after Berry's Razzie win, she was back to being a respected star, earning raves for Their Eyes Were Watching God and appearing in the final X-Men movie.
So this year's crop of Razzie-honored stars shouldn't be too upset about their nominations, as long as they choose to look at them with a sense of humor. After all, the Razzies are meant to be fun; if they really were an indicator of an actor's dwindling star power, it's doubtful 14-time nominee Adam Sandler would still have a career. If only.
Image: Sony Pictures