How 'Chicago Med' Has Influenced Torrey DeVitto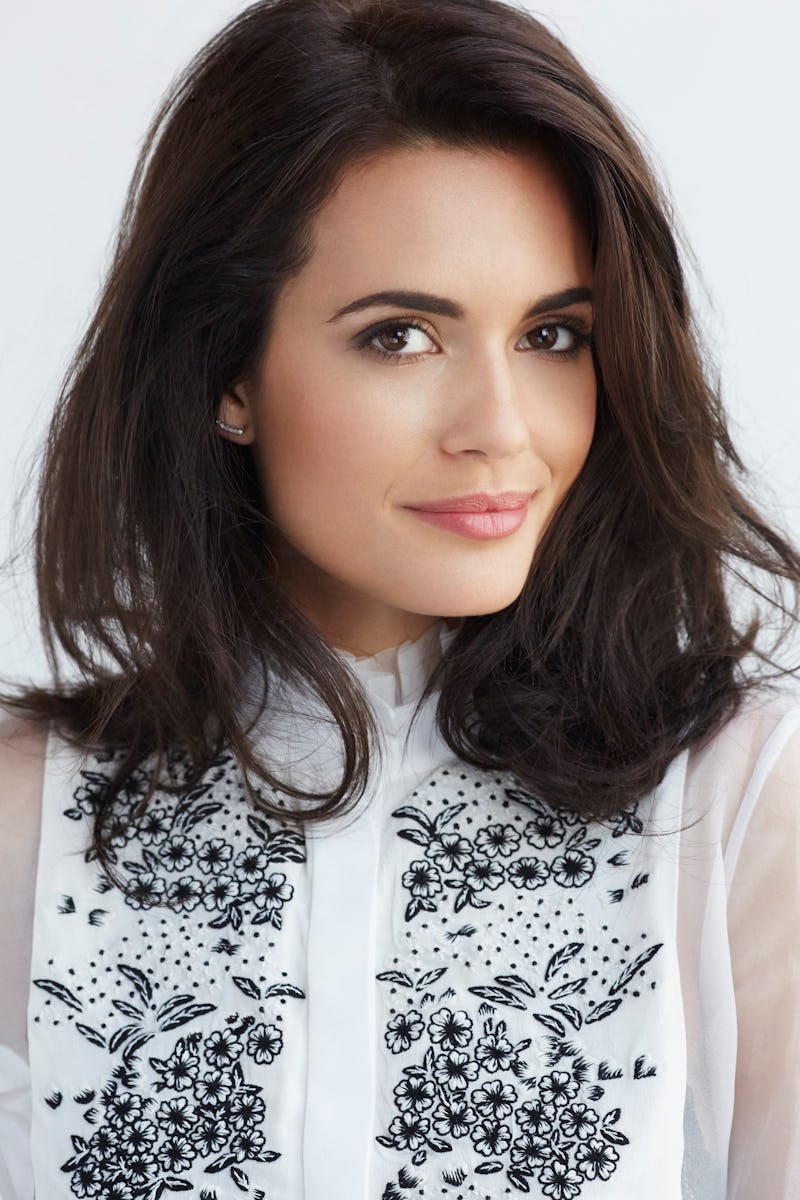 There's no doubt Torrey DeVitto has made a name for herself on the small screen. From Melissa Hastings on Pretty Little Liars to Doctor Meredith Fell on The Vampire Diaries to Nanny Carrie on One Tree Hill, the 31-year-old actress is no stranger to portraying noteworthy characters on TV. The same can already be said of Torrey DeVitto's current role on Chicago Med as Dr. Natalie Manning, an emergency pediatric medicine specialist. In an interview about her part on Dick Wolf's latest Chicago-based series, DeVitto explains why portraying a widowed doctor and soon-to-be single mother is something she's been waiting for.
"I was definitely looking for a role that was more adult, for lack of a better word," DeVitto says. "Natalie just kind of had everything that I was looking for." Not only does the actress love Natalie's strength, but she also admires her compassion. She believes it shows viewers that powerful women can still be vulnerable.
You know, I love badass female characters more than anything and I love the ones that lack a little empathy, and that's fine. But, I think the biggest misconception is that, especially for a woman, is that once you're strong it's [construed] that you're being a b*tch. I think that's such a misconception. There's so much compassion that comes with strength and I love that I get to play a character that gets to show that.
Natalie's compassion and strength have also influenced DeVitto's life, especially when it comes to the character soon to become a single working mother. Before starting Chicago Med, DeVitto wasn't sure if Natalie would last on the show. "When I first got the role, I was like, 'This is so cool. She's pregnant. Blah. Blah. Blah.' Then I was like, 'But wait, what happens if she has this baby? What's going to happen then? Is Natalie going to be written off the show? How's that going to work?' [The producers] were like, 'What are you talking about?'"
She quickly realized that Natalie doesn't have to give up her professional dreams when she becomes a single mom, which really made DeVitto think about her own life and career. "My job has been very high-paced and I want kids more than anything. I want a family more than anything. I've always been scared by how I'm going to manage having a family and career and stuff," she says. "So, playing this role has been kind of therapy for me that not only can you do it, but millions and billions of women do it every single day. It's been really eye-opening."
It's been so eye-opening, in fact, that DeVitto realizes just how powerful and relatable of a character Natalie truly is. "There are so many [women] that have kids that are working moms and make that work and go through those struggles," she says. "There are also so many women who are not only working moms, but are also single on top of it."
That's something DeVitto teases viewers will see with Natalie as Chicago Med continues. "You're going to see definitely that struggle within Natalie and finding that balance between work and what is she going to do, what is she going to do when she has her baby. How is she going to handle it? Being a doctor is grueling in itself, [especially] the hours. What's going to happen when she doesn't have her husband with her?"
There's no doubt DeVitto is playing an important role on Chicago Med and the fact that Natalie has already impacted the actress' own life so strongly proves just how seriously she is taking it.
Images: Rowan Daly, Elizabeth Sisson/NBC; chrisevansky/Tumblr