How To DIY All Of Your Beauty Products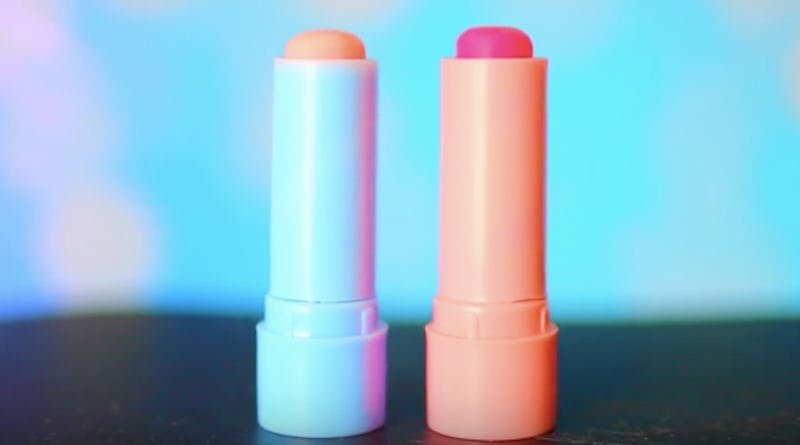 Your beauty routine doesn't have to cost a fortune. DIY your own beauty products by using simple ingredients that you already have at home. From lipsticks to setting sprays, you can create your own personalized beauty line without evening leaving the house. It's a thrifty way to save on makeup, and not to mention, a pretty fun way to spend the afternoon, too.
When it comes to making your own makeup, it's all about using ingredients that you're comfortable with. If you know that a certain spice, gel, or oil doesn't work for you skin type, then simply don't use it. It's a no-brainer! Plus, many of these tutorials offer suggestions on alternative ingredients to use, so it's very easy to customize these products to your own tastes. Who doesn't love that? While these DIYs might not replace some of your favorite products, it is a great way to save money, and experiment with your own beauty routine. Wondering how to recreate some of your favorite makeup products? Here are eleven tutorials on how to create your own beauty products.
1. Lip Balm
Say goodbye to chapped winter lips with this super easy DIY.
2. Cheek Stain
Keep your cheeks looking flushed all winter long by creating your own personalized cheek stain.
3. Nail Polish
Talk about a great stocking stuffer idea! It's cheap, easy, and totally fun to do. I know what everyone in my life is getting for the holidays. You're welcome, guys.
4. Matte Nail Polish
Look like a member of Kylie Jenner's glam squad with this DIY matte nail polish.
5. Lip Scrub
Kick dry lips to the curb this winter by buffing away any dry skin with a lip scrub.
6. Powder Foundation
How cool is this tutorial?! Just be aware that turmeric has the potential to stain your skin, according to MakeupAlley.com. It's best if used sparingly.
7. BB Cream
Even out your skin tone and cover up imperfections with this easy-to-make BB cream.
8. Lipstick
Excuse me. I have to go make 10,000 of these lipsticks.
9. Eyeshadow Primer
No one likes muddy-looking eyeshadow. Keep your eyeshadow on point with this DIY eyeshadow primer.
10. Gel Eyeliner
BRB, trying this immediately.
11. Makeup Setting Spray
Later, haters! Say goodbye to melting makeup with this handy tutorial.
While buying makeup is always fun, sometimes you may not always have the funds. Try creating your own beauty products instead with these easy DIYs.
Image: JENerationDIY/YouTube