What Does the Cast of 'Matilda' Look Like Now?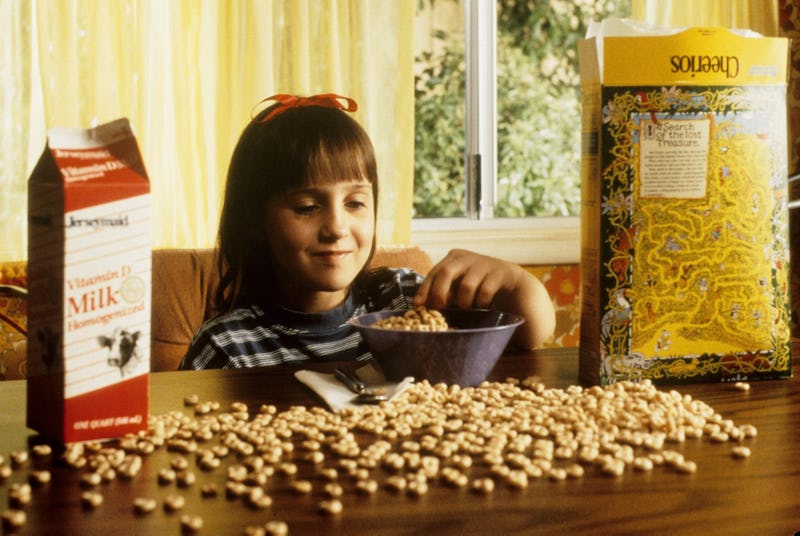 It's a great year for Matilda nostalgics. Not only did the Broadway musical adapted from the film (which was adapted from the 1988 book by Roald Dahl) clean up at the 2013 Tonys, but the cast of 1996's Matilda reunited for a cast pictures after 17(!) years.
Courtesy of the awesome child actress-turned-writer Mara Wilson's Facebook page, the reunion features (in the front row) Jacqueline Steiger (Amanda Thripp), Rhea Perlman (Mrs. Wormwood), Mara Wilson (Matilda), Kiami Davael (Lavender), Sara Magdalin (young Matilda), Danny DeVito (Mr. Wormwood), and Embeth Davidtz (Miss Honey). In the back row, a Million Dollar Sticky woman, Brian Levinson (Michael), Pam Ferris (Trunchbull), Jimmy Karz (Bruce Bogtrotter), Leor Livneh Hackel (Julius Rottwinkle).
As soon as you get over your warm fuzzies (especially seeing briefly-separated-but-now-reunited couple DeVito and Perlman together), begin imagining how DeVito's blonde hair will play into Season 9 of It's Always Sunny in Philadelphia.
[Via Vulture]