This Is How The World Celebrates Christmas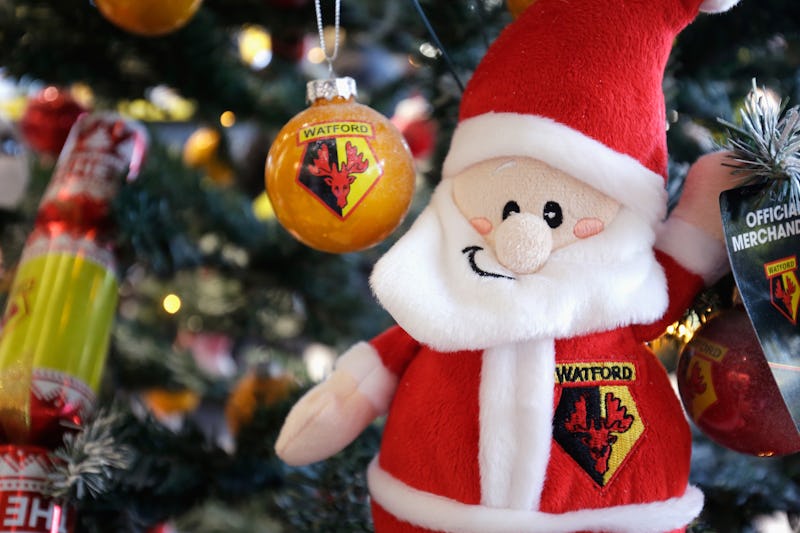 Henry Browne/Getty Images Sport/Getty Images
The Internet is a lot of things — the place you go to whenever you need to settle a factual dispute, an overflowing pool of opinions, and best of all, the only way to learn about cultures from around the world without ever putting on real pants. In that intrepid spirit, this holiday season Photobox has created an interactive map called "Snapshots of Christmas Around The World" that aggregates the best festive images from major cities around the world (from last year), and pairs them with interesting facts detailing how people celebrate Christmas in their respective corners of the globe.
Representing 11 countries on six continents, "Snapshots" shows off decorations, traditional meals, and public holiday displays. Just as he is on Christmas Eve night, Santa Claus, or a similar thoughtful bearded gent by any other name, can be found all over the globe, even in the Southern hemisphere where summer is in full swing, and Jack Frost isn't exactly nipping at anyone's nose. Another thing you can find in just about every country are festive sweets. Cookies have become part and parcel of Christmas celebrations across cultures.
So, wherever you are, even if you're not Christian and can't name a single wise man, take in a bit of the jolly festivities, and have yourself a happy holiday season. Here are some of the things you might learn while cruising "Snapshots of Christmas Around The World."
Christmas In Shanghai
Christmas isn't even an official holiday in China, as only about one percent of the population identifies as Christian, but you can still find Santa taking pictures with children at the mall, people singing carols, and families and friends exchanging gifts.
Christmas In Toronto
Toronto's Santa Parade is one of the oldest and largest parades in the entire world. Its first run was all the way back in 1919, which makes it five years older than the Macy's Thanksgiving Day Parade in the United States.
Christmas In Sydney
Children in Sydney believe that Santa gives the reindeer a much-needed rest while delivering gifts in Australia, and hitches up kangaroos to the the sleigh instead. Now all I need to know is if any of those reindeer have a conspicuously shiny red nose.
Check out the interactive map below!
Image: Henry Browne/Getty Images