Who Was Bennetta Betbadal?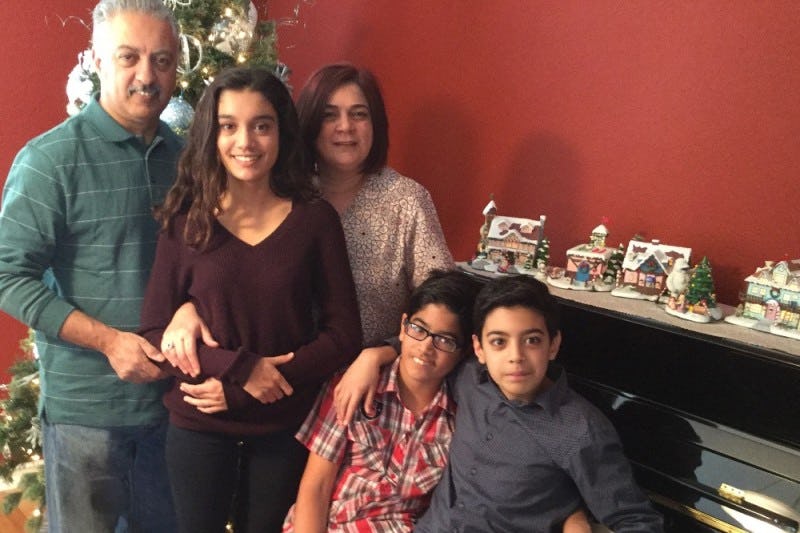 A mass shooting at the California state-run Inland Regional Center left 14 dead and over a dozen others injured on Wednesday. Bennetta Betbadal was one such San Bernardino shooting victim, leaving behind three children and her husband, Arlen Verdehyou. She was a devoted family woman who worked for San Bernardino County as an inspector for the health department. A native of Iran, Betbadal fled the country at age 18 in the wake of the Christian persecution following the Iranian Revolution. Betbadal was a devoted Roman Catholic and so was her husband, whom she married in 1997. It was around then that the couple settled their family in California. Prior to Betbadal's death she had lived in the San Bernardino suburb of Rialto.
Her daughter is the oldest of her children at 15 years old, while her two boys are 10 and 12. California represented a land of opportunity for Betbadal's children as well as for herself and her husband. She received a chemistry degree from Cal Poly Pomona and soon took a job with San Bernardino County Health Department as an inspector. Her husband works at nearby Riverside Community College as a police and safety officer. She was reportedly set to give a presentation on the day of the shooting. Her department holds an annual meeting at the Inland Regional Center, which was why Betbadal was there rather than out in the field.
Betbadal was just 46 years old when she was killed. She and three other victims were in their 40s and nearly all of them worked for San Bernardino County. Betbadal's Facebook profile has been closed and has the word "Remembering" just above her name. Her family issued a statement regarding the tragic shooting via GoFundMe, which read:
Benneta was proud to work for the people of San Bernardino County. She loved her job, her community, and her country. Her greatest love, however, was for her husband, her children, and her large extended family... It is the ultimate irony that her life would be stolen from her that day by what appears to be the same type of extremism that she fled so many years ago.
To help her children as well as her husband cope with the financial cost of losing Betbadal, a GoFundMe has been set up in her name. All donations will go directly to her family. As of this writing, over $4,400 has been raised. A goal amount has been set for $50,000.
Images: GoFundMe (1), Getty (1)