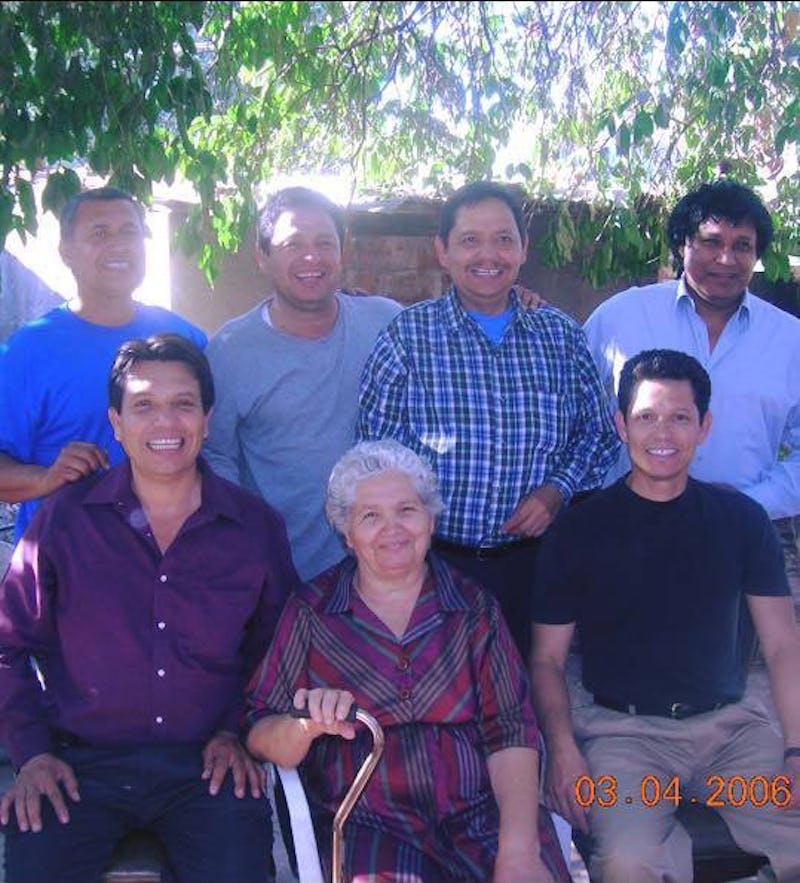 Fourteen people were shot and killed in a tragic mass shooting on Wednesday that injured over a dozen more people. Juan Espinoza was a San Bernardino shooting victim, one of many who had worked for the county. He was a health inspector who was at the state-run Inland Regional Center for an annual meeting. Espinoza was a Mexican immigrant who was born in Sonora.
The youngest of 12 siblings, Espinoza was a deeply devoted family man. Following a stint working at his parent's farm, he left for America in his early 20s. He came to the U.S. seeking a better life, following his wife and daughter. It was here that Espinoza pursued a degree in biology, all the while putting himself through school while working for the Department of Corrections. His degree enabled him to take a position with San Bernardino County, which he found incredibly fulfilling.
Espinoza leaves behind his wife, 47-year-old Sandra Espinoza, a 13-year-old son named Jonathan, and a 25-year-old daughter named Jerusalem. Jerusalem described her father as "honest, fair and hardworking." Espinoza lived in the San Bernardino suburb of Highland and was passionate about home improvements, specifically working on his backyard. He is one of three victims in their 50s. That includes a fellow colleague, Nicholas Thasalinos, who also worked as a health inspector.
Espinoza's nephew, Daniel Castaneda Espinoza, echoed Jerusalem's statements and fondly remembers him as altruistic and dedicated to his family. Reached via email, Daniel had this to say about his uncle:
He was a serious and stern person at first but could show his light-hearted side easily and possessed one of the most contagious laughs. He was an individual that was wise beyond his years and was quick to care about others and put them before himself with selflessness... Even though his life has been taken away from us, it has also been extended as his memories, teachings, laughs, and values have been already engraved in all of those who met him and we will all take at least a small piece of him with us forever.
Funeral information has yet to be released about Espinoza. A GoFundMe campaign has been established for Espinoza's family. The fundraising campaign was created by friends, many of whom attended Cottey College with Espinoza's wife. Sandra graduated from the women's liberal arts school in 1988. Her friends felt called to action in the face of such a terrible tragedy. "Despite the fact that 30 years have passed since Sandra's college classmates shared the walk together, our hearts expand and connect to support our Cottey sister as she faces a radically unexpected and unfamiliar detour in her journey," the GoFundMe page reads.
A friend of the family describes the feeling of helplessness the community initially experienced following the shooting:
Social media is abuzz with classmate, friend and alumnae concern, love and shock... and a strong desire to help and support. That desire feels coupled with an equal amount clumsiness and an unknowing of exactly what to do.
The campaign has been incredibly effective since being established on Friday. As of this writing, the GoFundMe has raised nearly $1,400. 34 people and growing have donated to help offset the financial burden of losing Espinoza.
Image: Courtesy of Daniel Castaneda Espinoza (1)