This Will Help You Achieve Next-Level Orgasms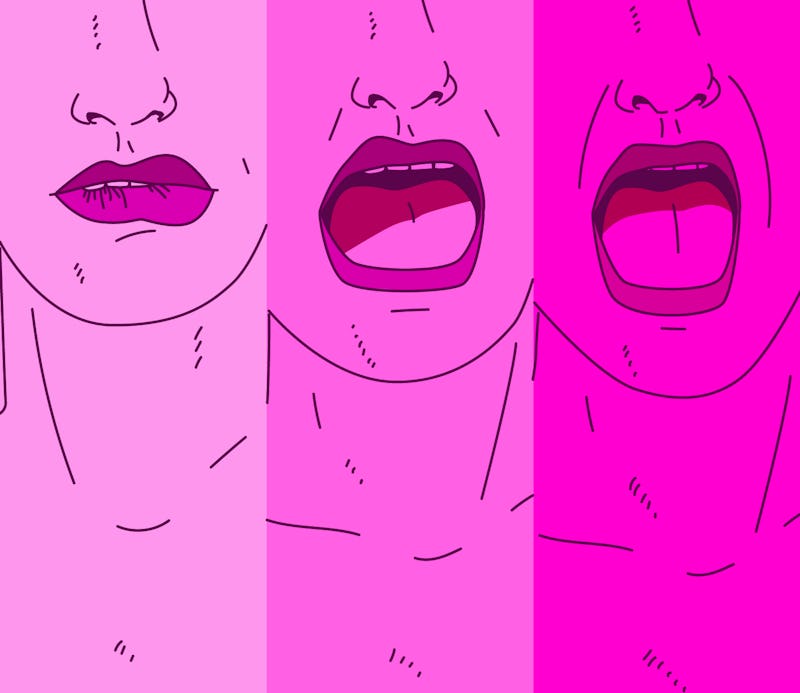 Are you experiencing vibrator dissatisfaction with your paltry little Hitachi Magic Wand? Didn't think so, since that's impossible. But JUST in case, British sex toy purveyor Ann Summers is filling a, er, gap in the marketplace with something called The Ultimate G Vibrator, which promises to help you achieve "the third level of orgasm," to which I say there are three levels???
Apparently Ann Summers & co worked with medical experts to design this magical item, which is ergonomically designed to target the G-spot and has "clitoral arms" to, you know, lovingly embrace your clitoris. All of which aids in achieving "the heavenly third level of orgasm. It's the most intense and long-lasting part of the female orgasm and it gives complete satisfaction." Kate Hakala at The Nerve did some research on the "third level orgasm" so I didn't have to go to the trouble of doing so and then immediately erasing my browser history:
A cursory Google search shows me, accompanied by an illustration of a mandala, that the third level of orgasm involves much more fulfillment, cuddling, humming, and camaraderie than other levels. "You may find yourself moving into a dream state, then become talkative." If that's what the third level of orgasm really is, the Ultimate G sounds a lot like pot brownies. So hand it over.
That all sounds weird and lovely, so I say go for it — if you can get over the somewhat terrifying optics of this little gadget. Allison Davis at The Cut compared it to a sea anemone and a "sad work of public art outside some museum." I think it looks like an electric toothbrush (there are even weird...bristles), and when I showed a friend her immediate reply was "Oh Jesus!" Which is maybe the response this thing is hoping to elicit in the first place?
Image: Allison Gore/Bustle