7 Of Your Favorite Canceled TV Shows That Need A Spin Off Resurrection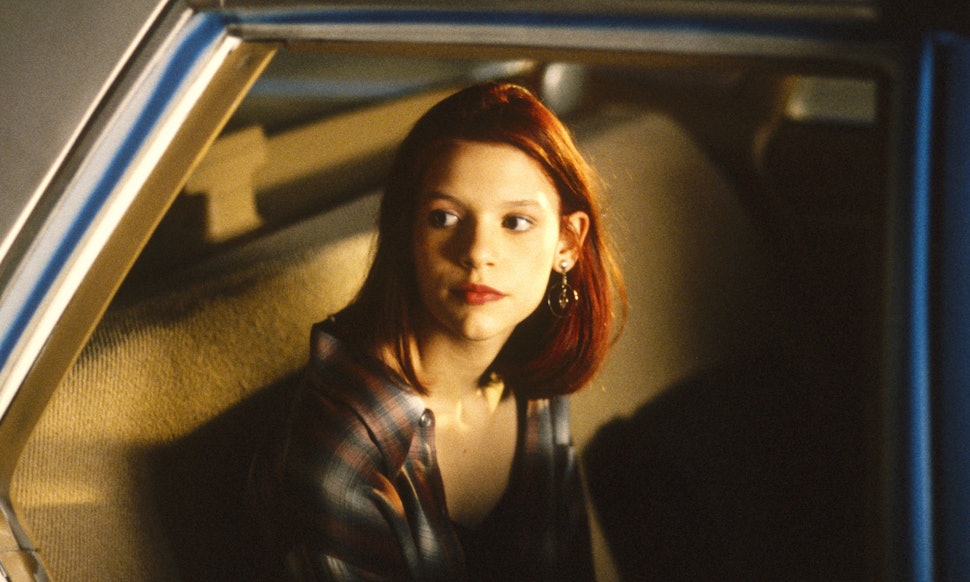 It has been an amazing year for fans of the beloved-but-short-lived show Veronica Mars, myself included. Marshmallows everywhere were thrilled to hear that the Veronica Mars movie was becoming a long-awaited reality, and the recently released trailer for it promises that the film will be everything that we've hoped for. While I thought that the news couldn't get any better for Veronica Mars fans, it turns out I was wrong. According to reports, creator Rob Thomas is working on a spin-off to launch on The CW's digital channel, The CW Seed. What the digital show will be about, we don't know, but I'm super excited to see the world of my favorite petite private eye expanded in a new series.
The news about the spin-off got me thinking about what other TV shows I'd like to see expanded. If I ran the networks, here are the spin-offs I would order.
Image: ABC
'Happy Endings'
It was a tragedy that Happy Endings was cancelled after its third season, but a spin-off might be a great way to salvage some of this pop culture heavy comedy. Max (Adam Pally), the slob and mooch of the group, would be the perfect contestant for a reality show (since his whole Real World season didn't pan out so well…) and a spin-off/faux reality show focused on Max's life struggles would be just the thing to revive his character. Plus, we can always get cameos from Penny, his single galpal — you know she'd love to snag a recurring role.
Image: ABC
'Gossip Girl'
I'm weirdly obsessed with this CW show, half for the characters and half because they always dressed so well. For this spin-off I'd like to bid farewell to Serena, Dan, and Nate and focus on Blair and Chuck's empire-building. The spin-off would be a far more adult show, with Blair and Chuck attempting business takeovers in Europe. Blair would balance running Waldorf Designs and her new crowd of bitchy Parisian socialites. But let's not totally forget about all of the Gossip Girl characters — Blair and Chuck's enemies would definitely make an appearance to throw a wrench into their plans for world domination (Ivy Dickens, anyone?)
Image: The CW
'Freaks and Geeks'
This short-lived TV series became a cult hit, and for good reason — it's super funny and incredibly poignant. Alas, the ratings gods did not smile on this Judd Apatow-produced show, and it was cancelled after the first season. Lindsay (Linda Cardenelli) may have been the star of the original show, but for the spin-off I want to follow what happened to her ex-boyfriend, Nick (Jason Segel) and his quest to be the world's greatest drummer. Did he ever make it big?
'Don't Trust the B'
Don't Trust the B was gone too soon, with the cast now scattered throughout a number of different pilots for the new TV season. While James van der Beek may have a new sitcom in the works (the terribly titled Friends With Better Lives) we'd much rather have him back playing the role he was born to play — the fictionalized version of himself. In fact, James could star in his own sitcom ABOUT starring in a new sitcom. The working title? Don't Trust the Beek.
Image: ABC
'Friends'
Friends has been off the air for almost 10 years now and I still watch re-runs of this show on the daily. Sure, Joey's terrible spin-off, Joey, was a huge flop, but there's still some potential there. I'd love to see a spin-off about Monica and Chandler raising their twins in Westchester — can't you picture suburban Monica as the President of the PTA? Westchester is just close enough to NYC that they'd get to stop in and see Ross and Rachel (whenever Jennifer Aniston and David Schwimmer were down to do a cameo, that is). The title for this fictional spin-off? Meet the Bings.
Image: NBC
'Ugly Betty'
We miss you, America Ferrera! And we miss your alter ego, Betty Suarez, too. I'd love to see a spin-off with Betty running her own web startup in San Francisco where her unique style and creativity is worshipped rather than mocked. Betty would have to wrangle up the best minds in the business to run her own new site, all while fighting with the creator of the competitor site — whom Betty would definitely have a You've Got Mail love connection with. And maybe the person can be played by Andrew Garfield? I'm excited just thinking about it.
Image: ABC
'My So-Called Life'
It's been 20 years since My So-Called Life aired, which means that all of the high schoolers are now well into adulthood. How would I bring it back? By having our formerly angsty Angela (Claire Danes) return home to Pittsburgh to reassess her life… and reconnect with her former high school friends. We'll get to fill in the blanks that we missed from the rest of Angela's high school life (the show was cancelled when Angela was only a sophomore) and learn about what happened to our favorite characters. (Did Rayanne pull it together? Did Jordan ever stop brooding?)
Image: ABC