The One Thing 'Serial' Season 2 Fans Can't Ignore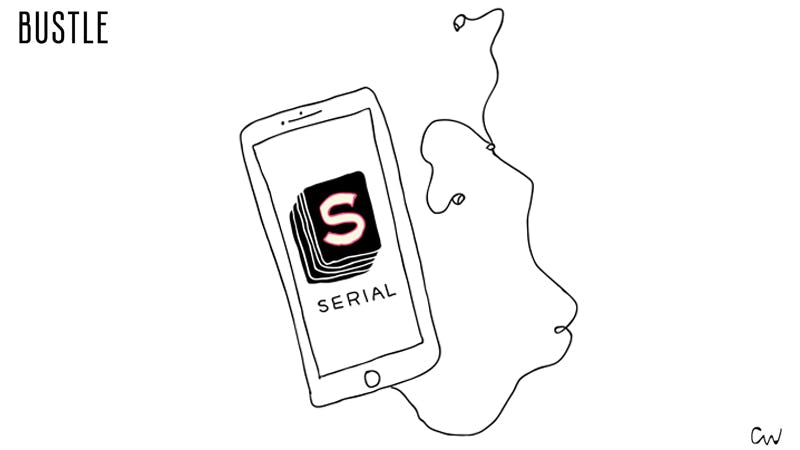 We've known for a while now that it was coming — it has always been a matter of when, not if — but its inevitability doesn't make it any less exciting. On Thursday morning, Dec. 10, Serial Season 2 hit the airwaves. Soon after the NPR podcast was released on its website, it hit iTunes, and fans everywhere scrambled to download the first episode "DUSTWUN." Serial Season 2 follows the story of Bowe Bergdahl, a sergeant in the U.S. military who was captured by the Taliban while serving in Afghanistan. It's a confusing, intertwining tale of international intrigue, and while devoted listeners certainly can't wait to dive into his story through the eyes of journalist and podcast host Sarah Koenig, first things first: before we get into Berghadi, we must acknowledge one thing. The Mailchimp ad is back.
Yep! It's back, baby, and hearing that silly, innocuous, 20 second or so commercial for a shipping service has never been so satisfyingly familiar and exciting. Last season, when Koenig examined the story of the 1999 murder of Maryland high school student Hae Min Lee, the Mailchimp ad — let's be real, the MailKimp ad — became just as famous as Koenig's reporting. The happy little ad was to Serial listeners what the sound of a tuna fish can opening is to cats. It signaled great things to come.
So, before you settle in to journey to Afghanistan, to Washington, D.C., and to Guantanamo Bay with Koenig, take a moment to pay homage, as these people have below, to our chimp overlord.
This pretty much sums it up:
Welcome back, you crazy ape, you.
Image: Caroline Wurtzel/Bustle