Do You Need A Winter Coat In Los Angeles?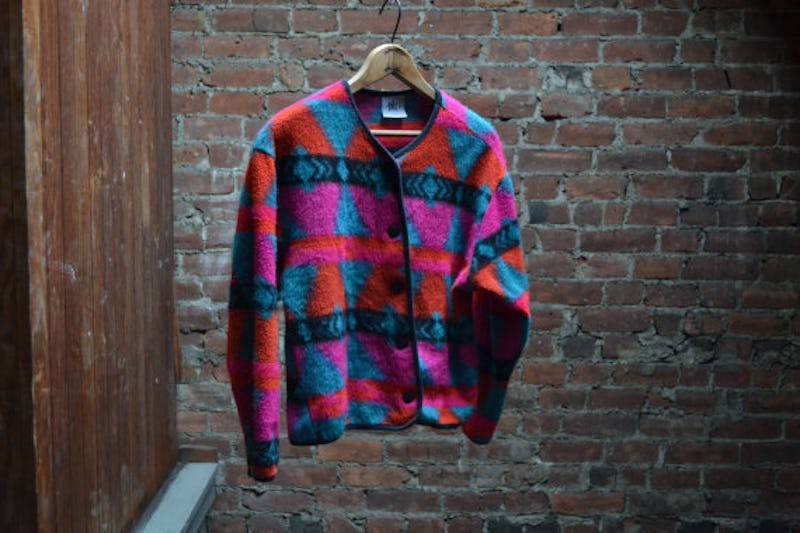 Southern California is known for beaches, sunshine, and perfect weather. But if you're a tourist headed to Los Angeles in the next few months and are wondering, "Do you need a winter coat in Los Angeles?" you're totally not the only one that's unsure! While an East Coast-style winter coat would undoubtedly be overkill in SoCal, there is a surprising factor that influences whether or not you should put on a jacket.
Even though Los Angeles has consistently mild winters, your proximity to the ocean will really determine whether or not you need a jacket more than the season itself. Los Angeles natives know the importance of bringing layers wherever they go, and you'll want do the same.
For example, if you're taking a studio tour in the valley, chances are high it's going to be hot (not warm, hot). Then, let's say you head to downtown LA next. It'll be warm, but not quite as toasty. In fact, you might even catch a breeze or two. By the time you roll up to Venice beach, you'll be craving a sweater. Then, after hopping on the Pacific Coast Highway (PCH) and arriving in Malibu, you'll be straight up shivering without a jacket. Layering is the secret to Los Angeles survival!
When you are by the beach and the weather is its coolest, consider reaching for one of the jackets below that will provide just enough warmth to keep you toasty, but not uncomfortable.
1. Faux Leather And Fleece
Vegan Leather + Fleece Moto Jacket, $79.99, Silence + Noise
The fleece will keep you warm while the faux leather adds a layer of edginess.
2. Cozy Hoodie
Yoga Hoodie, $48, Ellembee
A good cozy hoodie is essential in Los Angeles, and this one is spot-on hippie chic.
3. Utility Jacket
Utility Jacket, $39.95, ShopaiLA
Another SoCal classic, a utility jacket looks equally great over a little black dress as it does a pair of jeans and a T-shirt.
4. Boho Cardigan
Boho Cardigan, $152, ALUMAHandmade
Perfect for downtown, this handmade cardigan is just warm enough to fight off any shivers.
5. Denim Jacket
Denim Jacket, $58, PeopleWear
A denim jacket is the ultimate layering piece. When it gets too hot, you can just wrap it around your waist as an accessory.
6. Wool Knit Cardigan
Wool Knit Cardigan, $65, NaraAtelier65
This flowy handmade cardigan is basically a beautiful excuse to wear a blanket in public.
7. Hipster Fleece
Fleece Jacket, $26, EnergyField
Add some funk to your fleece with this vintage print.
Want more style tips? Check out the video below, and be sure to subscribe to Bustle's YouTube page for more hacks and tricks!
Images: Courtesy of Brands