Man With Gun Reported At Arkansas State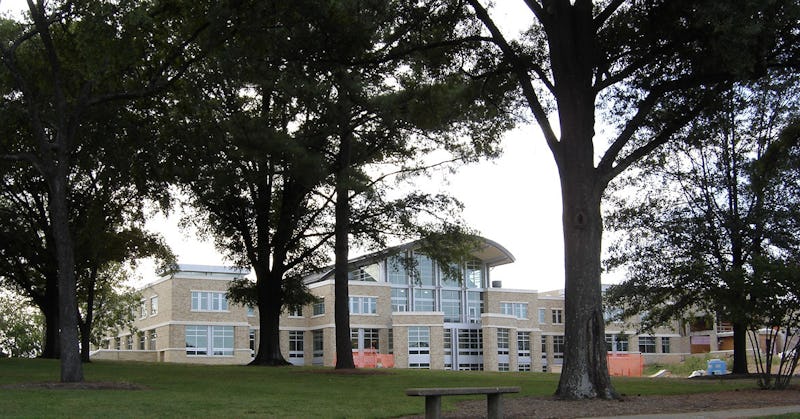 A man with a gun was reportedly on campus at Arkansas State University in Jonesboro, Arkansas, on Thursday afternoon. The school issued a series of tweets urging students to evacuate to the west side of the student union building. The gunman has since been surrounded by police. No shots have been fired and no reports of injuries have emerged. According to CNN reporter Anne Claire, who spoke with campus officials, the man with the gun reported at Arkansas State had driven on campus with the firearm. He was reportedly outside of the student union in a pickup truck and was surrounded by law enforcement within half an hour of an evacuation notice being issued. Arkansas State has subsequently been placed on lockdown. The suspect had not only driven on campus but reportedly crashed his car into a barricade.
Arkansas' Department of Emergency Management responded to the scene in addition to campus, town, and county law enforcement. Little information has been released about the suspect. It's unclear what his motives are and whether he is currently an Arkansas State student. No details have been released regarding his name or physical description. Sports Management student Jama Lynn Domorese tweeted a photo of the scene, showing a dark green-blue pickup truck with an American flag flying just behind the cargo area and what appears to potentially be a plastic yellow object near the driver door, which is open. The man reportedly had propane tanks in the back of his truck but it's unclear as to why.
Local law enforcement, as well as campus police and the Craighead County Sheriffs' Office, have all responded as well as a negotiator, who was headed to the scene and spoken with the man. He was taken into custody by police shortly before 3 p.m. local time on Thursday. Law enforcement is working to secure his vehicle. Though the suspect has been apprehended, Arkansas State has issued a statement declaring that the campus remain on lockdown. Memphis Fox affiliate FOX13 reported that the FBI also had agents standing by in addition to Arkansas State Police at the ready.
According to FOX13 anchor Darrell Greene, witnesses described the man exiting the vehicle and brandishing a shotgun. Assistant Multimedia Professor Gabriel B. Tait, who was on campus as the incident unfolded, described the suspect as a man with a grey shirt wearing black and white pajama pants. Arkansas Gov. Asa Hutchinson later praised first responders and law enforcement for their work, proclaiming the situation "resolved."
Images: Wikimedia Commons (1)