10 Ways To Make Eggnog Taste Good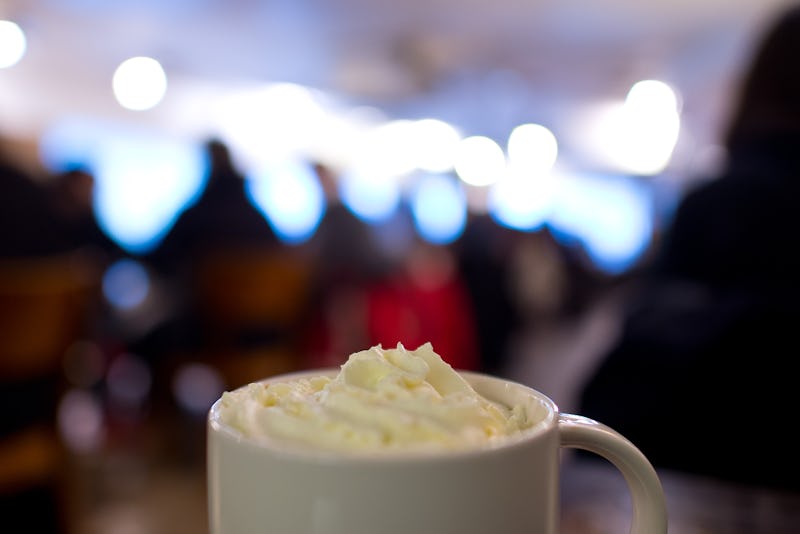 Ben Pruchnie/Getty Images News/Getty Images
For all you eggnog lovers out there, I'm about to make your dreams come true with these ways to make eggnog taste good and homemade, like you whipped it up from scratch. Eggnog is my jam during the holiday season. As soon as Thanksgiving is over, I'm making eggnog in bulk to savor all that spiced holiday goodness. Unfortunately, not everyone has the time or patience to make it from scratch, and the stuff you buy in the store never quite cuts it when compared to the homemade stuff.
No longer will you be left to suffer through a carton of plain Jane eggnog that never quite curbs the holiday craving. Instead, you'll be swimming in a sea of spiced eggnog happiness with every sip when you try any one of these surefire upgrades.
'Tis the season to get your eggnog on, so buy the stuff in bulk because you'll be tearing through it faster than you think this year. Pick any one of these delicious fixers, or mix and match (like cinnamon, nutmeg and spiced rum — YUM) to create your own perfect custom eggnog for the holidays. It will not only bring a smile to your face, it'll also make all that time spent with the family that much easier to bear.
1. Sprinkle In Some Cinnamon
The easiest way to bring a little extra spice to your store-bought eggnog is to sprinkle a little ground cinnamon on top. The classic holiday spice makes any eggnog taste infinitely better!
2. Add Nutmeg
As much as I love adding cinnamon to my eggnog, adding nutmeg is my number one go-to. Get the fresh stuff, and grate it on top of a large cup full of eggnog — you'll be amazed at how a little goes such a long way.
3. Spike It With Spiced Rum
Spice is nice, but spiced rum is even nicer, especially when you're stuck at a drab party with terrible eggnog. Spike your glass of eggnog with a little spiced rum, and watch the party really get interesting.
4. Add Whipped Cream Vodka
If you like something a little sweeter, opt for the whipped cream vodka over spiced rum for your holiday eggnog. This vodka flavor adds just the right touch of creamy sweetness to take your eggnog to the next level of lusciousness.
5. Throw In Some Pumpkin Puree
There's something about eggnog and pumpkin that totally goes together, and it's a mystery to me why I didn't discover this combination earlier. It's like bridging the gap between fall and winter in a glass!
6. Add A Spoonful Of Nutella
Everything is better with a little Nutella, am I right? A spoonful of Nutella mixed into your yuletide glass will bring out a spiced nutty chocolate flavor you can't find anywhere else.
7. Add A Splash Of Butterscotch Schnapps
What's better than a glass full of eggnog? A glass of eggnog spiked with buttery butterscotch schnapps to make it go down that much smoother. The buttery flavor gives an even richer depth to the eggnog. My mouth is already watering…
8. Or Try Cognac
This is what I call the classy upgrade for eggnog. A little cognac can really elevate plain ol' store-bought eggnog to taste just like it's homemade. Pour it in a pitcher, spike it, and no one will know you didn't spend all day making it from scratch.
9. Add Kahlua
Forget those White Russian cocktails, and put your Kahlua in your eggnog this holiday season! It'll make any lackluster eggnog shine with the unique flavor combination.
10. Try Shaved Bittersweet Chocolate
Bittersweet chocolate is the way to go if you like a little chocolate with your eggnog. Milk and dark chocolates will get lost in the eggnog flavor, but a little bittersweet chocolate shaved on top cuts right through that rich flavor.
Merry Christmas to all and to all, good eggnog!
Looking for more holiday cheer? Check out Bustle on YouTube.