How To Keep Legs Warm In Winter Without Thermals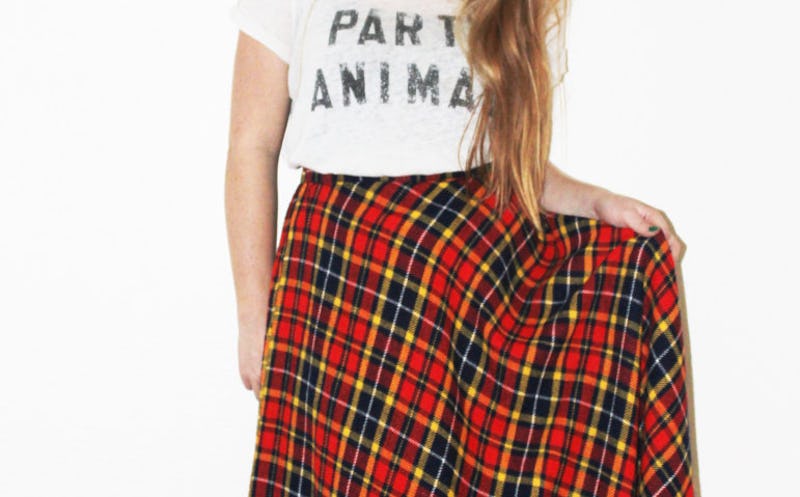 Winter is not only about fashion, but knowing how to dress appropriately so you literally don't freeze. If you want to know how to keep legs warm in winter without having to wear the same pair of thermals over and over again, I've rounded up several ideas that will keep you super toasty without having to slip on those same thermals another time. I hate having to repeat the same piece of clothing for days, so I understand if you're feeling a little burned out on constantly reusing one or two strategies to stay warm!
Last winter in New York was so brutal, and after three weeks in a row of straight up thermals, I knew I was going to have to get more creative with my look if I wanted to keep getting out of bed in the morning. I asked my co-workers that were native New Yorkers how they survived without getting stuck in a fashion rut and couldn't believe how many wardrobe alternatives were out there that I hadn't even thought to consider.
Luckily, I'm way more prepared this year to keep my legs warm and have plenty of clothing options, and I'm excited to share my secrets with you! Scroll below to get inspired (and maybe even purchase a few of the pieces).
Flannel-Lined Jeans, $55, L.L.Bean
These basically feel like you're wearing pajamas to work. I'm obsessed.
Heattech Navy, $50, Uniqlo
Skip layering thermals and reach for a pair with thermal technology woven right in!
Flannel Maxi, $58, Amanita Vintage
Again, this is also basically your excuse to wear a blanket in public.
Wool Tights, $20, Gipsy Hosiery
Perfect layered under a little black dress or super cozy oversized sweater, these wool tights can't be beat.
Extended Down Coat, $80, Uniqlo
Thanks to the length of this puffy down coat, your legs will stay nice and warm.
Funnel Neck Coat, $170, Asos
If puffy down isn't really your thing, reach for a straight cut with enough length to still cover your legs.
High Rise Flare, $228, J Brand
Expensive? Yes. Worth it for Merino wool woven with dreamy denim? YASSS.
Want more style tips? Check out the video below, and be sure to subscribe to Bustle's YouTube page for more hacks and tricks!
Images: Courtesy of Brands