7 Reasons We'll Miss Shopping At Kitson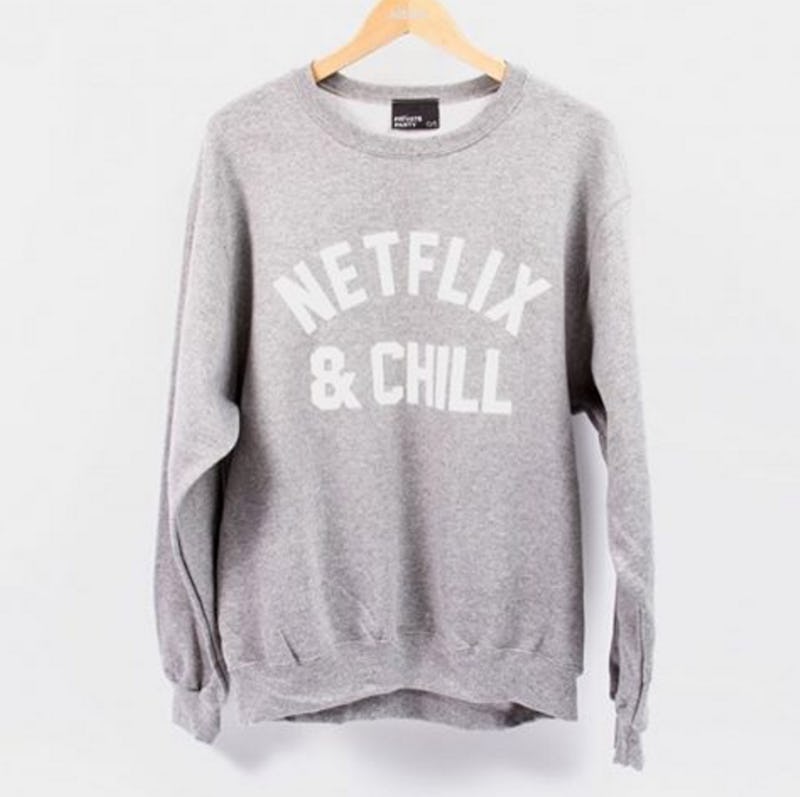 In the 2000s, one name permeated the Hollywood scene like no other. Only, this was no Oscar starlet nor powerful director, but rather, a beloved boutique — six letters, one iconic word. Kitson, once the ultimate celebrity shopping destination, is officially shuttering its glass storefronts. Us Weekly reports that Kitson is closing all 17 locations — the last chapter to its fifteen year run.
In its heyday, Kitson famously catered to the entourage of Paris Hilton, Lindsay Lohan, and the Kardashians. Socialites and reality TV starlets alike flocked to the Kitson boutiques in California — and so did the paparazzi. Here, the stars swiped their plastic for Ed Hardy tees and trucker hats, trendy streetwear that also came with a cool price. On any given afternoon, Robertson Boulevard was infiltrated by one kind of celebrity, multiple blue Kitson shopping bags, and a bevy of paps and curious on-lookers.
However, flash-forward to 2015 — Kitson isn't exactly the retail haven for Hollywood any longer. The company was struck by financial struggles in 2013, and shoppers are starting to look elsewhere for of-the-moment products. All of Kitson's 17 brick-and-mortar locations and online store will eventually close, but there's a silver lining: lucky folks on the West Coast can take advantage of Kitson's going-out-of-business sale. I'm talking up to 50 percent off the entire store — discounted prices on apparel, accessories, and more. Gift shopping, anyone?
Here are seven reasons why I'll miss shopping at Kitson — RIP... you'll forever be remembered in consumer history.
1. Pop Culture Everything
Celebrity clientele meant Kitson's merchandise had to constantly be on top of evolving trends. After all, Paris Hilton couldn't be caught by the paps with an outdated rhinestone tee (the horror). Nowadays, Kitson is still the master of pop culture goodies. Case in point: Johnny Depp and James Franco socks because, why not?
2. Sweater Game... On Point
Don't expect runway-worthy gowns at Kitson — the stars go elsewhere for their red carpet attire. Instead, head to Kitson for casual cool sweaters, the kinds seen on Starbucks/Coffee Bean runs or en route to yoga/set. These aren't your typical vanilla kind either. Think sweaters tinged in youth culture: the overdone "Netflix and Chill", everything pizza, Kylie Jenner.
3. Kid Couture
The genetically blessed tots of LA need to get their getups somewhere. Apart from stocking adult apparel, Kitson also offered plenty of pint-sized options — and they are ridiculously adorable. From edgy sneakers to printed snapbacks, the Kitson children were, without a doubt, dressed to the nines.
4. Tech Wonderland
I myself had a hard time narrowing down which phone case to feature because Kitson knocks it out with their tech accessories. Trendy, unique cases for your iPhone? Check. Naked phone no more.
5. Yes, Even Bejeweled Vaseline
For the Vaseline devotee in your life, Kitson was the place to be. I mean, it's bejeweled, alright?
6. That Card Collection
Forget about Hallmark — anytime you were on the hunt for your BFF's birthday card, Kitson had the best selection of kitschy designs and stylish prints.
7. Home Sweet Home
Because even your bedroom had to be decked out, Kitson-style.
Images: KitsonLA/Instagram