This Magic Bag Hides The Smell Of Weed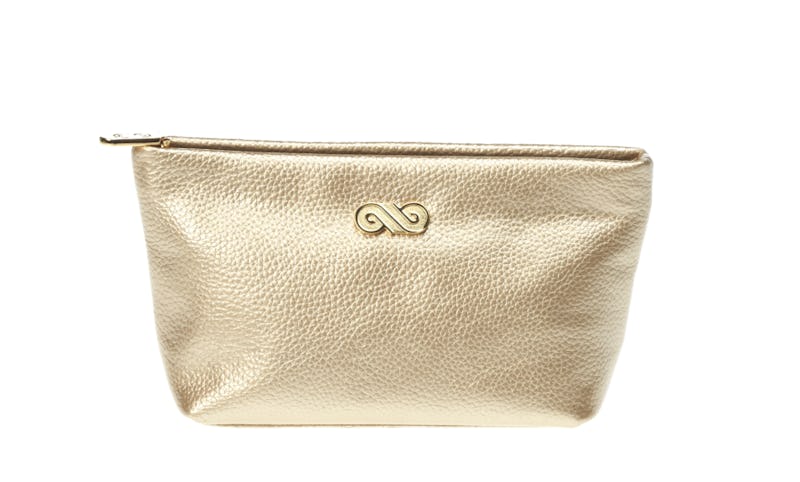 If you are a marijuana user who is looking for the next big thing, look no further than this bag that hides the smell of weed. This fashionable looking makeup clutch by Annabis Style is the item you want to have around company on a daily basis. Not only does it look super cute, it hides the dank smell of all that good kush you have hidden on your person.
It's a bit on the pricey side, but if you want to think of it as an investment it really helps soften the blow. (If this is not on Seth Rogen's gift list, then I don't know what is!) This bag has compartments of a regular makeup bag, plus the added benefit of odor-sealing technology. As someone who smokes recreationally, I know that the smell is pungent and off-putting to some. This way, you can enjoy a nice hit but have the added joy of not alerting everyone in a 20-mile radius that you are carrying.
The best part is that this bag is not just for weed. As the creators of it share, you can always just put prescription medication or cigarettes into the different compartments. It's multi-functional and ready to make your life a lot less difficult. Just take it from the girls on Broad City. You can get this purse or you can take another route...
... Yeah, that's what I thought. This will make your life hella better:
1. The Design
It has two medical container pockets. That way you can have a sativa in the morning to wake you up and an indica to put you to sleep at night. These people have thought of everything... You can purchase them here.
2. Variety, Baby!
There are three colors that this bag comes in and this design is by far my favorite. As one of the reviews states, "Just because I'm a stoner doesn't mean I can't be a lady about it!"
3. They Have More BAGS!
This design is for vapes. It's got the same technology to keep the odor locked inside, but is a lot smaller than the previous bag.
Check out all your options on Annabis Style here.
Images: Annabis Style