8 Apps That'll Save You Money On Shopping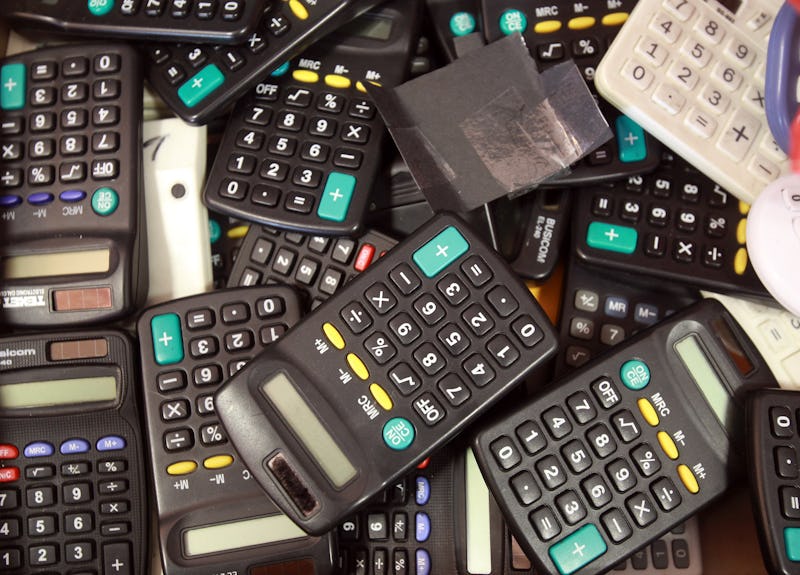 Matt Cardy/Getty Images News/Getty Images
It's the holiday season, so there's a good chance you're swiping your credit cards a bit too often and letting money fly out of your account faster than you'd like. But it can be hard to stop when you see things you think your friends and family will want — or things that you want. I'm not suggesting you let yourself spend recklessly this December, but it might be a reasonable plan to cut back in the New Year. If you're hoping to not blow your savings this season, you should download these eight money-saving apps to help you get your retail fix without breaking the bank.
The surest way to save money on clothes is to not buy them. But if you find yourself craving retail therapy, or if you've finished a project at work or school and want to reward yourself, there are ways to buy without losing too much.
Budgeting is a good first step, and it's one you should start doing now, before you spend too much on holiday presents. You can also earn money selling things you don't use, like unwanted gift cards and clothes. And, of course, you can always stick to shopping sales.
I tested out these eight apps that will help you stay within your budget this year and save money in 2016.
1. Santa's Bag
Santa's Bag, iTunes.com
Start the New Year right by budgeting this holiday season. You can keep track of your gift spending with Santa's Bag. It's a simple app to help you plan presents while staying within your budget. First you set the total amount you want to spend on gifts. Then you can start making lists—one of the people you plan to give presents to, and another of potential gifts. The app lets you note how much each potential gift will cost, and you can plan your spending accordingly. On the Dashboard, you can see how many of your planned presents you've purchased, and how much money you have left. Another feature is the Countdown, which tells you exactly how much time you have left (to the second) before Christmas Day.
2. Mint
Mint, iTunes.com
Mint is a popular personal finance app you can use all year. You have to link it to your bank account, but after that it's pretty straightforward. The app shows your all your purchases and helps you create budgets for various things, like restaurants, clothes, gas, public transportation and others. Then, each month it shows you how much of each budget you've used up. Just remember: It can be risky to put so much information into an app. Mint can't move your money around, but you should still make sure you have good passwords, in case you lose your phone.
3. Level Money
Level Money, iTunes.com
Level Money is pretty similar to Mint, but it's simpler. It looks at how much money you have and tells you how much you can spend each day, and still have enough to pay your bills and meet your savings goals. Like Mint, it requires some set-up work. You have to link it to your bank accounts and sources of income. But once you've done that, the big circles that tell you how much you can spend each day, week and month, are impossible to misunderstand.
4. RetailMeNot
RetailMeNot, iTunes.com
Budgeting and keeping track of your spending is important. But trying to spend less on each purchase is also worth your time and effort. RetailMeNot is an app that finds coupons. You can browse through your favorite stores and set up alerts, so the app notifies you when coupons are available. When you find a coupon you want to use, you can save it, and the app will notify you when the expiration date is approaching.
5. Raise
Raise, raise.com/mobile
Sometimes, friends and family give you gift cards that are spot on. Other times, you find yourself wandering a store that you don't really like, trying to find something to use up that gift card. With Raise, you can sell those unwanted gift cards and you can buy ones you'd rather use instead. What's more, if there's a clothing store you go to all time, you can save yourself a bit of money by buying discounted gift cards. The app is pretty straightforward to use — you search for the store you want and choose the card with the amount you'd like. Discounts go up to 30 percent.
6. thredUP
thredUP, iTunes.com
thredUP is just like that downtown thrift shop you browse through, but only on your phone — so you don't have to leave your couch or sift through dusty racks. Even cooler, you can sell clothes to them for extra cash. Instead of lugging boxes of stuff down to a physical location, you can order a Clean Out Kit. They'll send you the box, you fill it up with the clothes you want to sell, and ship it right back. If they don't want the clothes, you can choose to let them dispose of the items, or have it shipped back for a fee. If you're here to shop instead of sell, items are used, but discounted. For example, right now there's a black Vera Wang dress for $13.49 and an Ann Taylor coat for $20.99, among many other items.
7. Gilt
Gilt, gilt.com/apps
The best way to save money on clothes, other than not buying clothes, is to look for sales. If you haven't already heard of it, Gilt is a great app for finding discounts. The app focuses only on designer brands, and often has exclusive deals. New sales, which can be up to 70 percent off, are listed each morning. You can browse the clothes by brand, and the app tells you how long each sale will last (usually no more than 36 hours).
8. Rue La La
Rue La La, iTunes.com
Like Gilt, Rue La La is an app that offers exclusive shopping discounts. Sales can also go up to 70% off, and are announced at 11 a.m. ET. An added bonus is free shipping for 30 days after you purchase an item—in case you want to buy even more.
Want more style tips? Check out the video below, and be sure to subscribe to Bustle's YouTube page for more hacks and tricks!